Gurugram, India, January 16, 2020: Nagarro recently celebrated 'Family Day 2020' at its India offices. This annual event, that was held simultaneously in Gurugram, Noida, Jaipur, and Bangalore locations, comprised of exciting activities for families and kids who were enthralled to be in the office premises. The celebrations continued throughout the day and the work environment was filled with vibrant energy.
The day began with families visiting the offices, meeting up with colleagues and seeing around the workplace. Various fun activities lined up for the kids such as magic show, puppet show, and craft center kept the office vibe lively. Kids were also gifted lunch boxes made out of wheat fiber that underlined Nagarro's pledge for a sustainable environment.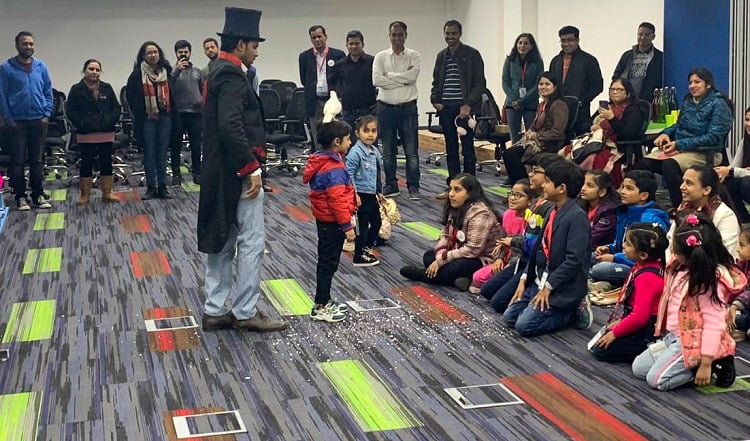 Families enjoying the magic show
Since 2015, Nagarro has been organizing Family Day annually so that family members of employees can get a better understanding of the work environment and experience Nagarro's work culture firsthand. The event also helps strengthen bonds by bringing families together and letting them interact with one another.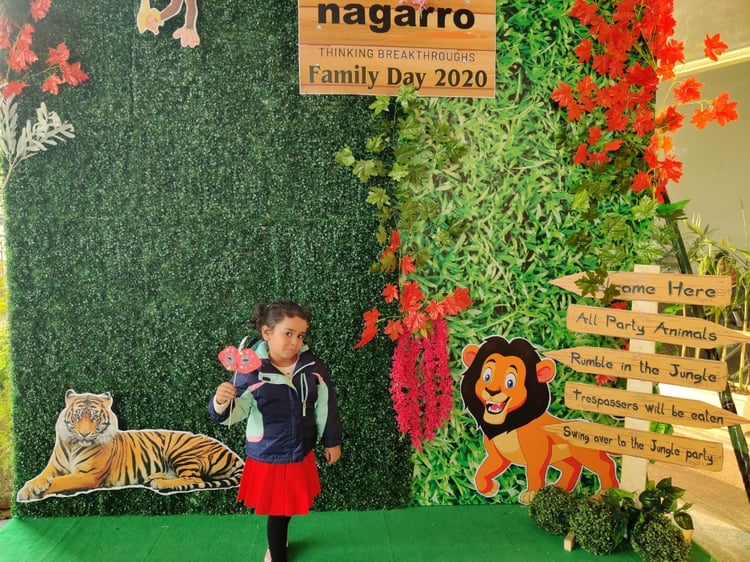 Photo booth
"Nagarro takes great pride in it's unique ethos and an event like family day goes a long way in helping reinforce it. We see Nagarro as one big family and it was a matter of great honor for us to have our extended family spending a day in our premises. The event we feel, is also a great way to further boost morale and blend family with work, in addition to being yet another opportunity for Nagarro to say thank you to all it's prized colleagues and their families," says Shruti Tandon, Associate Director, HR.
Read more about Nagarro's unique 'CARING' culture and core values here.
About Nagarro
Nagarro drives technology-led business breakthroughs for industry leaders and challengers. When our clients want to move fast and make things, they turn to us. Today, we are more than 6,000 experts across 21 countries. Together we form Nagarro, the global services division of Munich-based Allgeier SE.