Sharad Narayan
Global Business Units ​​​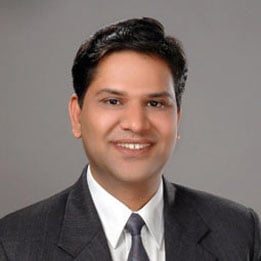 Build a culture where there is respect for each other, apply all principles of true sportsmanship and achieve high engineering excellence which creates value for all the stakeholders.
Sharad Narayan heads a business unit that covers the ISV, eCommerce and Healthcare sectors. He also manages Nagarro's outreach to customers in the Asia-Pacific region.
Sharad is an engineering graduate from the Indian Institute of Technology, Kharagpur, and has over 22 years of experience. During his professional career he has successfully incubated new ventures, raised funding, collaborated with business partners globally, consulted on technology and developed new markets. Perhaps most importantly, he has helped create in Nagarro a work environment that has earned industry recognition and accolades.