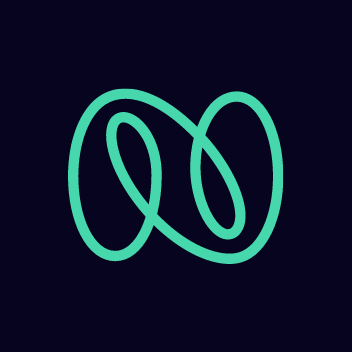 Parenting is tough, especially if you are a working professional. We have compiled some unique experiences shared by five working moms of Nagarro. These are women who, when not playing a doting mother to their beautiful kids, manage to execute their professional responsibilities at Nagarro with élan.
Read about their journey, challenges, how they find balance as a working parent, and how Nagarro is helping them succeed in this dual role.
Monika Gupta, Global Head, Non-profit and Education Practice
Monika works with the delivery and sales teams, and other support groups to help drive Nagarro's business growth. Her role also demands traveling to existing and prospective global client locations on a periodic basis.
"Effective time management is very critical to achieve a work-life balance. I look for ways to manage my time – commuting during non-peak hours, outsourcing some of the daily chores like my kid's transportation to school, or taking late hour business calls from home. Nagarro's working model is extremely entrepreneurial. A flexible work culture enables everyone to manage their own schedule and makes it productive for people, both at work and at home. This has helped me in a big way to create a roadmap and build an efficient plan to achieve success with optimum efforts and minimum travel."
Like most working women, Monika also faced challenges around childcare, traveling and being available for business gatherings after office hours or on weekends. However, she could overcome most of these with help and support from her family and colleagues.
One advice that Monika wants to give to every working mom is to build a strong support system. "Talk to family and colleagues to set up the right expectations and make them aware of your needs. Make good use of your time when you are at work instead of stretching yourself in both the directions simultaneously. And, don't give up!"
Katja Piroué, Lead Agile Quality Coach
Katja has represented Nagarro in several global conferences. As a test manager, she also runs big projects and programs with huge teams in different geographies.
Katja tells working moms to "stay focused and do not mix the two worlds (of work and family). Cross only one bridge at a time. Learn to prioritize. Take rests. Switch off your mobile from time to time."
"The possibility of mobile working helps a lot, and so do part-time models and flexible working hours. Also, everybody should support working parents. For example, knowing their availability, not inviting them to meetings after their working hours, celebrating their efforts, and respecting them. From time to time, everybody likes to hear a 'great job' or just a 'thanks!"
Her advice is " to make your availability clearly recognizable and stick to it. Organize help also from outside the inner circle of your family, who can spontaneously step in. You don´t have to do everything alone."
"Also, don't go beyond your actual stress limits. Your health is always more important than your project. Inform your project lead as soon as possible, if you need help. Plan in advance, be ready for changes, do not complete tasks just before the deadline."
Neelanchi Verma, Business Development Manager
Neelanchi helps build new connections for Nagarro and represents the organization at events and conferences.
"When I joined Nagarro, I was a new mom with an 8-month-old baby. Since my husband had to travel for work very frequently, I did not have any support to tend to my child at home. At that time, Nagarro's day care facility at the Gurgaon office had just started and it was a huge relief for a mother like me. My manager gave me all the flexibility to work out of a different office building (the one which had the day care). This meant a lot to me at a tough time where I had to manage work and home single-handedly. This is my second stint with Nagarro, and I am excited to test new waters again in the areas of my interest."
Neelanchi asserts moms to "always trust your capabilities. If you set your mind on something, you will be able to achieve it. Create an ecosystem around you that will sustain you in tough times. Understand your employer, colleagues, partner, family, friends and then involve them in that healthy ecosystem."
Mamiko Matsui, Client Account Interpreter and Engagement Manager
As part of her role as an interpreter, Mamiko works in close collaboration with IT and the project teams. She also provides valuable support in the initiation process with potential customers and also during follow-up services for existing clients.
Mamiko believes that it is impossible to achieve the perfect work-life balance. She says, "Instead, I use the term 'work-life choice'. At times, I dedicate 100% of my time for a project, and when time allows, I am a 100% mother for my children. It is important to understand your current situation accurately, prioritize things, and choose wisely and flexibly – this is the most critical aspect of being a full-time working mother. Of course, when there is a conflict, I ask my parents for support and make up for my time with my children usually during the weekends. Also, I try to take my children for official dinners to meet my co-workers, as this interaction might help my children to understand why I value my career."
"Nagarro has always stood by me during challenging times. For example, when I had to visit Nagarro India for a week, one of our senior management members figured out my situation, and helped me schedule the business trip during my daughter's spring break. This way, both my children could stay at their grand parents' house while I was away."
Mamiko is a strong believer of communication. "It is difficult for others to sense your exact situation, and instead of just reporting your problems, it is better to share daily activities and challenges. And, always be thankful to others at the workplace."
Shivani Bhasin, Marketing Manager, Central Marketing Team
Shivani dabs in the dual role of managing global sales events, as well as planning and strategizing for Nagarro's social channels.
"I joined Nagarro in 2014 after a year-long sabbatical. In the last five years of my stint with Nagarro, I have moved into three different roles, each connected with the other yet, quite different and broad. Nagarro believes in its people and this holds true in every sense. The flexibility of working hours, in Nagarro, is beyond perfect or I would rather say 'par excellence'. I strongly believe that time management and self-discipline are two very important aspects to be successful."
"Work-life for me means juggling between the workplace, home, family and friends. I always plan my day keeping in mind some micro factors like traffic and my kids' schooling schedule. I usually start my work early in the morning so that I am able to wrap up most of the day's tasks by afternoon. I keep an hour or so in the evenings to check for any urgent deliverables or to take calls from home. In this way, I am able to spend quality time with my kids once they are back from school while also doing justice to my work for each day."
Shivani believes that the best way to achieve a healthy work-life balance is to minimize the load and negotiate if it's not reasonable. "Work on your calendar and your to-do list, highlight the commitments, delegate, and automate what you can. Trust yourself, praise yourself, watch and learn!"
For more such stories about life at Nagarro and our culture, keep checking our blog section.