Deliver fast by minimizing business risks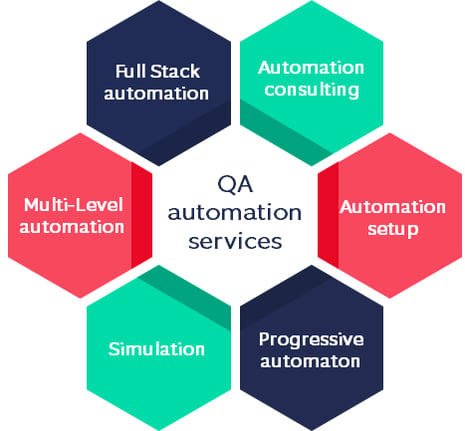 Click on image for more
The Advanced Automation Approach (A2A) ensures future proof and sustainable automation. A2A not only deals with the software development phase, but also with the entire life-cycle of the application with a focus on test automation of end-to-end business scenarios to maximize the business benefit of test automation. Our smart way of writing test cases ensures low maintenance effort for automation over the years and hence maximises the automation ROI. It has three primary phases:
Discover: starts at the time of the decision for A2A.
Create: connects directly to it and ensures that
Benefit: lasts until the end-of-life of the software system.
Our test automation experts bring lot of knowledge and implementation experience in test automation so that the customers have maximum benefits, with focus on test automation across architecture layers ( end to end automation), DevOps and service virtualization, we ensure the test automation has maximum coverage and efficiency.
Moreover, we provide quick, effective and high-impact workshops across all solutions in our advanced test automation services.
A2A.DRIVEN supports and integrates many different commercial and open-source tools and frameworks. You can find a full list here.