Enabling Business Transformation through ServiceNow
At Nagarro, we understand both business and technology and provide business-focused strategic and technology roadmap to our customers. We excel in delivering innovative and easy-to-use ServiceNow solutions to empower our customers and enable business transformation.
Our ServiceNow solutions
We have got you covered for the complete service offerings, be it assessment of your existing service management practices, business-focused consultation, and deployment for ServiceNow solutions or support. The scope of our services include:

As a ServiceNow Elite partner, our CoE enables our customers to achieve the desired IT maturity state and business value seamlessly, right from the implementation of IT Service/Operations Management to deep-dive further into non-IT functions like GRC or HR.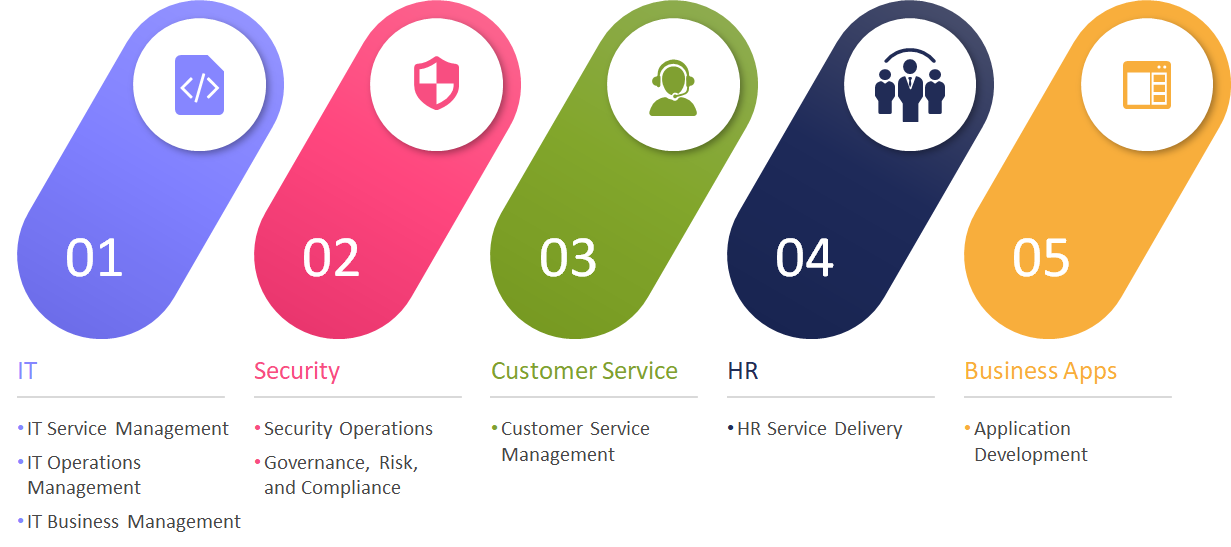 Why choose us?
Deep and diverse industry understanding
Experienced ServiceNow professionals
Evade technical debt and reduce risks
Operate in an agile framework
Experienced ServiceNow MSP as well
Our success stories
1. Nagarro helped a customer extend one-stop service delivery to its customers and optimize operational cost.
Client Domain Conglomerate/Manufacturing
Headquarters: Sweden
Challenge
The customer wanted a solution that would help them to cater to the customer services catalog in the line of multiple contract models and robust field services. Inefficient asset management process and in-silos tools made it difficult to provide efficient customer service and overall visibility
Process
Nagarro implemented intuitive service portal, knowledge-centered services, field service management, automated case management, tailored contract management and single repository of all assets, sales orders and service contracts.
Outcome and business benefit
Increased CSAT and optimization of operational cost
Single platform that provides full visibility and control
Reduced MTTR for customers
Efficient management of 73k+ active customer accounts and 17k+ managed contracts
ServiceNow Products Implemented
Customer Service Management
Contract Management
Field Service Management
Mobile App
Integration with CRM and AX
2. Nagarro enables a retail company to modernize its enterprise service management practice.
Client Domain: Retail
Headquarters: New York
Challenge
With the business objective of digital transformation as a vision, customer sought a contemporary, automated delivery solution and robust processes to increase innovation-led projects for the customers and employees alike.
Process
Nagarro enabled the customer for this transformation through process consulting and implementation/migration of core applications along with custom solutions for key services like Certification Management, User Management, L&D Portal etc. The knowledge management was moved from existing in-silos knowledge portal to ServiceNow seamlessly for an integrated solution.
Outcome and business benefit
One-stop shop for employees, marketing teams, business partners and end users.
Increased partner and employee satisfaction.
Reduction in Total Cost of Operations
Cost saving as maintenance of legacy applications was no longer required.
ServiceNow solutions implemented
IT Service Management
IT Operations Management
Custom Solutions