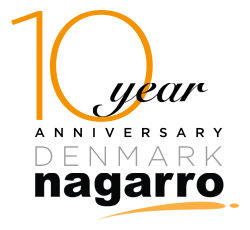 Copenhagen, Denmark, October 28, 2016: This year marks an important milestone for Nagarro Denmark as it celebrates 10 years of success as a company that has consistently delivered enterprise-class robust software solutions to a premium clientele across Denmark. Nagarro has a long history of successful global engagements with ISVs and businesses that give them an edge in this region starting with the first re-engineering project on a SCADA system for a leading ISV in Denmark. The software product was well-received in the market and helped world leaders monitor and control their industrial processes efficiently.
This was the starting point for an exciting journey in the Nordics, where Nagarro now has more than 110 people deployed across Denmark, Sweden, Norway and Finland, and another 250+ people servicing this region from overseas. "When we first started in the Nordics, it was all very entrepreneurial. We had a strong foothold in the German region and could see that our highly skilled and technical people could make a difference in the Nordic market. We are now much more mature and established in this region, but our DNA remains the same", says Joydeep Dash, Head, Nagarro Nordics. "Today we serve many large organizations, both onsite, in the region, as well as from our offshore center in India."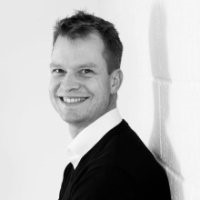 The way Nagarro plays, is a perfect match to the Danish culture and its way of working. In Denmark, people at any level are expected to express their opinion, pitch in with ideas, and take ownership. It's not only a management or executive task – it's expected from everyone. With the people working in Nagarro, this comes as a natural thing. We are a flat organization where ownership, responsibility and mandate to execute is pushed out into the projects and close to our clients, and the people we deploy on our projects are therefore proactive by nature – a core value that is extremely appreciated by our clients.
Nagarro continues to grow in the Nordics, and Manas Fuloria, CEO at Nagarro, feels that the technical evolution the world is now experiencing will be good for business in the region. "The Nordics is a small market but has routinely led the world in technical innovation. We believe that the Nordics will lead again in areas like machine learning, assisted/augmented reality and Internet of Things. Nagarro has already been investing in these new areas. I see a lot of companies in Denmark that would benefit from having a smaller, high-end partner like us in their ecosystem to propel and drive their ability to innovate and keep them ahead of the competition. With our Enterprise Agile approach, we can do things faster and be more innovative than those following a traditional approach. 'Enterprise Agile' is our cultural mindset of being responsive to whatever comes."
Nagarro's center for emerging technologies, R&D, and innovation gives them a strong foundation to their 'Enterprise Agile' approach. The center helps nurture cutting-edge technologies and develop innovative apps around the latest technology trends such as internet of things (IoT), machine learning, artificial intelligence, mobility, big data, augmented and virtual reality, and much more. This keeps Nagarro forward-focused for the next decade and they have significant plans to deliver substantial additional value to their clients and innovation to the IT industry.

About Nagarro
Nagarro provides technology services for digital disruption to both industry leaders and challengers. When our clients want to move fast and make things, they turn to us. We combine design, digital and data to help them outperform the competition. We distinguish ourselves by our agility, imagination and absolute commitment to our clients' business success. Some of our clients include Siemens, GE, Lufthansa, Estee Lauder, ASSA ABLOY, Ericsson, DHL, Mitsubishi, BMW, the City of New York, Erste Bank, T-Systems, SAP and Infor. Working with these clients, we continually push at the boundaries of what is possible to do through technology, and in what time frame. Today we are more than 3,500 experts across 12 countries. Together we form Nagarro, the global services division of Munich-based Allgeier SE. To know more visit www.nagarro.com.