What are your business challenges which are holding you back? Do you wish to evaluate how Salesforce platform can be leveraged to best suit your needs? Are you looking for migration to Salesforce Lightning? Are your sales and support processes standardized? Is your Salesforce platform designed for enhanced user experience? Are you interested in Minimum Viable Product development? Or realizing some quick wins on the Salesforce platform?
Our unique methodology – 'EDGE' (Empathize – Define – Govern – Evaluate) focuses on empathizing with our customers and defining Key Performance Indicators (KPIs) for ensuring project success. Project success is determined on successful realization of KPIs. This is further complimented by our global presence, enabling us to provide a hybrid approach of onshore and offshore capabilities to bring true value to our customers.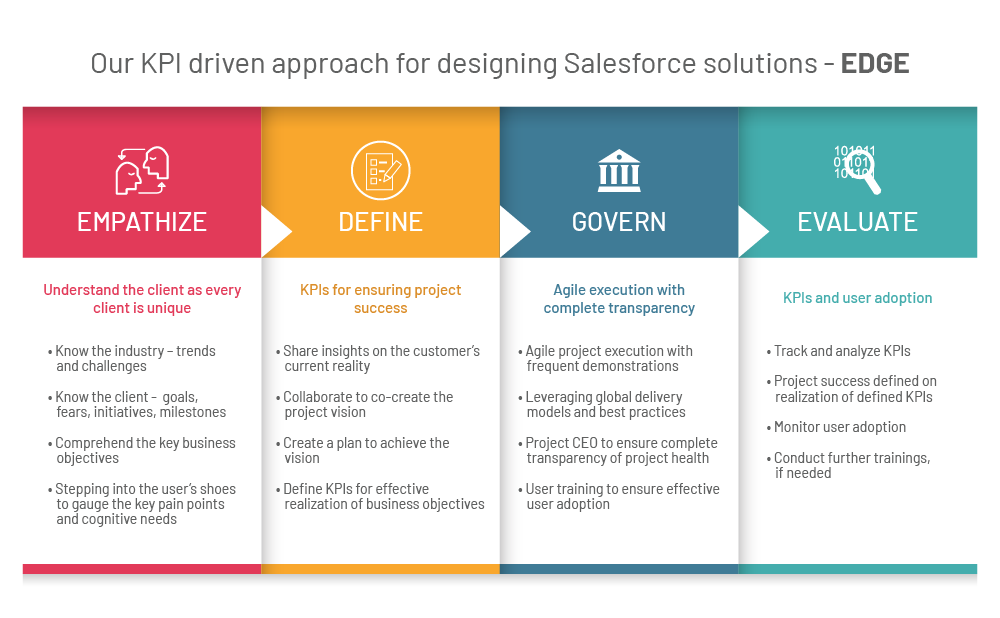 Nagarro delivers business breakthroughs to drive competitive advantage across an enterprise, from simple business portals to mission critical software. We come with rich experience of providing end-to-end Salesforce platform services to our clients in various domains including Travel & Logistics, Manufacturing, Energy, Healthcare, Retail, Public Sector, BFSI, Education, and ISV.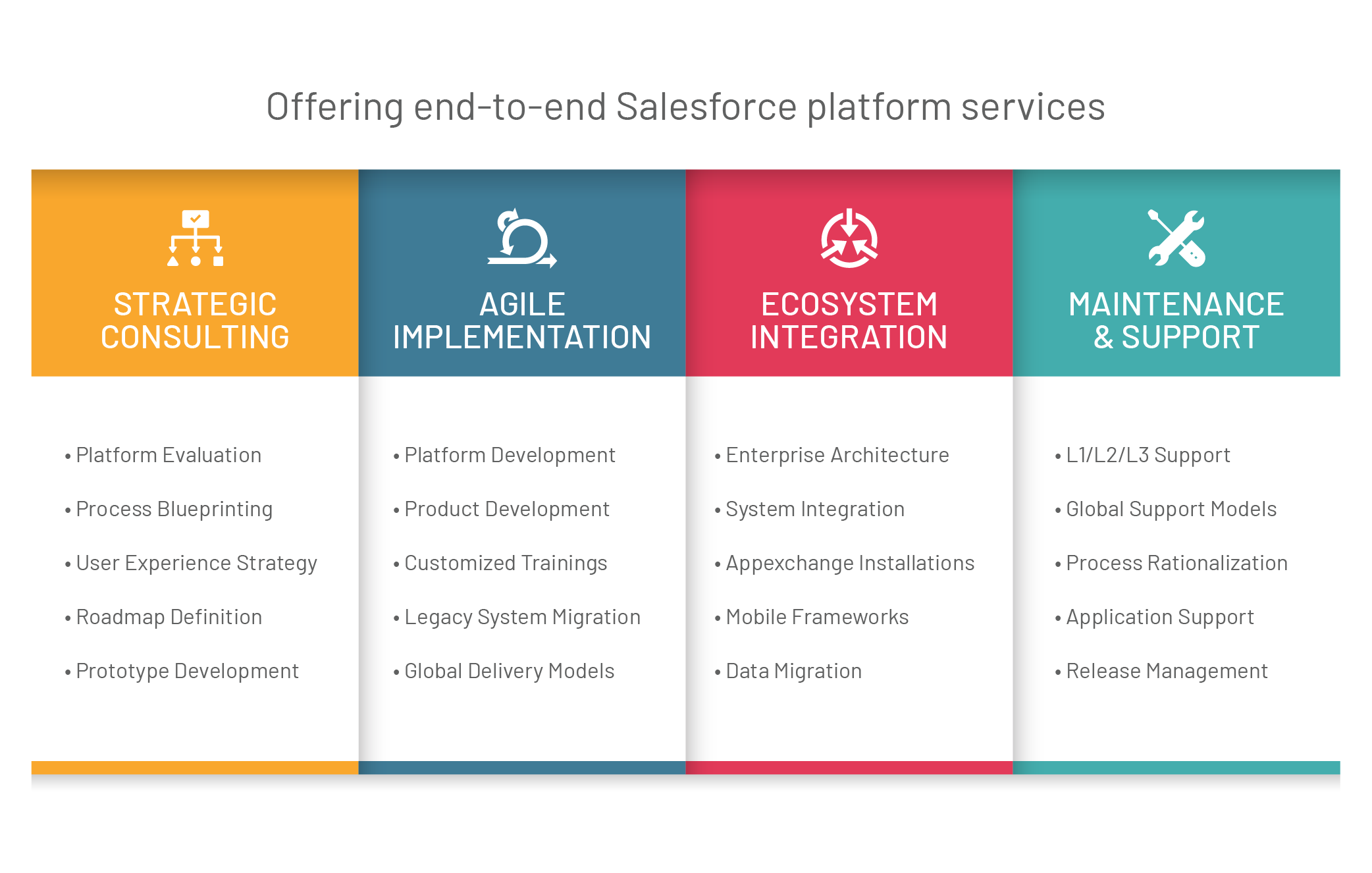 We provide services across the Salesforce landscape and enable our clients to build a connected ecosystem: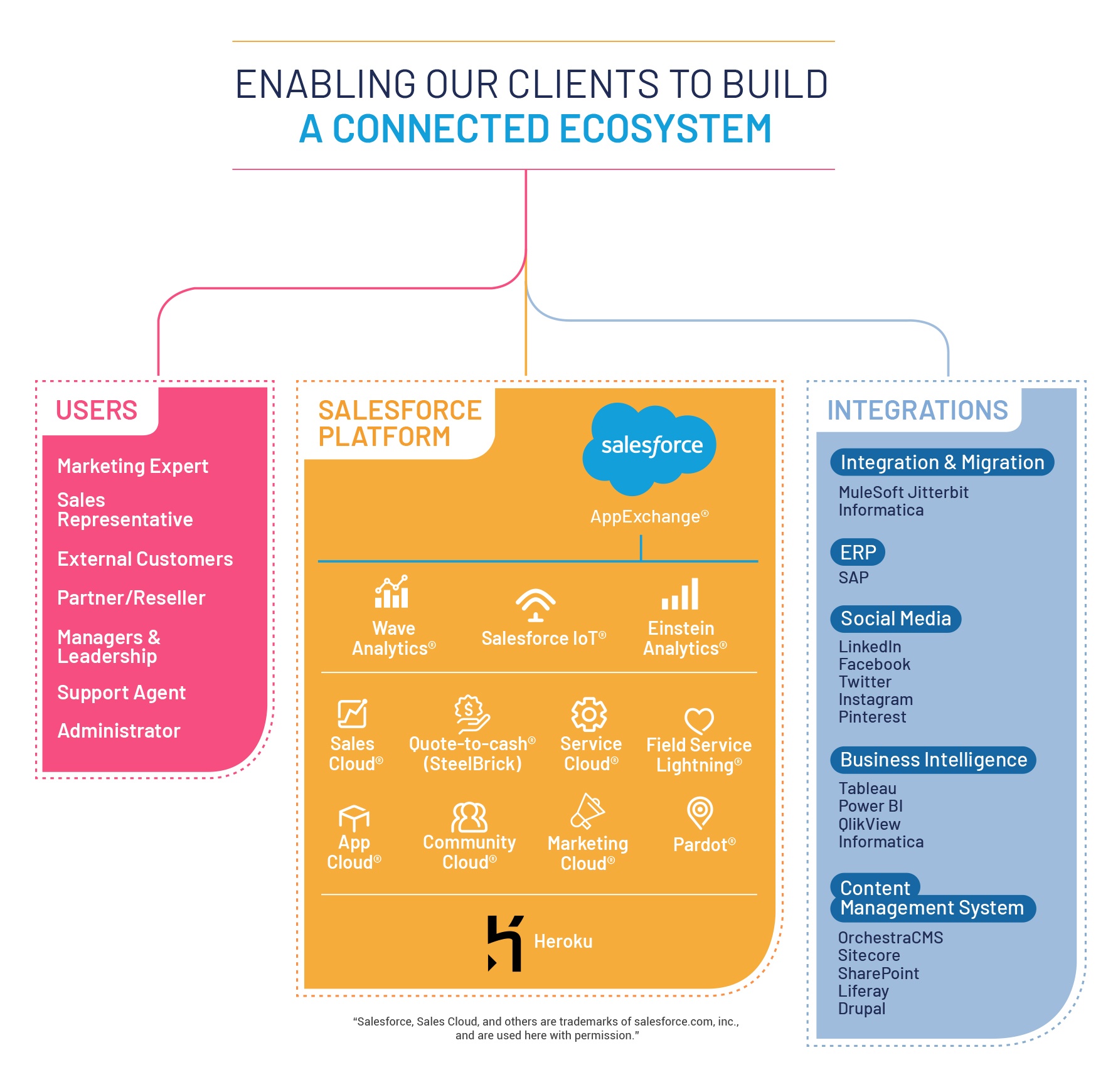 Not only are we a System Integrator (SI) for Salesforce, but we also collaborate with Salesforce to design a smarter selling experience through the Salesforce IQ app. We frequently participate in global Salesforce meets and conduct events to collaborate with the Salesforce community to brainstorm on the latest trends in Salesforce, which we in-turn offer to our customers.
Let's get started with a workshop to understand your needs and demonstrate our Salesforce expertise. Get in touch with us at salesforce@nagarro.com.