It's Thursday night on the French Riviera. The last meeting for today is coming to an end. Accompanied by the sunset, it is time to prepare dinner the French way. Nagarrian Jörg Weis, a passionate senior consultant in the innovation field in Austria, has fulfilled his long-awaited dream - to work from anywhere (WFA.) He chose France.
At Nagarro, everyone can #WorkFromAnywhere, as long as a working internet connection and a strong desire to #MakeDistanceIrrelevant exists. But how does it actually work, and what opportunities and difficulties might arise from this? Let's dig deeper and find out with our colleague Jörg Weis, who had this experience just a few months back.
[Sabrina]: First of all, how did you come up with the decision to work abroad?
[Jörg]: It came up after a long period of lockdowns and curfews. My whole family spent most of the time around our hometown in Austria. So, the desire to change the center of life for a short time period was the trigger. We just thought to try it and see how to handle work and life abroad.
[Sabrina]: That sounds amazing, but how did the "WFA - work from anywhere" concept of Nagarro fit here?
[Jörg]: The concept was a 100% fit. It was possible to deliver 100% of my projects, plus having the benefits of being at a special location that energizes you. Being somewhere else for longer than just holidays gives you a good glimpse at life compared to being a tourist only.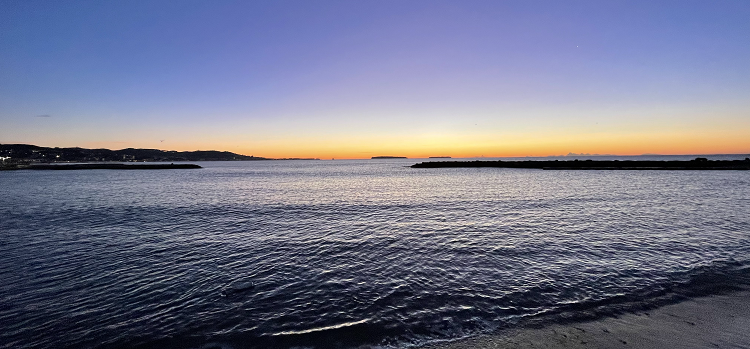 [Sabrina]: Ok, but what impact arose from this decision?
[Jörg]: There were a few things to take care of, but the most significant part was the legal and social insurance. I was one of the first people requesting WFA abroad, so we had many things to clarify. The Human Resources Team helped me a lot to look deeper into the EU regulatory and legal needs. The result was a definition for WFA for Austria together with HR.
[Sabrina]: Did you choose France because of the legal needs?
[Jörg]: No, it was an easy decision, as France is our favorite country. We had many long-term vacationers in South France, so we knew the country and people. So, it wasn't an entirely new area for us.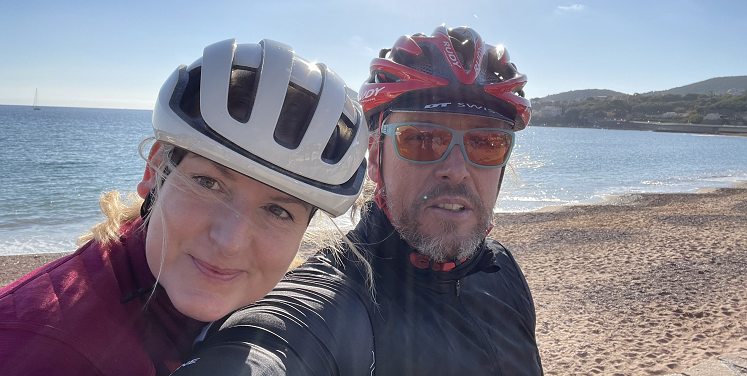 [Sabrina]: Does WFA make it more difficult to work in teams or with colleagues?
[Jörg]: No, absolutely not. Most of the time, people didn't realize I was working from France. Nothing changed, we had already been working remotely for more than 1.5 years, and all the projects I am currently working on were within a remote setting.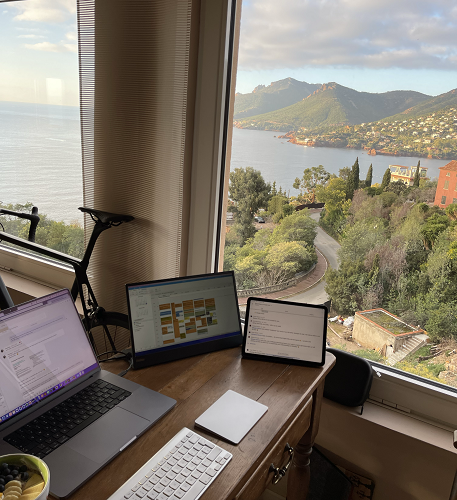 [Sabrina]: Now that you're also dealing with various customers in your Senior Consultant Innovation role, did they express any concern about your changed work situation?
[Jörg]: Due to the already existing remote working situation throughout the last 1.5-2 years and our clients centric DNA, there were no objections by the customers regarding the location change.
[Sabrina]: In general, how has WFA changed your day-to-day work during your time in France?
[Jörg]: I shifted my work schedule to begin early in the morning and work until later in the evening. This allowed us to take a longer break around lunchtime. We were able to take advantage of the good weather in France in February for outdoor activities or a simple take our lunch at the beach. The work cadence with respect to working hours a day was the same.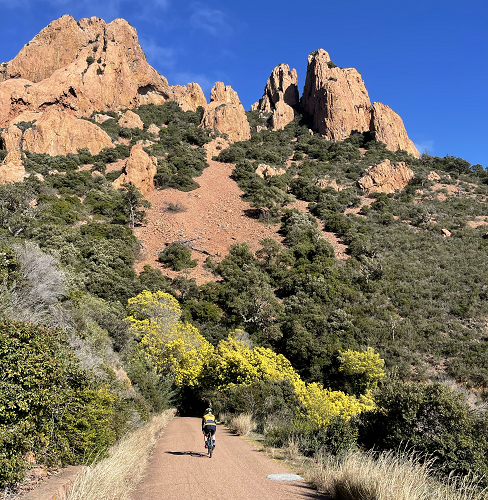 [Sabrina]: Talking about the IT-infrastructure: How to ensure a seamless work transition, and does a mobile workstation replace a fully equipped desk?
[Jörg]: The apartment we rented had a high-quality fiber-optic Internet connection. So, there were no problems at all from that point of view. If you don't have that, you should organize an LTE or 5G wireless router and try one of the prepaid telecom providers in the destination country. I had daily download volumes of about 4-8GB, with many meetings with camera turned on. To cover the need for a secondary screen in addition to the laptop screen, I used the previously purchased 15-inch portable screen from Lenovo (very good quality at a reasonable price) - ThinkVision 15M - which was sufficient. I also brought an external mouse and keyboard.
[Sabrina]: Were there any (other) challenges you had to face?
[Jörg]: You have to keep in mind that the cost of keeping up your residence in your home country does not vanish, and the price for the time away comes in addition to that. If you move into another time zone, you should also consider that during planning. We also took our dog with us, so we had to get some additional information regarding vets on site and vaccination requirements.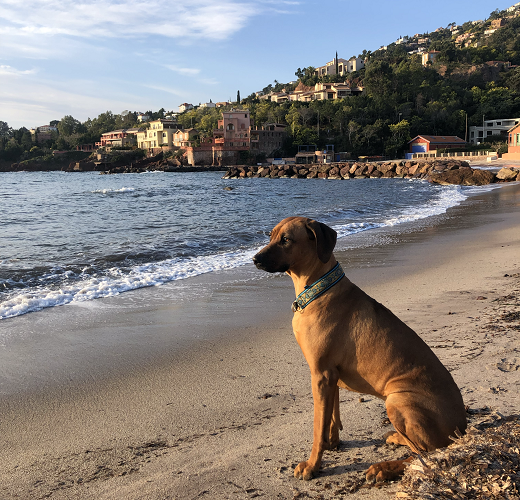 [Sabrina]: What was the most exciting thing about your trip to France?
[Jörg]: The most exciting thing spending one month in February in France from a personal standpoint was that you are outside the "usual" traveling times and get involved into the real-life people are living there. It is just very different from the holiday life you are normally used to.
Two highlights were the so called – Fête du Mimosa de Tanneron – the mimosa festival at Tanneron and the - FÊTE DU CITRON – the citron festival in Menton.
From a job perspective the reorganization of the daily working hours combined with activities during the day led to a very productivity level.
[Sabrina]: What lessons did you learn and take away from WFA?
[Jörg]: The WFA-month was perfect, and we are eager to do it soon again. Next time I would do the selection of our accommodation a little longer in advance, so could evaluate more options and maybe also save some money. Additionally, the timing for your WFA should also be considered wisely. I am 100% sure that being there in summer would not have been the same fun because of the high temperatures during the day. Last but not least keep an eye on the internet connection you get there and do not come technically unprepared.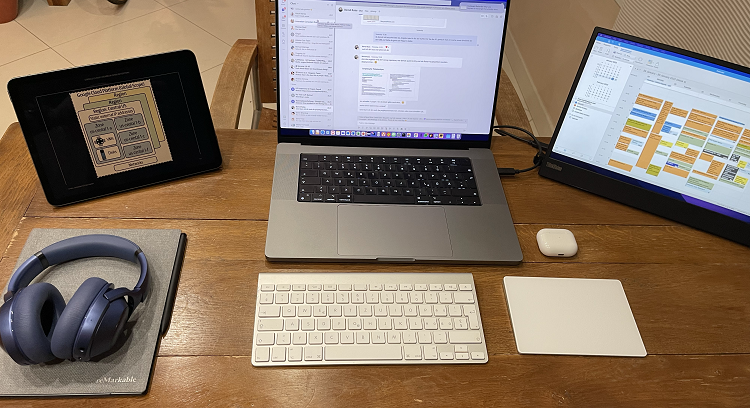 [Sabrina]: What advice would you like to give to colleagues or readers?
[Jörg]: If you have the possibility to try WFA, do so but always take into account that it has to be a 100% fit between you being away and the requirements the day-to-day business throws at you. It is no vacation, but you can draw additional energy out of it and make it an experience. At Nagarro, everyone is allowed to do WFA, so come and join us!