A Gartner report expects the low-code global market to reach USD 187 billion by 2030. That's a CAGR of 31.1% in a decade (2020 - 2030).
What is fuelling this growth? This question sparked many conversations with global manufacturers at the Smart Industri event in Oslo on May 23-25, 2022.
The manufacturing industry is one of the most complex business sectors. It includes various activities like research and development, sales and marketing, management, human resources, procurement, and an intricate web of production operations. Regardless of their complexity, low-code offers many possibilities.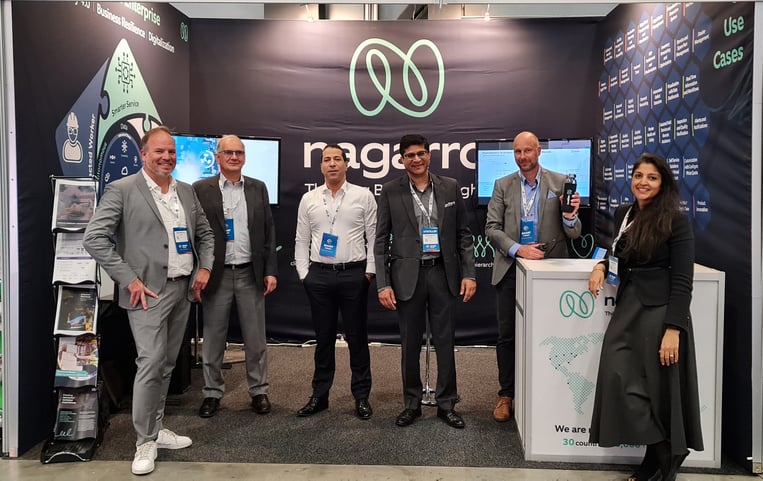 The Nagarro team at the Smart Industri 2022 event, Oslo (Norway)
Why low-code?
Increasingly, companies are investing in technology to improve their operations and maximize sales. New technologies are having an enormous impact on manufacturing strategy and improving efficiencies within the industry. Twenty years ago, high-tech digital systems handled only about 5% of all manufacturing. This percentage is now up to 26%. One of these tech systems is low-code platforms (LCPs).
For organizations facing rising costs, increasing customer demands, and new market opportunities, LCPs can be the right and cost-effective way to gain a competitive edge. They are a visual way of development and the next level of abstraction in writing application codes. Businesses and organizations now can focus more on the application's functional requirements than on the non-functional needs, as listed below: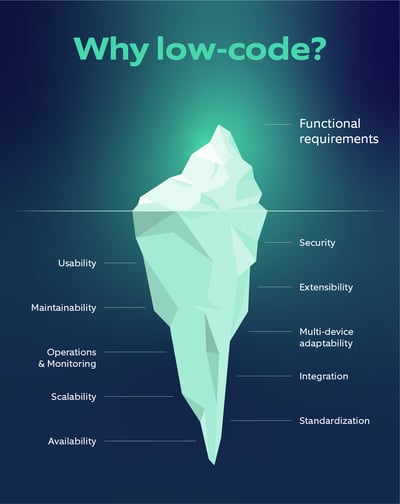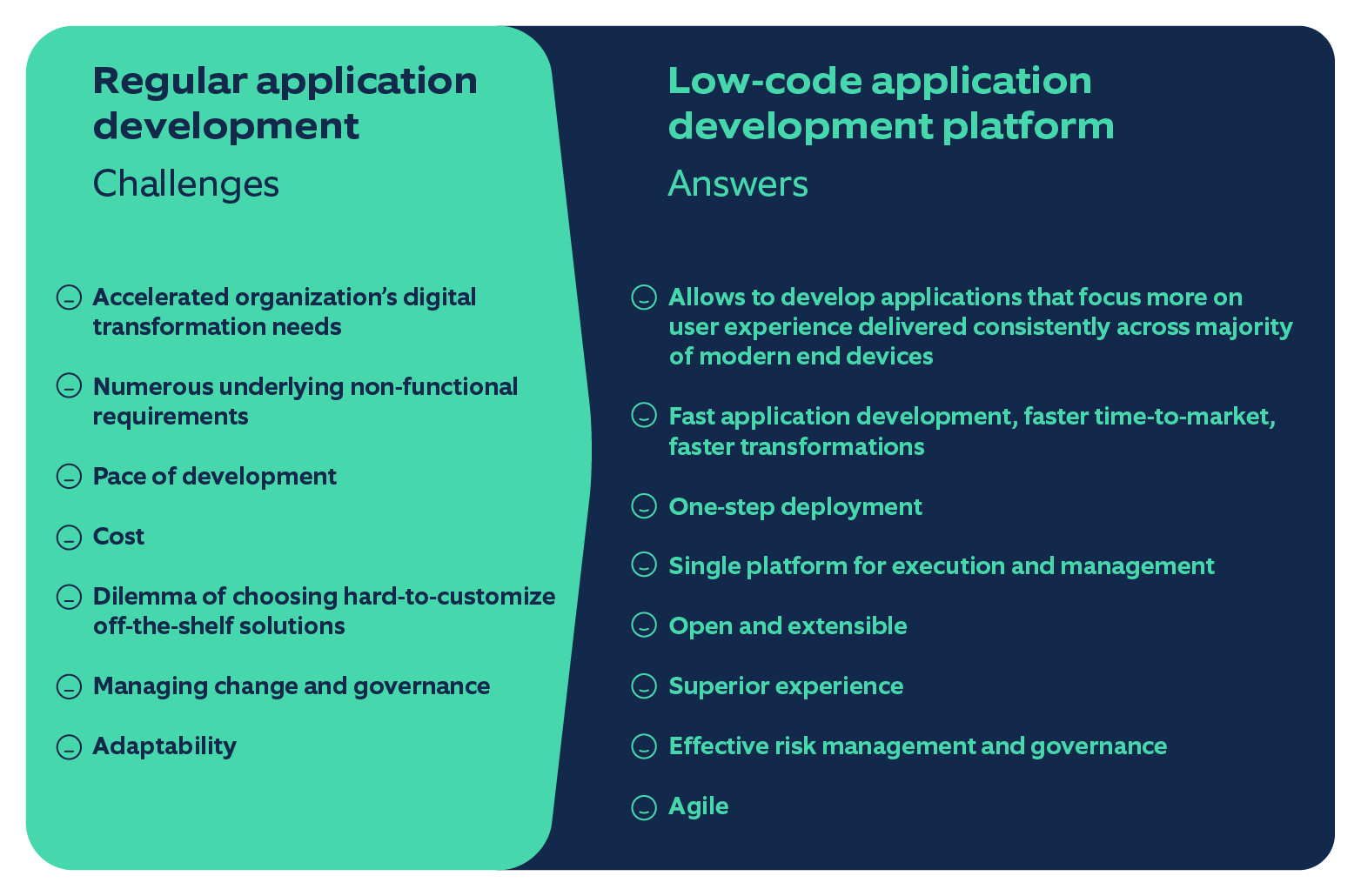 Reasons to go low-code
NASSCOM report
To further iterate the benefits of low-code platforms with a global perspective, we recently compiled a report with the National Association of Software and Service Companies (NASSCOM) in India. Here, we shared our experience with large to small and medium enterprises across the globe. Following are some statistics:

Snippet from Nagarro-NASSCOM report
Our experience in implementing low-code
Nagarro is a low-code application implementation partner to some global manufacturing giants and small to medium manufacturing houses. We realize that everyone has slightly individual notions of what 'speed' should be. This is where we see different organizations at different phases in their digitalization journey. Some common use cases we have implemented so far are listed below: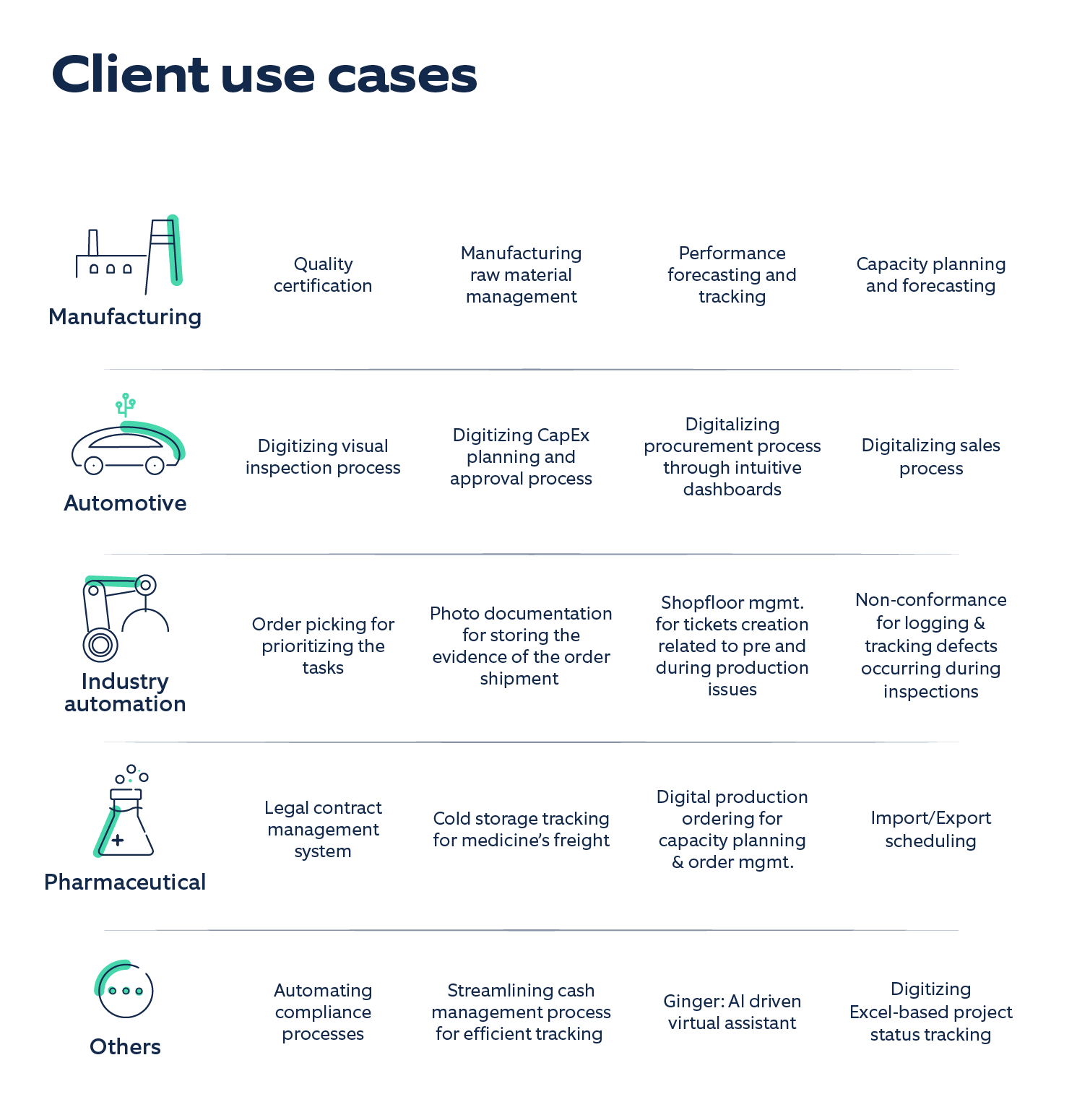 We carefully carve out various KPIs for our clients (based on their paces and stages of the digitization journey) to identify the success of low-code adoption. Below is one such dashboard for a client depicting the return of investment over the year: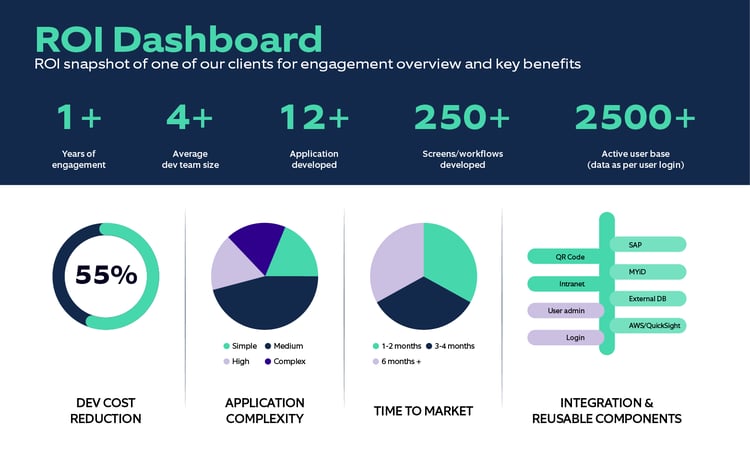 Data from one of our low-code success stories
A new beginning
Now, let's jump back to the Smart Industri event. Our casual banter with fellow participants soon progressed to business discussions. Today, firms understand that it is no longer necessary to do everything with custom-built software. With low-code platforms, they can focus on their exact needs - without depending on expensive developers and suffering long lead times. Indeed, it is time for thinking breakthroughs in process creation and app development!