When we think about work from anywhere, we often think of short stints of time, somewhere in a tropical paradise or in a city we have always dreamt of seeing. That may be the case in many cases, but the opportunity itself can be far more fundamental. In reality, work from anywhere can also mean the ability to adapt to changing realities in your life. Change happens all the time, and sometimes it is important enough for you to need to adapt to it. Work from anywhere can be essential in helping you do just that.
Peter Hammer, a passionate and dog-loving Marketing Lead at Nagarro, faced one of life's most significant changes. He works from anywhere, but not just for a period of time. He gave up his residence in Canada and took on the adventure of life at full speed. Learn more about it in a personal interview.
First of all, how did you come up with the decision to not just do WFA for a short time, but to change your primary residence permanently?
One thing is certain in life, and that is that nothing is ever certain.
In life, just like in work, you need to be agile. I had spent ten years in Montreal. My kids were born there and were both Canadian and French. We were mostly happy. Even with the cold winters, and super-hot summers, life was good. The thing about being an expat is that somewhere deep down, you miss many of the things you left. When we left France, we were young, had no kids, and life was uncomplicated. Ten years into the Montreal adventure, we had two kids and a dog. Europe, the style of living, the culture, the food, our family, and our friends started to become things we missed. We would spend every summer flying back to France and every Christmas wondering how we could all get together. Saying goodbye every time was simply becoming harder and harder. My wife and I often spoke about returning to France, but work, reality, and our lives made that conversation complicated. Then Covid hit, and life just changed. Millions of people around the world were all of a sudden banned from returning to their countries.
The work-from-home revolution had started, and disruption was around the corner. For us, Covid changed one important thing, our prerogatives. We went from thinking work was the most important thing to realizing the importance of the family and friends we missed. By this point, I was working for Nagarro and extremely happy. I was full into the brand relaunch and the website kickoff, and the energy behind what we were doing was super high. The time difference with my colleagues in India started to feel like a barrier. While we were able to find times to work together, the distance remained something that I felt. One day, I looked at my wife and spoke to her about the possibility of maybe working for Nagarro, but in France. We spoke about the consequences, the pros, and the cons. Nothing is ever perfect. While Nagarro would maybe accept me working from France, my wife, a senior Ad Agency director, did not have that flexibility. The move meant she would most likely lose her job. Life-wise, we were convinced Europe was a better place for us work-wise, we knew that North America was a better place. At the end of the conversation, we decided to put life ahead of work. We wanted our kids to have moments with their families and discover the beauty of Europe.
Now that this was decided, it was time to test the reality of the situation. I called up Sunil, my mentor at Nagarro, and I remember being somewhat nervous and asked him what he thought about me working from France. In all honesty, I did not know if Nagarro would accept. His answer "I have no issues with that." The ball was rolling. Details and the date were discussed, and within a relatively short amount of time, everything was finalized.
For those worried about my wife, she got lucky and still works for the same Agency 😊.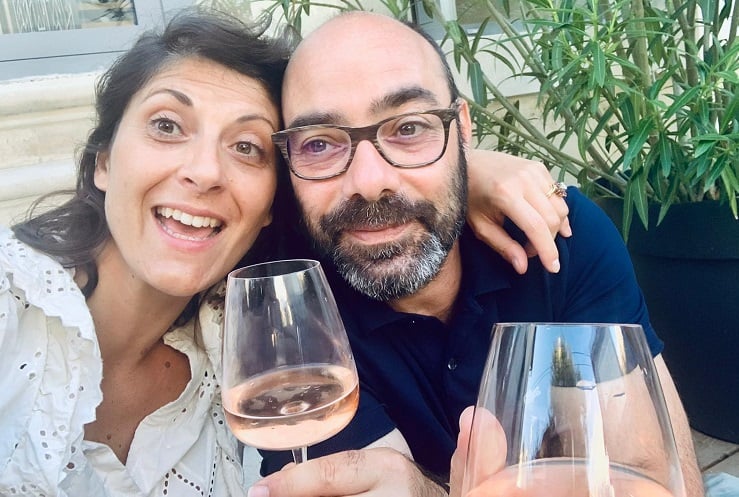 What impact arose from this decision?
Where do I begin? I could connect with my colleagues more effectively and have created a much closer bond with many team members. On a personal front, everything changed. We can share so many moments with our family. Most weekends, we can be found enjoying the coast (only an hour away from Bordeaux), and I am fairly sure I gained some weight because of the food here. The kids adapted well and had a good first year at school. I guess the easiest way to say it is that we are happier.
It is not all a bed of roses. Like everything, there are good and bad things, but the delta is what counts.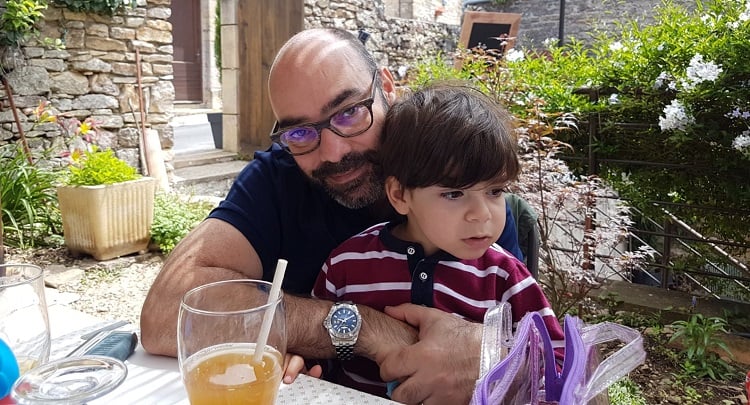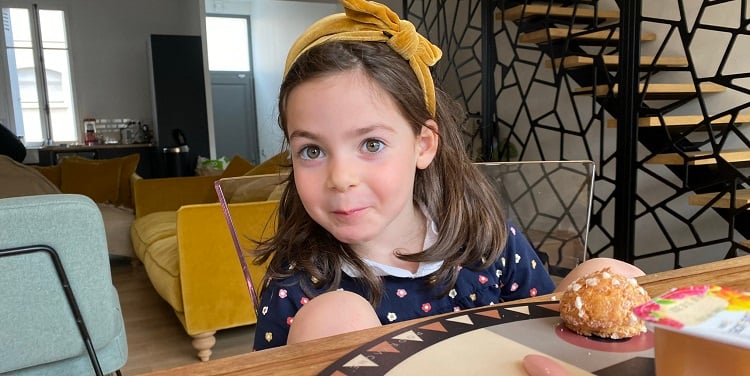 How did the "WFA - work from anywhere" concept of Nagarro fit here?
The word that comes to mind is liberty. Things in life change, and your needs change with them. Sometimes you are creating the change; other times, it just happens. WFA with Nagarro made me realize that for the first time ever, I was working with a company that could adapt to me. That is a big deal in a career. Today you know what your needs are, but what about tomorrow, a year from now, or five years from now? Knowing you are with a company that can adapt with you is amazing.
Moving from one to another place sounds very simple at first glance, but how does a relocation from North America to France actually work?
Take the word simple and throw it out the window. It is important to realize what you are doing. In essence, you are de-rooting yourself and your family and changing everything. The one awesome thing was that my job was the same. That was a source of comfort.
All the rest is initially chaos. You have to be very aware of the rules, regulations, and all the administrative stuff you will need to deal with. Luckily, my wife is very organized because had it been up to me, we were in trouble.
Housing is a big deal. It was made bigger by the fact that we have young kids. We could not just come to France and figure it out. My wife and I actually came to Bordeaux for one weekend. We visited like 17 houses in two days and made an offer on the last one we visited. This was all during a wave of Covid.
Need a phone? Electricity? A bank account? The internet? A school for the kids? Every little and big thing you need takes planning, energy, and time.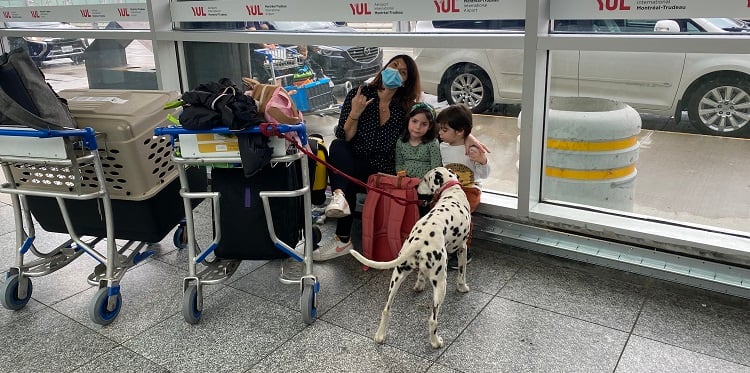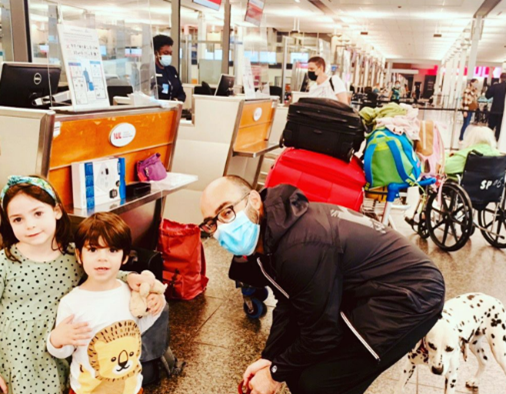 How does your new workday look like, and what unexpected changes have occurred?
Like a normal work day. Meetings, some more meetings, the sudden realization that you have been working for hours but feel like you did no work, etc. In reality, the big change was that I had more working hours in common with many of my colleagues, which meant we could have… you guessed it… more meetings 😊.
All jokes aside, I am much closer to my colleagues than I was before.
Now that you're also dealing with various stakeholders in your role as Marketing Lead: Did they express any concern about your changed work situation?
I still find this answer to be exceptional. Not at all. It took me time to understand, and maybe this is a leap of faith, but they trusted me as a professional. I got a sense that they knew I would keep my end of the deal, that I would do my work, that I cared.
Were there any (other) challenges you had to face?
Here is a fun story. We have a dog. The rules are simple. You can, of course, travel with your animal. In our case, a Dalmatian was in the cargo hold. The thing is, you can not take any correspondence with your animal. You need to pick your animal up and check into another flight or find another way to get to your destination. There was no way I was putting Pepper back in Cargo after a sold 9-hour ordeal. So when we got to Paris, my wife and kids took another flight to Toulouse (our first destination), and I went to get Pepper to get a train. Sounds easy? Well, after a 9-hour trip, I took a train to Montpellier and needed to take a cab to another train station where I had to take another train. All in all, it added another 9 hours to the trip. Pepper tends to be an anxious dog. I was worried about how she was going to handle the plane ride. We had (with the help of her vet) medicated her, so she was utterly stoned the whole time. Have you ever tried to take an escalator with all your luggage and a stoned dog? No? Well, don't, I do not recommend it.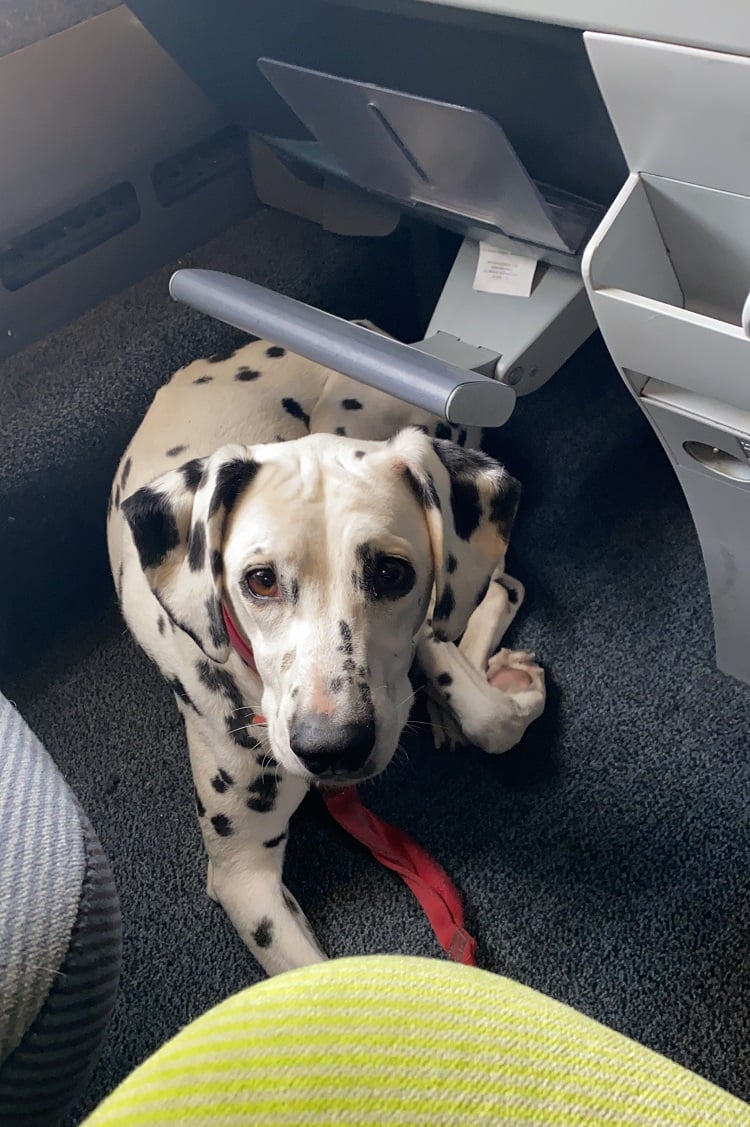 When you think about your relocation to France, what was the most exciting thing about it?
Rebooting. You have a clean start, and while things are not easy, they are exciting. We did not know Bordeaux, and discovering it, making new friends, and being able to create new rituals is fun.
Sometimes, you need to bring the old to the new; the change was significant for my kids as well. I wanted to do everything I could to make it easier. The thing is, my kids had experienced Halloween in Canada. It was a big deal, and they loved it. In France, it is not. I was determined to do something for them. So the day before Halloween, I prepared tons of candy bags and walked up and down the whole street, asking neighbors if they would not mind us coming by and if they could give out the candy I had brought. Many agreed. When they were at school, I decorated the street, and we went trick or treating that very night. They were thrilled. The little things can go a long way.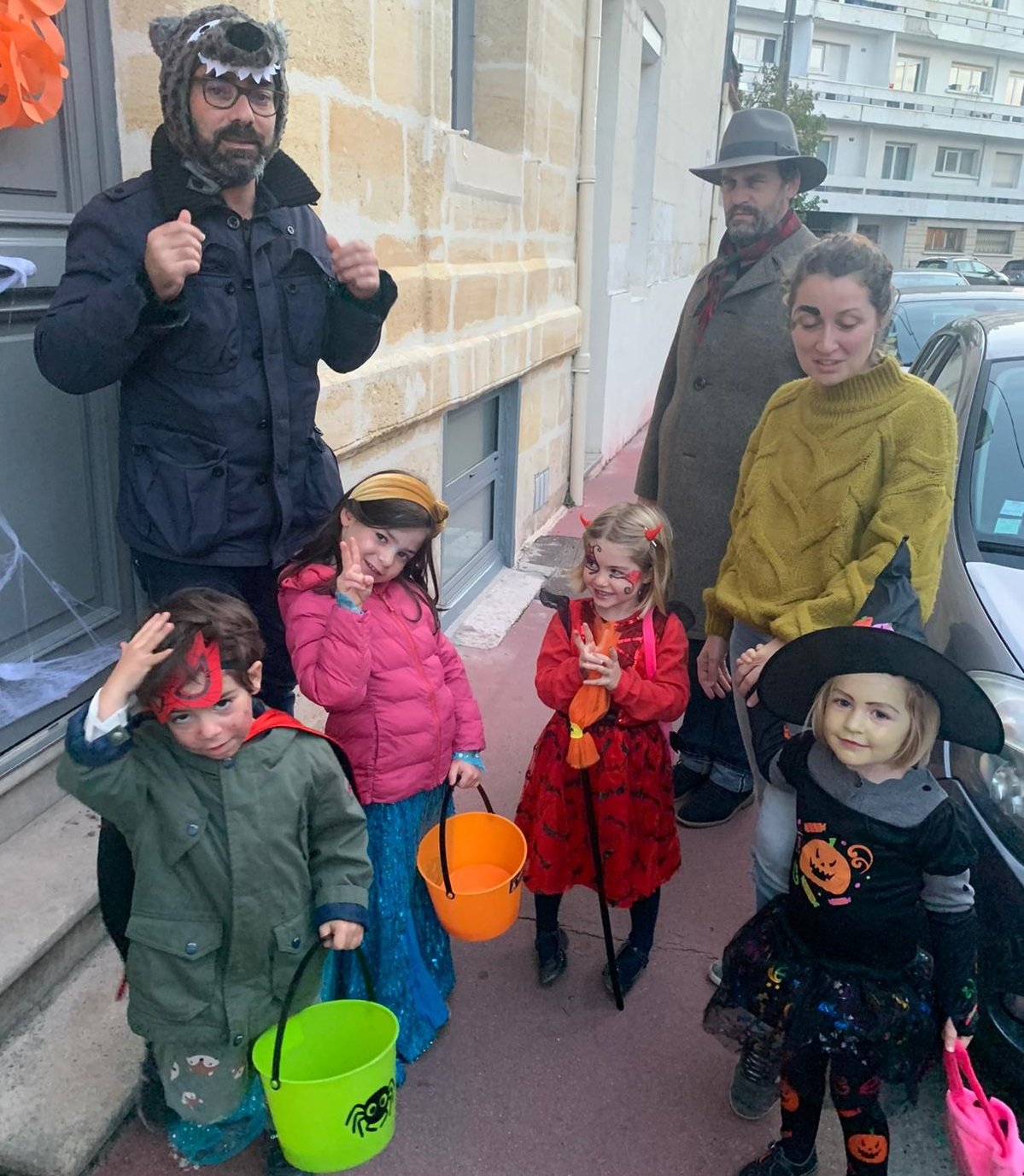 People always talk about growing from experiences. What lessons did you learn and take away from your experience?
I have never really had roots but leaving Montreal was harder than I thought it would be. While I had already lived in France for over 15 years, it no longer felt like home. The lesson was that you need to give yourself the time to adapt and accept that things will feel strange. I am happy to say that we feel at home after a year.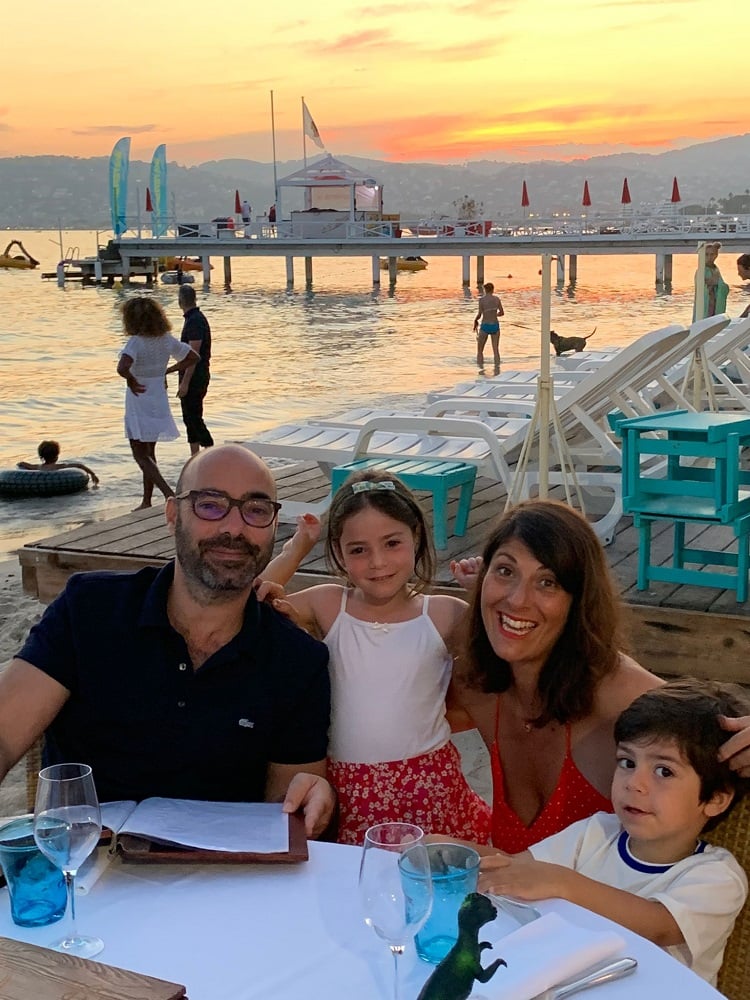 What advice would you like to give to colleagues or readers who are in a similar situation like yours?
Plan well, prepare to feel all sorts of emotions, but do not be afraid to try. The stability and support you will feel from Nagarro go a long way on the days you feel like an outsider in your own home. With time, you, your family, and even your pet will be fine.