Changes in the IT sector come thick and fast, but Nagarro is always ready to embrace and innovate on them! But how well do we know our subject experts? Introducing TNT (Think Nagarro Today) - a new blog series where we put our experts in the spotlight. Our first edition focuses on design.
Recently, Nagarro rebranded with a new look and feel. With this context in mind, our colleagues from the Central Marketing team – Peter and Sabrina – interviewed our design colleagues, Noel Cunningham and Hugo Franca. Noel and Hugo talked about Nagarro rebranding, the associated impact on corporate design, potential pitfalls in the course of implementation, and answered some commonly asked questions!
Our experts: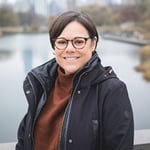 Noel Cunningham from US, a passionate VP for UX design. Fun fact, if she were not a human but an animal, she would definitely love to be an owl - a bird of prey, which hoards an incredible amount of wisdom. At Nagarro, she appreciates the CARING values because these values are "putting people at the center of what we do and how we work. "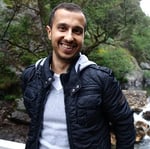 Hugo Franca from Portugal, an experienced design director. Given a wish, he would love to have the superpower to heal people in these pandemic times. In alignment with Nagarro's core values, Hugo developed a value of helping others which he applies in his day-to-day work at Nagarro.



[Peter Hammer, Moderator]: What is the importance of design?
[Noel Cunningham]: Broadly speaking, design is all about creating an impact and making things better for people at the core. So that could be a product, a service, an experience, or an organization. Design is all about making something better…which is the essence of it.
To achieve this, you need clarity on the ideal impact, and a diverse group of people working together towards that shared goal. It helps to have creative people at the center of this process because they have a natural ability to think creatively and bring ideas to life in new and exciting ways.
Additionally, I think, sometimes when we talk about design, we gravitate toward talking about artifacts and aesthetics, but I don't want to miss this opportunity to say that great design is a catalyst for impact. It is a process that brings us closer toward reaching a goal, and sometimes there are also really nice artifacts that come out of that process.
[Sabrina Floh, Moderator]: What's your opinion about that, Hugo?
[Hugo Franca]: I have the same opinion as Noel, but I would like to add something. I think we designers can transmit the imagination or the ideas. One of the most important things in design is to bring a better user experience if we are speaking about products.
[Peter]: So that's super interesting because we're not talking just about wrapping something and making it look nice. We're talking about a more fundamental exploration of what the user is supposed to live and experience, that they're going to have when something that is properly designed as opposed to improperly designed. So, for our engineer friends out there, that also means the difference between something which is functionally well made or improperly made, like the Yin to the Yang.
[Noel]: I think both of those things work together though. Especially if we're thinking in terms of products, we need it to work and be fast, and we need the architecture to make sense. All the things that our engineering colleagues take care of, we need the user experience to work together with that. So, I don't see them as separate things.
[Peter]: Yep, agreed. So not the Yin to the Yang, but the Yin and the Yang.
[Sabrina]: Let us now go more into corporate branding. We want to know why do companies change their corporate design or, even more importantly, what is essential behind a corporate design?
[Hugo]: So, there are many reasons, and every company has its own reason to change its corporate design. Some reasons can be strategic ones: sometimes the first logo was not designed well, it could be brand fatigue, or simply a new leadership. A redesign of the design is not unusual because the team or the agency misunderstood the idea of what you want to transmit with the logo or the brand.
At this moment, I see a lot of companies changing their brand identity to be modern and to reach a broader audience. So, for example, in terms of colors and typography. It must be aligned with the new existing devices.
[Peter]: Noel, do you have anything you want to add?
[Noel]: Yes, I think when we talk about changing some of those things like the typeface because it's going to have to work better on the screen, it's still at the end of the day about having that communication be a good experience for the people that are receiving it. It's not going to be a very good communication if they can't read it or if it comes out too small, etc. So, just keeping the overall communication in mind is the most important thing.
[Peter]: I think it's really important that people realize that a logo isn't just a squiggly line or an image. It captures a narrative or story that's being told, an emotion that wants to be given, and I think that's super important. Also, that brands today are trying to express something. I think that's a really interesting element and maybe a perfect transition to the next question?
[Sabrina]: Yes, it is. What's special about the Nagarro design?
[Noel]: We have an incredible brand kit that enables us to communicate who we are consistently in creative ways. It helps us identify as a collective and consistently express who we are — we are caring, we create thinking breakthroughs, and we always put people at the center of our ways of working. Being clear on these things brings us closer together, and it helps elevate business too.
The Nagarro logo itself represents our core values really well. The shape represents two hearts coming together to form that letter N, which is trying to be a metaphor for our core values of CARING. It gives us sort of an emblem. Something to rally around and be proud of. My feeling is that it brings us closer together as people and it helps us obviously consistently communicate our values to the world in a way that is true and authentic.
Related to our values, we choose humanistic typography to be more people-centered and less detect straight-up technology-focused.
[Peter]: Hugo, you got anything to add?
[Hugo]: I think what we did with the Nagarro logo is the same we are trying to do with all the communication pieces we create.
[Peter]: One thing I want to point because we are talking about the expertise that we have across the planet, and this happens to be one of them: Design expertise. Our design team created the Nagarro branding internally, which is a very rare thing for a company of this size. Other companies would choose a specialized branding agency, but we took the time and care to actually develop it in-house. So, hats off to the design team for having not only accepted the challenge but also doing it incredibly well.
[Noel]: Yeah, I think the team did an incredible job. In the execution of it, we went down the road before having this exercise with an agency. It's been kind of though a couple of different times until this recent one was created in which we also captured our core values.
[Hugo]: In my opinion, it is also important to mention that all the effort and the love that we put into the redesign conveys all the core values of our brand. So, on that project everyone worked really hard to create something that people are proud of. I'm proud of everyone that worked on that project.
[Noel]: Yes, agreed. The process of collaboration between the designers was really reflective of our core values too and with how it came together.

Summing up, our design experts underlined the essential aspect of a corporate design - that it should reflect the company's core values. If there is no story or emotion in a design, even the most beautiful piece won't lead to any competitive advantage.
In our next TNT group discussion, we'll discuss another hot topic, Artificial Intelligence or AI. What is the business value of AI on companies? Where do our experts see AI ten years down the line? Stay tuned!