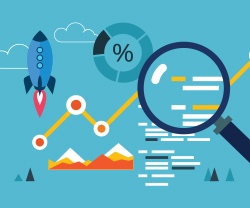 Digital has transformed the way we live, interact, behave, work, and possibly even the way we think. Every facet of our interactions is being reimagined, simplified, and personalized. Majority of organizations have realized that they cannot ignore this transformation. What has worked well to attract and retain customers so far may not be valid any more. So, how can you develop a customer relevant digital business when the entire premise of customer engagement and related business models is being turned upside-down and that too at the speed of thought?
At Nagarro, we believe that there are three key underlying factors that fuel this digital transformation.
Complex interaction journey: Customer journeys have become significantly complex. A customer can interact with you on your website, Facebook page, Twitter, email, or any third-party e-commerce channel in addition to face-to-face channels, contact centers, and other conventional mediums. Due to this current digital wave, every customer now goes through minimum three channels before making the final purchase. Even on B2B channels, almost 50% buyers access approximately eight digital content pieces before initiating a sales call.
Thereby, it has become critical to provide a unified experience and track a customer's journey through such interactions made across digital and non-digital channels.
Proliferation of tools and technologies: The volume and pace of technology and device innovation are already unprecedented. The importance of a technology is not solely a function itself, but its significance lies in what it empowers people to do and how it alters the human experience. Greater options and greater access simply mean that media, devices, and platforms continue to be democratized and influence more people in more ways. For example, wearable technology has revolutionized the healthcare and life-sciences industry.
Deluge of digital data: Paradoxically, the most important asset created by this digital landscape is a by-product of itself, i.e., data—structured, unstructured, & streaming. The availability of a large gold mine of customer behavior data, which can be harnessed to understand the customer's needs, preferences, behavior and expectations better. It is enabling digital leaders to bridge the gap between customer expectations and our ability to engage with them in a contextual and meaningful way.
Customer digital transformation through the eyes of Nagarro
Being digital is not only about being technology-driven. Based on their industry experiences, digital leaders need to embrace the changing customer and digital realities. They should think and re-think how to be relevant to their current and potential customers, from creating new experiences and service models to transforming business models.
At Nagarro, as we interact and work with CIOs to CMOs and industry leaders to young start-ups; we have come to believe that customer digital transformation of any company in any industry is driven by achieving digital maturity in the following three key dimensions:
Engagement through delightful omni-channel experiences: Customers today navigate seamlessly across different digital mediums. They expect their brand experience to be the same as well. The ability to meet that expectation of a unified, consistent, and engaging experience across different channels is what makes every customer stay with your brand.
Delivering personalized experience to everyone, everywhere: The ability to dynamically curate seamless customer experiences across multiple channels is a core capability which differentiates digital leaders from laggards.
Optimizing digital marketing strategy and ROI via data-driven insights: Digital insights are key to improving performance and ROI. Today, value-driven analytics plays a critical role across the marketing lifecycle, from strategic planning to executional effectiveness. The ability to measure the effectiveness of every marketing dollar spent and to optimize digital marketing tactics enable an organization to not only be effective in customer engagement but also be responsive and agile to changing customer expectations.
To conclude, we can say that business success today requires a customer-focused digital transformation. It starts with prioritizing a superior and relevant customer experience and aligning the organization, processes, and technology to power it. Every organization has its unique digital frontier, and hence its transformation journey must also be unique.
Write to us at info@nagarro.com to know how we can personalize your digital transformation journey.