Companies that embrace diversity and inclusion in all aspects of their business statistically outperform their peers.
- Josh Bersin, renowned industry analyst and HR thought leader
A diverse and inclusive workplace lives and breathes a culture of equality. It encourages individuality, and enables all employees –irrespective of their gender, ethnicity, disabilities, religion, or sexual orientation – to deliver their best in a collaborative and respectful environment. Because such organizations have no biases, they attract a rich talent pool, and are better placed to succeed in a digital, global world.

We recently interacted with Mukund Nair, HR Director - People Enablement, who threw more light on Nagarro's initiatives for diversity and inclusion.
[Sonam Nagpal] Hi Mukund! How serious is Nagarro about inclusion and diversity?
[Mukund Nair] Very! We are committed to increasing diversity and continuing to sustain an inclusive environment. As part of this vision, we are always exploring all possible opportunities, including specific hiring drives to help us meet this objective. We have had success through women-focused hiring drives across different university campuses, hiring differently abled colleagues for a multitude of positions as well as both training and offering opportunities to colleagues who have an autistic background.
That's great! Do you face any challenges as well? How do you overcome them?
While we want to be carrying out many more such initiatives, we are sometimes restricted by the availability of trained talent which we can quickly incorporate within the organization.
Tying up with organizations who are focused on supporting the differently abled in their employment quest has been successful for us and we intend to leverage this route more. In certain cases, we have taken the responsibility to train talent and since the past few years, been running a successful program to train people with autism to take on challenging software testing roles.
What do you feel are the advantages of having such diversity and inclusivity?
The world is a much better place when there is respect for each other's opinions and an equal opportunity for all, so there is no reason why the same wouldn't hold true for an enterprise too!
One of Nagarro's core values is Caring. This makes us strive to provide a completely inclusive environment in which each Nagarrian feels they have all the means available to maximize their potential. In turn, they are encouraged to be empathetic to everyone's needs and be open to accept diverse opinions.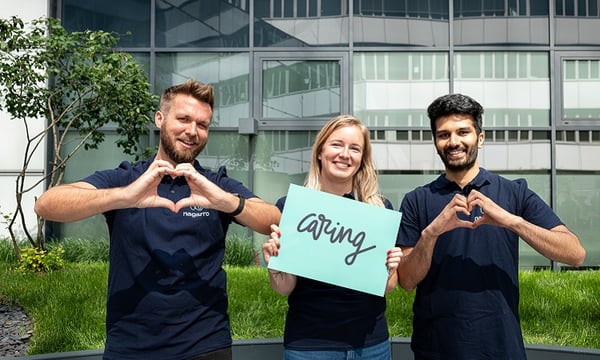 "Our Caring core value makes us strive to provide a completely inclusive environment."
We believe an organization that includes different perspectives, experiences, backgrounds, and orientation is far better able to cope with the changing needs of both today and tomorrow. Our diverse views help us converge towards better decisions, thus driving a high-performance culture and significantly contributing to Nagarro's success.
So how do you map the policy of 'diversity and inclusivity' to the vision of the company?
Caring and global are two of our core values that resonate very closely with Nagarro's diversity and inclusivity roadmap. The reason these values are intrinsic to our vision is because we feel that we will be able to build truly world class solutions for our clients, only if we are able to empathize with their needs and use the power of diverse opinions within Nagarro to present to them more holistic solutions. In addition, a diverse and global workforce increases our available talent pool as well as enriches the overall quality of interactions for our colleagues.
Coming to gender biases, how do you ensure gender neutrality and equality across different aspects in the workplace?
Ensuring these important aspects requires a multi-pronged approach using programs and messaging to ensure it stands the test of time. We have devised specific programs like 'Glass Window' (a pun on 'glass ceiling'), an initiative where Nagarro consciously works towards the goal that each leadership group has at least one-third women representation.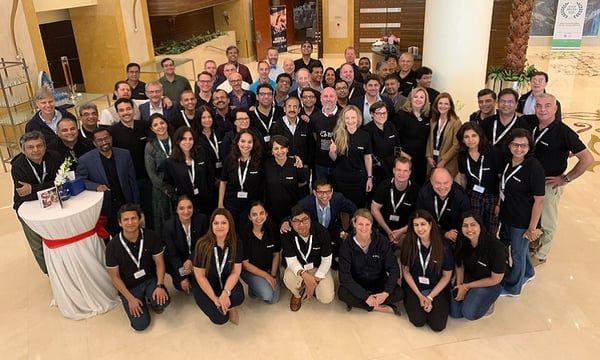 "Our Glass Window Program has been a great boost in building strong women leaders and giving them the opportunities to succeed at an accelerated pace."
The main aim of this Glass Window program is to shatter the glass ceiling, and hopefully help up-and-coming eager young women along the way. We started this with the senior management team and nominated our promising women leaders to be part of the group who get to participate in all conclaves, discussions and task forces as well as have access to all data and communication exchanged within this group.
This concept has been further extended to all our leadership forums and it has been a great boost in building strong women leaders and giving them the opportunities to succeed at an accelerated pace. We believe that the concept of "reservation for access'', rather than ''reservation for position'', helps ensure there is no belittling of their successes. For us, as an organization, it has been extremely beneficial as the women leaders have proved to bring in flavors of multiple ideas and perspectives to the table and act as an inspiration to all other upcoming leaders.
Our Gurgaon office has a day-care facility to help support working parents. We regularly conduct internal salary benchmarking to ensure there are no gender-based pay gaps and run various programs which help re-integrate women back into Nagarro post maternity or a sabbatical.
We believe in providing a high degree of flexibility for colleagues to work from home so that they can balance their personal needs along with professional ones. Based on a suggestion by one of our employees, we have started transcribing all our townhall videos so that anybody with hearing impairments does not miss out on an important announcement.
And how important is it to have a healthy mix of youth and experience in your hires?
I feel a healthy mix of youth and experience is not really a percentage mix, but creation of an environment which is truly non-hierarchical. An environment in which, what matters is your opinion and not how old you are or what your designation is. We feel we have been able to successfully create this environment within Nagarro and hence we tend attract people of all age groups who love working in such an egalitarian setup.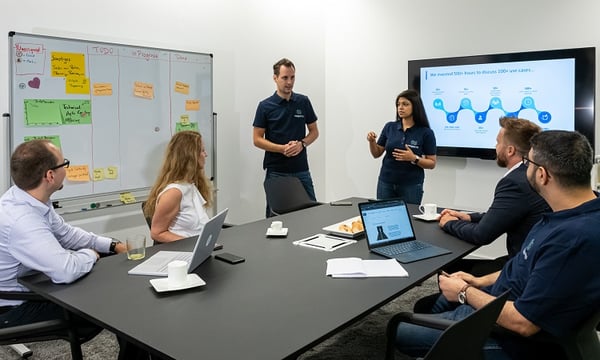 "In a non-hierarchical environment, what matters is your opinion and not how old you are or what your designation is."
These are some great initiatives that will definitely help others starting on this path! Any ending thoughts?
A truly diverse and inclusive environment is an intrinsic part of our culture and we intend to continue our initiatives as well as start many more new programs to ensure that diversity and inclusion remains a key part of our vision.
One last point I want to add – there are centuries-old stereotypes as well as inherent biases that we are fighting against. We know we are not perfect today, but with this being such a key initiative for us, at Nagarro, we will always be relentless in our pursuit for perfection.
Thank you so much Mukund, for your valuable insights! It was great talking to you!