The industrial and manufacturing sector is undergoing an incremental transformation driven by six global factors: growth generation, productivity enhancement, reducing wastages, increasing safety, improving stakeholder experience, and accelerating product customization. Industry 4.0, digitalization, and resilience are key enablers for accomplishing these goals. As a part of this transformation, industrial manufacturers increasingly offer various digital services to complement their innovative products and equipment. Often the impact of these digital solutions and services extends beyond the boundaries of a single organization and creates an impact across the entire value chain.
Victaulic, a global leader in pipe joining systems, was founded in 1919 and has been at the forefront of enabling product innovation with more than 2000+ patents. This spirit of innovation is now extending to digital solutions with the latest Victaulic SpoolTracker application. This application helps track and trace spools across the value chain, ensuring higher transparency, cross-team collaboration and fostering future process improvement.
The Victaulic SpoolTracker App bridges the communication gap between the fabrication shop and onsite installation.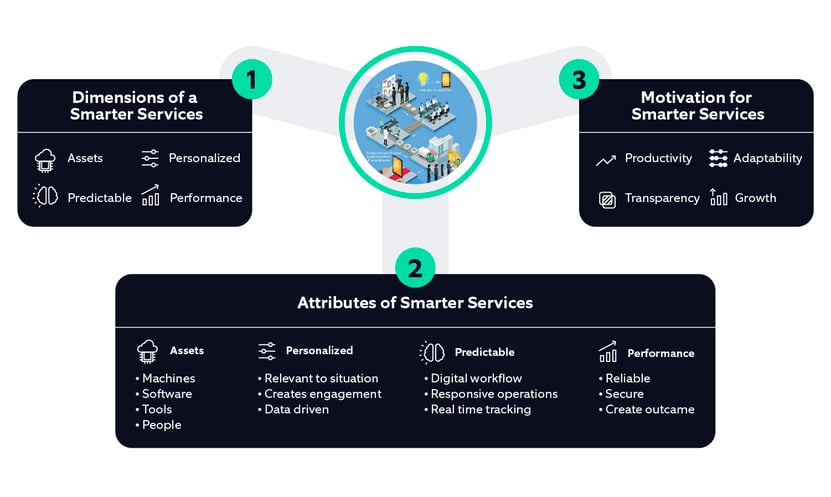 Digital innovation in spool tracking
Victaulic products are used in some of the world's most demanding industries, including oil, gas, and chemical, mining, power generation, wastewater treatment, and military and marine systems, as well as commercial building and fire protection applications. The construction job sites where these products are installed can be in urban, rural, or remote areas worldwide. From the time the valves and fittings are manufactured to shipping and installation at the client site, real-time tracking of spools can help manage costs and demonstrate the complete value proposition of these products. Therefore, Victaulic wanted to ensure consistent tracking of the parts across the entire supply chain to provide real-time visibility on the status of the parts and generate insights for future process improvements and value-added services.
Victaulic choose Nagarro as their technology partner for co-developing the transformative SpoolTracker application.
The project began with an ideation workshop that helped assess the existing processes and create a roadmap of desired application functionalities. The spool journey starts from the shopfloor and goes through manufacturing stages like cutting, grooving, assembly, loading on the truck, unloading at the job site and installation. During the initial ideation, the team understood the personas of various stakeholders and identified their needs. This helped set the foundation for the application's design and development.
Since a diverse group of contractors at the job site would need to access the application and Victaulic could not add everyone's credentials to the system, a concept of a unique project code was created to provide application access while ensuring data privacy. The digital journey of spools was conceptualized by taking cognizance of user and system needs, and the user experience was designed to be seamless, intelligent, and intuitive.
Similarly, the project team evaluated multiple technologies for tracking and tracing spools, including GPS-enabled real-time tracking, RFID-based tracking, and bar codes. Finally, QR code was chosen for tracking and tracing spools. The application was developed using a mobile-first approach to ensure anytime-anywhere access. A hybrid platform, ReactNative, was used to guarantee compatibility across multiple mobile platforms, such as Android and iOS. The overall application architecture was kept lightweight to ensure high performance.
The Victaulic SpoolTracker application supports multiple functionalities such as:
User authentication
Scan through stage
Ability to scan and save status in offline mode
Add notes and photo
Product form submission
Location awareness via GP
Auto sync up
Advanced search
Compatible with any Revit Project
The SpoolTracker application was developed in less than 12 weeks. Throughout the project, the joint Nagarro and Victaulic teams followed agile development practices, including daily scrum and product backlog creation.
The newly launched SpoolTracker application has successfully achieved its goals by ensuring:
Clear visibility of spool location across the value chain, from cutting to assembly to installation
Enhanced collaboration among all stakeholders in the value chain
Provide data-driven insights on various process steps to help improve the process efficiency
"We are very excited about launching "Victaulic SpoolTracker," which bridges the communication gap between the fabrication shop and onsite installation. It features easy tracking and reporting on fab spool task status utilizing unique QR codes and a centralized database. It integrates automatically with Victaulic Tools for Revit ™, optimizing the entire project lifecycle – saving users time and money," said Andy Y.Kim, director, Virtual design & construction at Victaulic.
This application will continue to evolve in the future, and Victaulic is refining new requirements and setting new goals for the SpoolTracker application.