The global pandemic has made radically accelerated digitization even more important. Cloud based applications and remote collaboration are a necessity today. The decisions that companies take in the next six months will determine their long-term success in the post-COVID world. In these times, an entrepreneurial approach can make all the difference. Let us look for some insights on the 'New Enterprise' and into areas that can put your business in a stronger position for the 'new normal'.


Cloud and data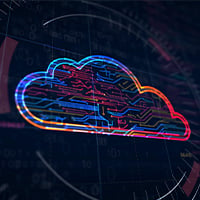 If I were to say 'Cloud and data are crucial components of the new enterprise', you might think, "C'mon, what's new about that?"

But, would it be different, if I said that the new enterprise I am thinking of, is a cloud-only enterprise? How 'regular' is that?

At Nagarro, we have seen just how many companies try to establish a 'cloud-first strategy'. But after analyzing the evaluation criteria, we found that 90% of such cases lead to the decision for a local infrastructure.
Cloud infrastructure adds the typical advantages of speed, flexibility, and scalability while also being a catalyst for innovation and new technologies. A cloud-only strategy helps you leverage the full potential of cloud services across its entire value chain.
When it comes to cloud services, I've heard this quite often: "Oh no, this won't work because of GDPR & security issues." Many companies can feel like this and are often ill-advised. They lack experience with cloud services and the legal framework. Further, they seldom have well-trained and qualified staff to arrive at a decision.
The next question I hear from my clients is: "Will a cloud-only strategy solve the existing IT infrastructure challenges?" No, absolutely not! And why not? Because in every company, there are one or two departments that keep their hardware stored under desks and run some applications that help in daily business. The hardware is usually not managed at all. In some cases, they even run applications that make data publicly accessible.
Now, if you think that a cloud-only strategy is a solution to this well-known challenge, I will have to disappoint you.
The hardware is likely to disappear, but with self-service (which is inherent in the cloud services), we see a huge change in how business departments use IT. Business departments enroll Software-as-a-Service solutions directly, even without the involvement of the IT department. As an IT person, count yourself lucky, if you happen to notice this payable service, by any chance.
Let's talk about data now. Have you heard of the buzzword 'data-driven company'? I'm pretty sure that most companies know where to find their customer data and how to access it. But what about the internal data (generated by the company every day)? In many cases, we see in our consulting activities huge data silos, which are not interchanging properly.
Let us compare the data and software architecture of your company. Building an enterprise architecture is critical, and almost every company has already done this exercise.
Why not do the same for your data? It is helpful to know what applications you run as an enterprise and where to find them, but nowadays, it is even more important to know who is the master of which data set and how to get the best out of all the data. This won't be possible if the data is stored in separate silos, possibly with multiple redundancies.
To move towards a 'data-driven enterprise', an important step is to improve the value of data to your business. Having a single point of access to all data increases visibility for each employee and helps expedite business decisions and alignment across the company.


The new workforce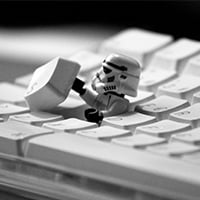 The new workers are coming up, and they have special needs that we, as employers, want to meet. How can you ensure that well-trained and committed people join you? How do young people influence a company's strategy?

We all know the buzzword "war for talent". A major change is now happening in the labor market, as a new generation (Generation Z) is entering the workforce. I am a part of Generation Y, the ones who adapted early to IT but had not grown up with it. When I got my first phone (cell phone, not a smartphone), at the age of about 13 or 14 years, nobody could even think of mobile internet. The only available functions were a) calling and b) texting on a 2 line-display.
Folks from Generation Z, the 'digital natives', are growing up with smartphones. This generation is adept at using technology and accessing data anytime, anywhere, and from any device.
They are strongly committed to solving complex problems and want the freedom to take care of their private lives. As an organization, we must support this new generation to become a powerful workforce.
Probably one of the most challenging tasks that companies have had to tackle in the last 3 months (due to the Coronavirus crisis) has been to ensure remote collaboration and to digitalize the essential processes.
We are used to working in distributed teams now, and it is time to make these solutions a sustainable part of every organization. The lockdown was a good indicator of how far we have come on our journey towards a digitized office. I'm pretty sure that almost all of you do have an internal process in mind that still requires paper and pencil, don't you?
In summary, it is not just a matter of acquiring some tools, rolling them out, and adapting to the way of working! It is more about working on the processes and giving guidance so that each member of this new workforce can grow as an individual, together with the company and its business.


Enterprise agility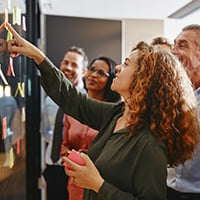 I'm sure that most companies have several technical teams or development teams or even product teams that work in agile mode. But is that enough in terms of true enterprise agility?

No, not at all! Frustration grows when agile teams bump into massive walls in an organization where only a few departments work in agile mode.
So, what does it mean to make a company agile? Does it mean that every business department should introduce scrum ceremonies now? No, of course not. But it does make sense to acquaint your business departments with the four modern agile principles and align them accordingly. This will help your company adapt to the constantly changing business environment.
In an agile enterprise, one can make mistakes and learn from them. This establishes a corporate culture where employees feel secure and valued. It certainly adds to more creativity and speed in dealing with innovations or new technologies.


An adaptive, customer-centric organization
I have just described the three main areas – Cloud & data, the new workforce, and enterprise agility – to transform into an adaptive, customer-centric enterprise.
Why adaptive and customer-centric? Well, ultimately, it is the client and the market that drive business. It does not matter how well-equipped we are with processes and tools, dedicated employees, and strong feedback culture, in the end, we deliver services to our customers.
The customer is at the center of our efforts. We are here to meet our clients' needs and help them focus on their core business by providing useful products and smarter services. We are proud of our long and strong relationships with our clients.
This certainly means adapting quickly to market conditions and customer requirements. But does it also mean that we have to follow every single trend in the market? No, not at all. It is the new enterprise's decision which trend to follow, and which trend is better to be left aside.


Smarter services & products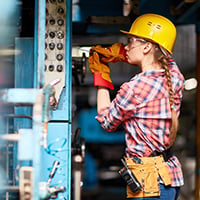 If the new enterprise picks up the right trends, it can create new, smarter services and products. This brings about increased productivity, personalization, better customer engagement, and newer service revenue streams.

You may be wondering about why the 'smarter' in 'Smarter Services' (and not just 'smart')? Well, that's because these services and products are based on new technologies that help generate more data and give new insights. With more data and insights, it is possible to strengthen customer relationships, build more trust in your services and products and provide the added advantage to stay ahead of your competitors in the market.






The portrait of 'The New Enterprise'
I pondered how I would like to portray the new enterprise – an agile, client-centric company that adapts quickly to the market. And I could not find a better image than that of a tree. It describes the story perfectly. Like a tree, this new enterprise also needs strong roots and healthy soil to grow and bear fruits.
It is all about us; it is we – all employees - who strengthen the values and care for colleagues and customers.
We are like the soil on which trees grow (or, as in our case, on which the new company will grow).
Much like a tree, with its widely spread crown, protects everyone against rain, similarly, a healthy, well-grown company can survive any crisis such as the one we are experiencing now.