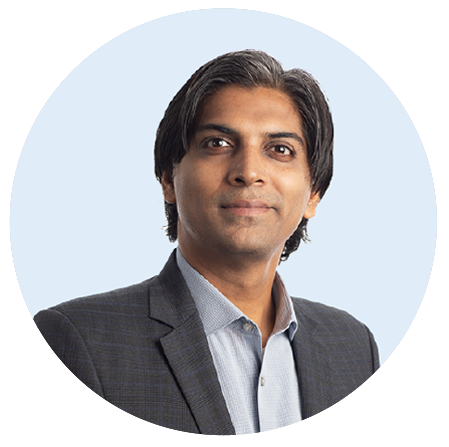 It is becoming critical to increase emotional proximity between team members to battle the effects of Social Distancing and 'Work From Home' (WFH) isolation.
Over a third of the world's population is under mandatory or recommended self-isolation. Social distancing is the new normal. Restaurants are closed, people aren't mingling in bars, no movies, no sports, no visits to the park, no concerts, no running into your co-workers at the water cooler or in the hallway or in a meeting room – human beings are alone.
Amidst all this, a few of us are able to work remotely and collaborate with our teammates using any number of platforms available to us. Remote communication and collaboration platforms are ubiquitous in the tech industry and were being employed even when we weren't isolated the way we are now. The difference now is that we need to step up the use of these and other tools to more than just collaborate. We need to use these to socialize and ensure that we don't feel isolated.
When WFH is decreasing physical proximity, we need to work harder to increase emotional proximity with each other. Compounding the loneliness that most of us are feeling are the anxiety and uncertainty resulting from the double-whammy of a pandemic, that we still don't understand, and the economic downturn, that the world is descending into. We need each other more than ever. We need to increase social cohesion despite social distancing.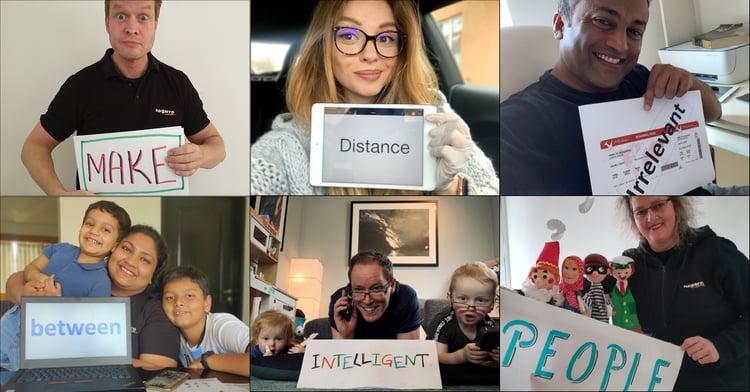 Our mission statement has never been more relevant than now!
The need for unplanned, non-work-related conversations
At Nagarro, all our colleagues have been working proactively to address this topic, and I wanted to share some of our more successful experiments (as measured by how many Nagarrians have asked something to be repeated or how many different teams have adopted the experiment).
Come-as-you-are meetings

: many of our teams are doing weekly meetups on Zoom/Teams where team members just show up with minimal rules – no work discussion and keep your video on. Just show up, have a good time, do something fun together (we've had wine tastings, drinking parties, lunches and dinners, virtual coffees, music and dance sessions, and more).

Create a virtual safe space

: create channels and opportunities meant for fun, sharing anxieties, sharing jokes. Encourage people to turn on video regardless of how they are dressed or whether they have shaved or managed their hair. Avoid judgment of messy rooms or desks that show up in shared videos. Welcome kids walking into a video call. Use emojis in emails and chat.

Create opportunities to know each other more

: consciously spend more time learning about your co-workers, they will appreciate it. You can make many more one-on-one meetings happen (tools like IceBreaker or Personal Maps are great for this). Connect with your colleagues on social media channels; participate. Another great idea is to come together through shared hobbies on video channels – book clubs, virtual boardgames, music creation together. Ask about each other's well-being more (a lot of people are likely very anxious, and a genuine and empathetic how-are-you goes a long way).

Make ad-hoc conversation happen

: unplanned conversations are always fun. Send out an ad-hoc Zoom meeting link on a Slack Channel or use the "Meet Now" feature in Microsoft Teams. Heck go ahead and ask your colleagues to add you on Houseparty or something similar and spend any free time that you may have hanging out to see who shows up (though, please be aware of security concerns surrounding the use of Houseparty at this time).

HR teams have an added responsibility

:

our people engagement team has been in hyper-drive: releasing music videos, running remote working contests, getting folks engaged in sharing their remote work situation, arranging virtual beer-drinking sessions, and providing daily support and guidance regarding the pandemic.

The need for seeding these experiments and evangelization

: it is important that leadership gets involved in such experiments and all experiments are shared with the rest of the organization. We have a great culture of over-sharing using Yammer and that goes a long way in everyone realizing that we are all in the same boat.
These are just some examples. I am sure there are many more brilliant ideas out there and there is a lot more that can be done. What is important is that organizations are making the effort and empowering everyone that works for them to make this happen.
It is important to recognize the needs for increasing team intimacy during this time of social isolation. What is your organization doing about this?