As globalization gained popularity in the 90s, international business travel became imminent for maintaining business networks and relationships. Today, about 12% of the total air travel comes from business travel, and it contributes to 60% of the revenue and 75% of the profits. Expectedly, business travel is a revered category for the travel industry. But the gains come at a cost; studies suggest that business class seats on airplanes contribute five times more carbon emissions than standard seats. Emissions from business travel are not limited to just Airmiles. Associated activities such as hotel bookings and local commute also contribute substantially to the emissions.
With an increased focus on organizational carbon footprints over the past few years, businesses have drawn plans to cut down business travel. The pandemic proved monumental in pushing the adoption of sustainable business travel practices. In 2020, all the travel stopped due to the pandemic. Meetings went online, and office work was no longer an option. A little uneasy initially, online meetings and conferences eventually became "normal." They were more inclusive and working professionals saved time and cost spent on travel/commute. The most significant unconsidered positive was that they were more environmentally friendly. Consequently, climate organizations and environmentalists worldwide rallied behind cuts in business travel for the wellbeing of the planet.
As a global organization spread across 26 countries, our senior leaders travel thousands of miles across national and international borders to close deals, train teams, and open new offices every year. We were intrigued and elated that the pandemic forced to cut to business travel had been a blessing in disguise. But as they say, the proof of the pudding is in the taste. We ran a few numbers to support the hypothesis. We found out that the total number of trips taken by our senior leadership saw a decline of 95% between 2019 and 2021. How did we measure this? We began collecting the data for business travel for our senior management before the pandemic in 2019. Between January to September 2019, our senior leadership crossed 960005 miles of air travel. This included both domestic and international travel. In the year 2021, for the same period January-September, the corresponding Airmiles were 44038. Since our senior leadership pool grew by 50%, we also looked at the per capita travel for both years. The per capita Airmiles for the senior leaders saw a drop of 96% and went down from 19200 to 587 miles.
Carbon emissions per passenger per air mile vary depending on the type of aircraft, its fuel efficiency, total flight distance, and the number of passengers within a flight. Considering only the trips taken between Delhi and Newark, we saw a decrease of 83% in carbon emissions. It isn't just us. Other organizations also witnessed the impact of reduced business travel on the environment. A Mckinsey report suggests that "business travelers that contributed to one-fifth of business travel spending in 2019 present an enticing opportunity for corporations to permanently slash their corporate-travel budgets." A study by an international non-profit organization Climate Group, eighty-nine percent of sustainability professionals believe that their company's international trips will significantly come down in the next two to three years pre-COVID-19 levels."
Another study done by the organization in 2020 estimates a 40% decline in international business travel. If this trend repeats across all industries, the reduced international flights alone will cut 28 million tons of CO₂ a year. The positive impact of remote working on the environment goes beyond international and air travel. According to the Environment Protection Agency, USA, driving to and from work accounts for the largest share of greenhouse gas emissions in the US at 28%. A reduction in commute means a substantial reduction in emissions. The US energy information administration predicts 2020 saw a 7.5% reduction in carbon dioxide emissions due to people driving less. The pandemic's shift towards remote work more than doubled US emissions reduction.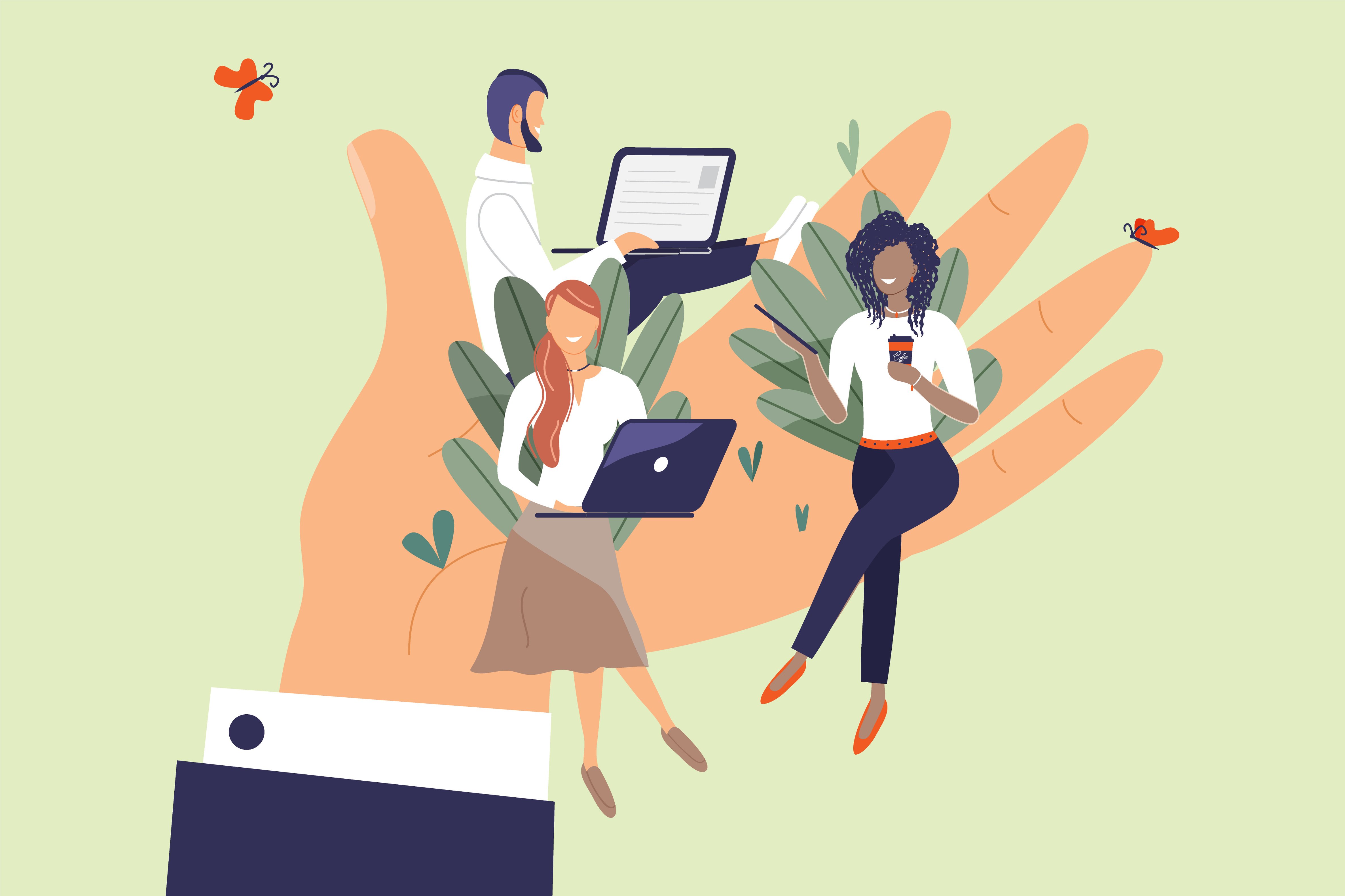 Similar decreases in emissions were seen across countries. When the lockdown began, BreatheLondon data showed that emissions reduced by 25% during the regular morning commute and 34% during the evening commute. Unsurprisingly, people in London have campaigned to keep remote work running. The study further suggested that working from home could cut 11 billion car miles per year, corresponding to an astounding 3.3 million tons cut in carbon emissions in London alone. At Nagarro, we are a team of 10,000+ people, and even if only half of them drove to work before the pandemic, we have together cut down on significant carbon emissions in the last year and a half.
We hope to keep cutting out emissions in the coming years. Neeraj Chibba, managing director at Nagarro, says, "With our customers and our colleagues adjusting nicely to the new way of working. And given that the collaboration tools such as Teams with increasingly powerful features are facilitating this transition, we do not expect our travel to go back to the pre-COVID times." He adds that together, we delivered complex projects seamlessly during the last about 1.5 years as a company. Nagarro was one of the first companies to have its listing ceremony virtually in December 2020. We believe our productivity has increased due to this shift to the 'Work from Anywhere' model. It has made our resolve to not change how we work stronger, and our customers continue to support us in this initiative. We envisage the volume of our travel in the future to be lesser, travel itself to be of shorter duration and with a sharper focus on achieving pre-defined objectives.
Even though it won't be possible to eliminate business travel and office commute, we plan to keep it to the minimum possible levels with 'Work from Anywhere.' With no impact on organizational efficiency and productivity, we have embraced remote work as a way of life. We identify with the concept of Work from Anywhere that doesn't just help us save the environment with lower carbon emissions and footprint; it also gives our people the freedom to work from wherever they want. It lets us care about our people and the environment all the same time.