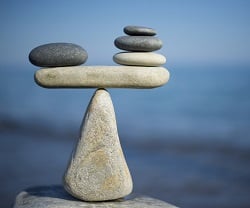 Standards are set of published documents used as a measure or a model in relative evaluation. These are applied to build particulars and methodology intended for predictable outcomes to guarantee the dependability of the materials, items, strategies as well as administrations that professionals use every day. Standards address different issues and aren't bound by different conventions that encourage item versatility, acknowledgment, similarity, and interoperability.
Why do we need standards?
Standards function like building blocks for item advancement as these are demonstrated after conventions that can be easily received and comprehended. Standards enable us to compare product offerings and know about their weaknesses. In the meantime, they allow us the extension to accommodate to the limitations as well. As standards are received and connected in numerous business sectors, likewise they fuel a worldwide exchange.
Different forms of standards:
Quality management to work more effectively and reduce product failures
Environmental management to decrease ecological effects, diminish squander and improve sustainability.
Health and security management to alleviate chances of danger at workplace.
IT security management to keep sensitive data secure.
Energy management to optimize energy consumption.
Food safety to sustain and prevent from being defiled.
Accessibility management to make structures available to disabled clients.
Business Benefits
Standards give a platform to both IT experts and specialists (including administration and clients/customers) towards the development of the organization. Following are a few advantages:
1. Business alignment with IT: Allows IT to go about as a specialist co-op and turn into a center and a pivotal aspect of the business.
2. Systems integration: Ensures compatibility with third-party project management systems to enhance work processes, improve coordination and perceivability among diverse groups within the organization.
3. Reliability: Monitors incident and problem management processes with the framework-enabled businesses. Issue administration includes activities such as auditing, underlying driver examination, and issue resolution to help reduce future episodes from recurring.
4. Quality of service: Incorporates business relationship and service-level management processes that give insight into customer experience, and to identify the client expectations by guaranteeing that IT services are easily accessible.
5. Change management: Provides an agile environment that gives businesses the ability to respond to changing requirements quickly and without disruption to services, thereby enabling an environment of continuous improvement.
6. Transparent costs: Ensures transparency in terms of cost in a service-oriented model, where expenses can add up quick, much to a customer's dismay. Through defined standards, you can keep check on the costs accurately and optimize expenses.
7. Business agility: Empowers organizations with pre-characterized procedures and best practices to respond with agility to the rapid innovations, centered around development, cutting-edge technologies, and customer satisfaction.
Limitations of implementing standards
Nothing can give you a hundred percent result when we talk about business improvement or managing costs and generating value from it, since there's always a scope of improvement. Sticking to standards too comes with some drawbacks:
1. Slow Returns: Minimal short-run benefits are gradual and can be a demotivating factor for the business. Returns from implementing standards are generated at a higher rate initially but gradually they lower down to a saturation point. To avoid this:
Gather regular feedback and make necessary improvements and adjustments.
Implement a phased approach i.e. quick-wins that generate savings for long-term process implementation.
2. Time consuming: Execution is tedious and time-consuming as the total design and the stream of the organization need to change. The process can be driven from the top or from the bottom of the organization. Any top-down policy for implementing standards means that policies are pushed down from the top of the company. The advantage of a top-down approach is that it ensures that the policy is aligned with the company strategy. On the down side, it's a time-consuming process that requires time to implement. The second approach is bottom-up implementation policy. Relatively faster, the bottom-up approach addresses the operational concerns of employees because it starts with their inputs and concerns, hence standards are built on calculated risks.
3. Trained professionals: Implementation of defined standards requires experts or a board to adjust the structure and get acquainted with it. This can be achieved with the help of external vendors specialized in advisory to organizations and vendors who can assist with quick implementations.
4. Disruptive changes: Forced implementation in the organization may result in a negative impact on the everyday operations in the organization. To avoid this, prepare for change implementation with a systematic approach of a thorough process to recognize and mitigate risks throughout the life cycle of the change. This should be coupled with transparency, which is the key to success and stakeholder engagement.
5. Short-term returns: There are no profits in a here-and-now premise, and there is a need of maintained endeavors, i.e., to accomplish the outcomes in the long haul. One needs to weigh returns carefully with regard to returns. It shouldn't be just seen as ROI, but how it impacts the organization if not implemented. For example, in today's world, cyber security and ROI are critical aspects that no CIO/CSO can ignore.