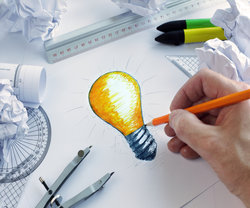 With headlines like "Apple under Tim Cook: A nicer company, but a better one?", some people are questioning why 5 years into his tenure Apple has not delivered a breakthrough product. Such is the harsh reality for product companies whose business models are predicated on year-on-year growth.
As a result, they are seeking to meet the challenge through product innovation. Profit from the Core: Growth Strategy in an Era of Turbulence a book by Chris Zook and James Allen casts some interesting light on the subject. There is a case study which addresses the history of the car rental business. The car rental business started with Avis, Hertz and National Car Rental serving the business traveler. Alamo entered the market some 20 years later targeting the leisure business, followed by Enterprise who targeted the people who wanted a rental vehicle while their personal cars were being repaired. All these businesses have subsequently consolidated through acquisition and do pretty much everything today. However, what is interesting in their initial years is that although they were all in the business of car rental, their respective infrastructures and operations were very different. Avis, Hertz and National Car Rental were sited at the top 100 airport locations. Alamo had low-cost locations away from primary airport locations and a salesforce concentrated on travel agents and influencers. Enterprise's salesforce concentrated on insurance companies and body shops.
When Metro Bank became the first new entrant in the UK in 2010, their locations looked very different from other high-street banks - walking into Metro Bank was like entering a hotel reception area. Today, my high street bank which had a "makeover" in 2016 looks more like a coffee shop, even equipped with a rather forlorn coffee machine in the corner.
What we can learn from this is that product companies really need to understand the core business that they are in, so that they can, in turn, develop innovative products, which are coherent with current operations. This can be achieved by exploring adjacent and new market segments. Based on such an approach, the solution is more about ownership, therefore it's not possible for a company to outsource innovation to a third party vendor, or even the innovation department. However, vendors can play an important part in defining their role as an innovation enabler, with empathy for the associated challenge.
Forget the "out-of-the-box" thinking and the opportunists who peddle these ideas, better understand the riches that are contained within the current operations and look for adjacent markets. As a vendor, we are playing our part as an enabler with one of our Austrian clients, who specializes in Tesla electric car rental.
As for the future, will major high street banks buy Starbucks in 2017?