IDG Content & Marketing Services
Sonia Sanghera (24), a student at KTH received both mentoring and valuable hands-on experience working in a global organization.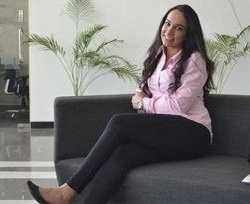 International IT consulting firm Nagarro specializes in custom software development and helps companies solve complex business problems that require high degree of innovation. Their working model is based on having their own special units at customer sites, with consultants situated both in India and locally in Sweden. Employees are expected to move between sites as the needs of the project dictate.
Working with KTH, Sweden's Royal Institute of Technology in Stockholm, Nagarro offers Swedish students the opportunity to know the company's working methods and develop the foundations for a career in the IT industry.
Graduation project at the India office
This collaboration enabled Sonia Sanghera, a student at KTH, to carry out her graduation project at a global level. It helped her gain real-world practical knowledge which she would have otherwise only experienced in theory.
"I was very interested in understanding the agile way of working, and my thinking focused on scalability of the agile model where people work over large physical distances," Sonia explains.
She was given the unique opportunity to spend six weeks at Nagarro's office in India to carry out research and write her graduation project. This enabled her to research on the topic in an ideal environment. "It really was like studying what goes on behind the scenes," she says.
She feels that the opportunity prepared her mentally for the challenges of working life, and that as a direct result of her experiences, she now has great faith in her ability to deal with any work that comes in her way however complex it may be. Today Sonia works as a management consultant at a Nordic company, where she helps organizations become mobile ready and enables them to turn into efficient agile enterprises – 'agility' being a Nagarro core value she picked up in the time she spent there.
"As a student, my stint with Nagarro built up my self-confidence, and I also have a more in-depth understanding of agile enterprises, especially in an international context," says Soni a.
Agility is the key in the rapidly changing IT landscape today
The modern age is marked by disruptive changes in the market where conventional IT strategies are unable to keep up. For organizations, the key is to become 'agile' by focusing on people rather than processes. Becoming 'agile' however is not only a mindset, but also a strategy. It is about IT organizations implementing changes on several different levels in the company – often all at the same time. And it is about collaborating with the best and the brightest around the world and creating a truly world-class global workforce.
Access to the global job market
Nagarro also worked with KTH on a course recently on 'ICT and sustainable development' which resulted in IT solutions aimed at making Delhi's environment better and reducing emissions. The students were supported in their work by mentors from Nagarro's office in India.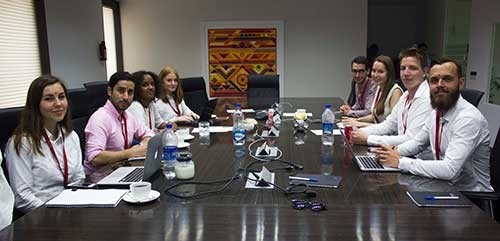 "Students had online meetings with their offshore mentors, drew up agendas, held open discussions and gave presentations using screen sharing. It was all in English so students could practice their language skills as well," says Sonia, who acted as the link between Nagarro and KTH.
The course is led by Anna Björklund, Associate Professor at KTH. "It's important that students have an insight into companies that could be their future employers. Otherwise there's a risk that they're kept in a sheltered bubble during their education. The fact that it's an International company is particularly good, as the more we can bring the wider world into KTH's activities, the better. It can only be a good thing if students feel they have access to a global job market," says Anna.

IDG Content & Marketing Services