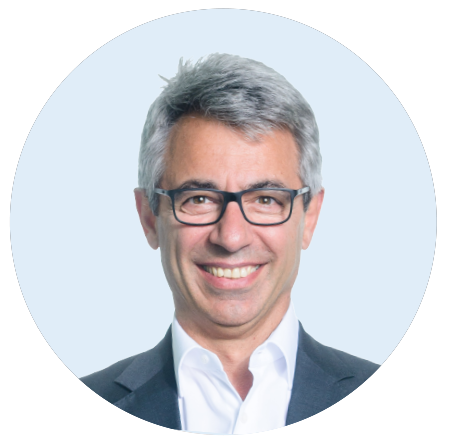 Businesses that manage to reinvent themselves have changed their offerings in accordance to current possibilities and have been victorious. Thanks to flexible cloud architectures, capacities remain fast and adaptable.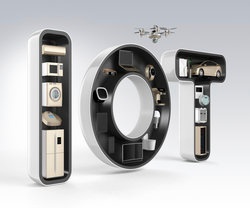 The legend of the auto-refilling refrigerator is an old and over-used example of how IT is supposed to change our lives and is still greeted with jeers. However, it actually is a great example of digitizatio n and the reinvention of business models, perfect processes and improved customer experience. The autonomous refrigerator has become a symbol for leaving the old economy behind and leaping into a new business reality.
By ordering a subscription for animal feed or toiletries on Amazon, one saves 15 percent. A Prime membership guarantees free delivery, a variety of movies and TV series and music. One can only guess what other all-inclusive features might be added to the service in the future. Who would have thought, back in 1995, that an online bookstore would offer such a variety of products? The keywords in this case are convenience, customer experience, as-a-service, and mobility. Combined with vision and re-imagined business strategies, we can adjust to new social and technological possibilities.
Even when e-commerce was still in its infancy, an automatically re-filling refrigerator was subject to a lot of controversy. The relevant patent was already registered in 2002, but 15 years later the concept still hasn't been realized. Hasn't it been ready for implementation for a while now? Not by a long-shot. Not only was the necessary technology lacking the necessary level of maturity, but the concept was not ready for integration. It was lacking the necessary interplay of devices, product identification, and logistics. However, most importantly, the market is still stuck in existing attitudes and behavioral patterns.
My children's 90s generation already has access to technology-based concepts that seemed futuristic only a few years ago. The impending explosive development of internet of things, and the resulting network of devices and living spaces, will allow the use of everyday services whose complexity remains invisible to the end user.
However, technology alone isn't enough. It is essential that people, both consumers and businesses, are open to new strategies. We have to be able to re-think concepts across the value-chain. We need to choose our business in accordance to technological opportunities – better sooner than later, because progress is unstoppable and merciless to boot. Or, we just sit and watch as a search engine builds cars, a bookstore develops into a retail giant and corporations worldwide enter the second phase of their cloud strategy as they perfect their craft and prepare for the fourth industrial revolution. In the meantime, the losers of tomorrow remain in their old mode of operation. They follow the all too well-known "let's see how it goes"-principle and smile at the idea of a refrigerator making orders.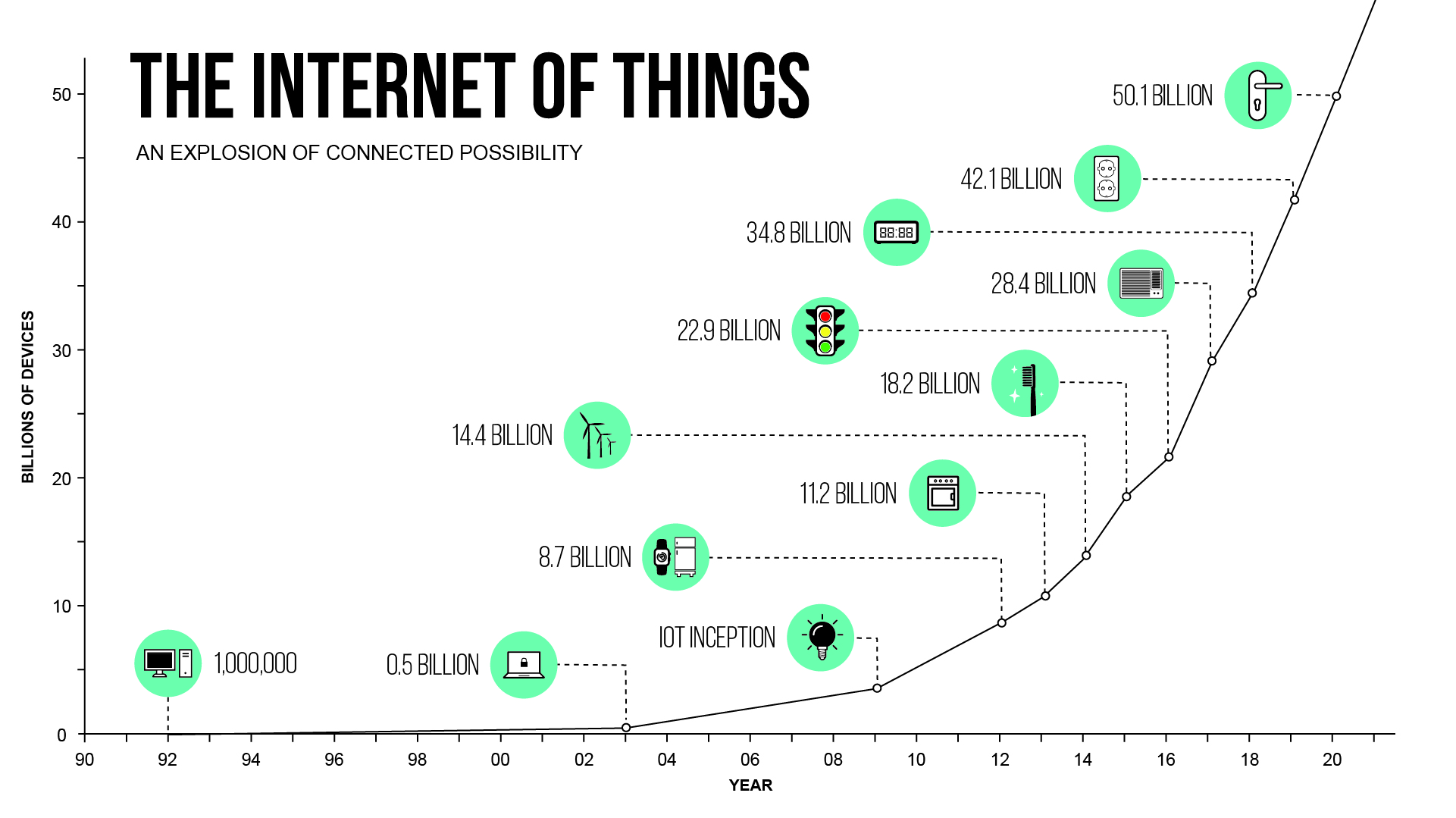 The Internet of Things – infographic The Connectivist based on Cisco data
Many businesses that managed to reinvent themselves, and that have changed their offer in accordance to current possibilities, have been victorious. Others lost: Between 2003 and 2013, 70 percent of the Fortune 1000 companies were replaced by successful businesses. CxOs face the challenge of positioning themselves in time (in other words yesterday) in order to make use of the right mega trend.
Technology already offers itself as a solution platform. Thanks to flexible cloud architectures, capacities remain fast and adaptable. Agile software development in combination with the cloud provides countless possibilities for digital reinvention. While classic, stable IT was meant to keep the business running, new concepts are based on mobility, omni-channels, network intelligence, sensor technology, and fast response times.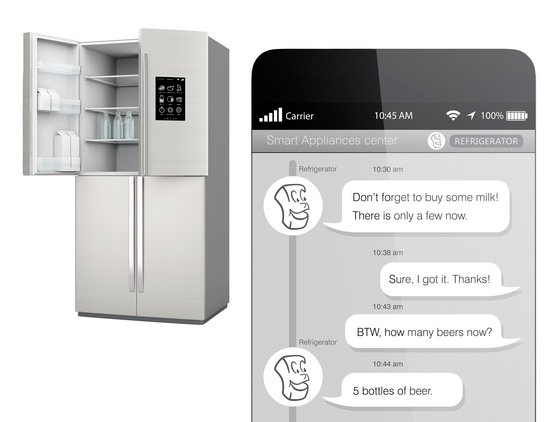 Besides, let's think the refrigerator concept through: A more affordable RFID technology allows for intelligent food packaging. Over my smartphone, my refrigerator - which is in constant communication with dealers of my choice over the internet -, suggests to buy the missing butter or to re-order the milk that has been out of date for five days. I confirm the purchase and the items are shortly delivered at an agreed time, to an agreed address.

What's utopian about that? I will be the first to buy that refrigerator.