"I've found that no matter what life throws at me, music softens the blow." - Bryce W. Anderson
Listening to your favorite music seems capable of pumping us up before an important moment, calming us down when we're upset, and just about anything in between. Singing along those favorite lines or playing that musical instrument rejuvenates & destresses.
Today, in NagarriansAtPlay, we bring Ankit Bhuttay, one of the fantastic musicians in Nagarro. He is a rapper; and a rockstar! Music is his food for the soul. He writes, composes, plays, sings, and is a member of two bands based in Delhi.
Hi Ankit, please tell us more about yourself.
Ankit: Hi everyone, my name is Ankit. I've been working with Nagarro for over four years now, and I'm a part of the user experience design team. I'm an avid musician, vinyl collector, and songwriter, apart from my design work.
Great, so from how long are you playing the music, and how did it all start?
Ankit: I've been playing for over 18 years now, drums and percussion being my primary instrument apart from bass and piano. The journey started back in school, where I learned "Tabla" for four years and got a knack for percussive instruments. As the years progressed, I got exposed to more musical genres and met musicians. Metal and Progressive rock are the newfound love. I moved on drums quickly and started learning off YouTube. After many live gigs and all these years, I still explore new genres and try playing more instruments to enhance my skills as a musician.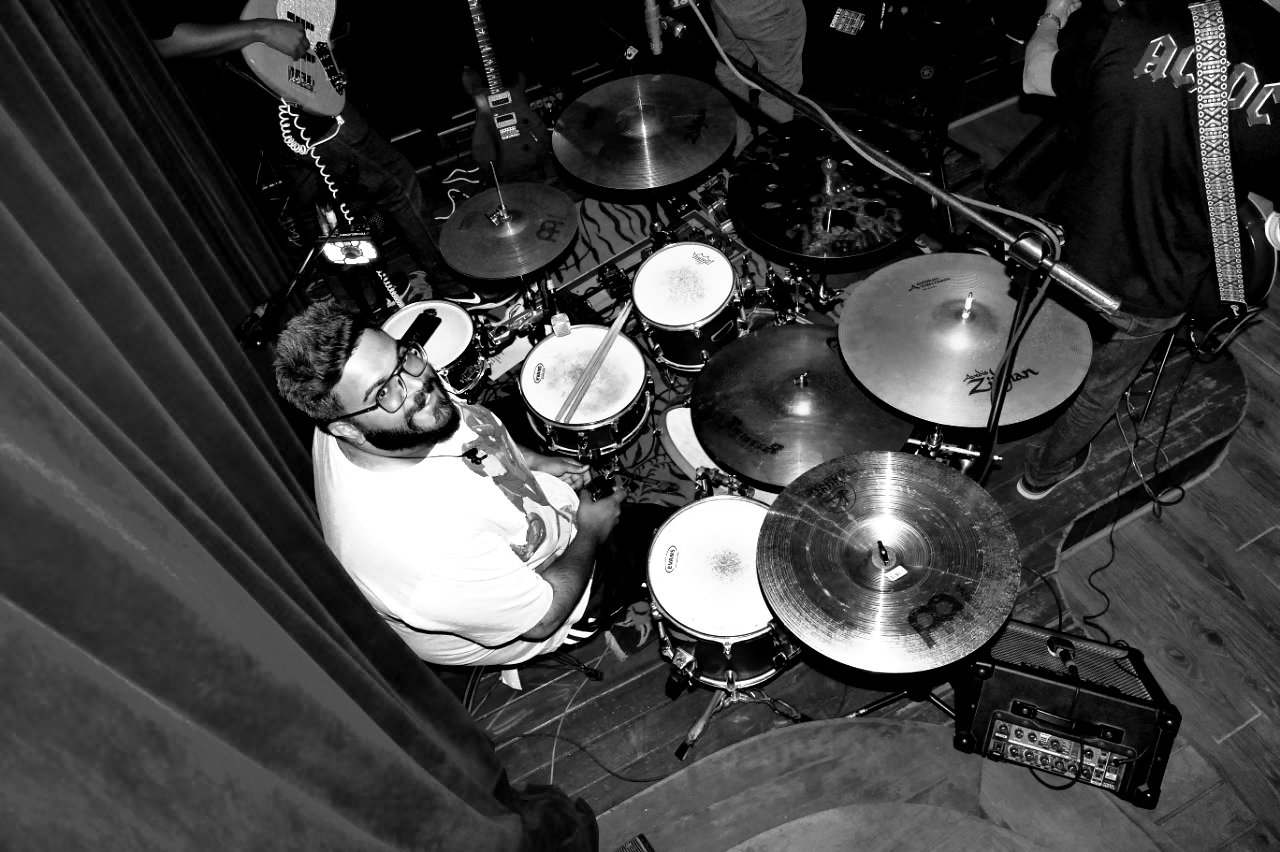 Ankit posing and playing the drums
That's wonderful. How do you manage to play music with a full-time job?
Ankit: One of the best things about working with Nagarro is getting an excellent work-life balance, and I put that leisure time to good use by practicing and listening to music. The other musicians I play with are also full-time working professionals. We all practice our parts on weekdays post-work hours and meet up in the studio on the weekends to make music. I have also composed and sung the Jalsa anthem; Jalsa is Nagarro's annual party in India.
How does your passion for music influence your professional work?
Ankit: When you work in a creative field like UX design, you will get stuck in a mental block, and the ideas stop flowing. Playing music helps me clear my head and get creative. Drums, also being a very physically taxing instrument, is a great stress buster when you hit hard and help me find my inner peace.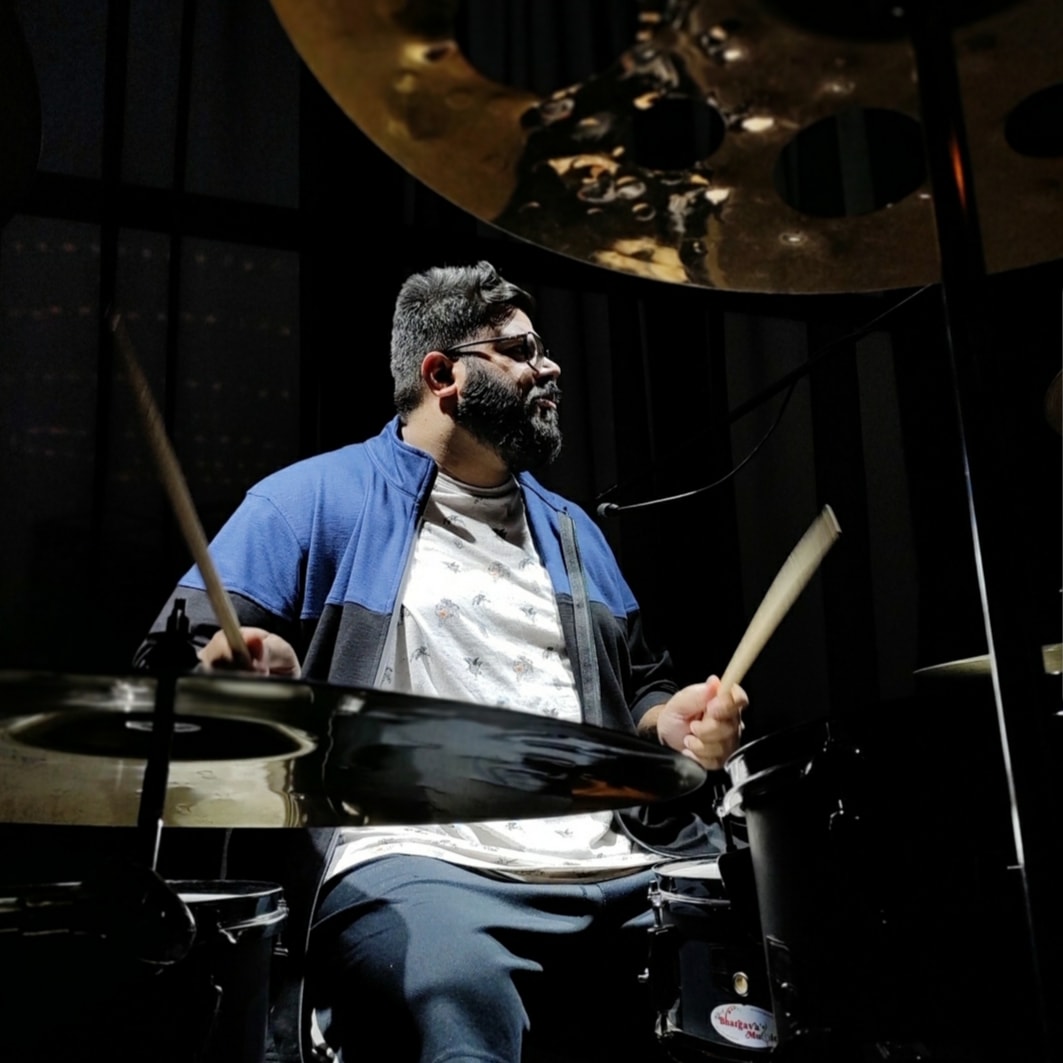 Ankit playing his favorite drums at a performance
Who is your favorite artist? 😊
Ankit: I am a huge fan of Led Zeppelin and other classic rock bands, but I listen to all major genres to keep learning.
What all challenges did you face on this musical journey?
Ankit: Indian parents! Haha kidding! Growing up in an Indian middle-class household where education was paramount, music was seen more as a leisure activity. Convincing my parents to let me pursue music with the promise of getting good grades was a challenge. But an even more significant challenge I faced later was buying those expensive instruments and bearing high studio costs. Since I'm not a full-time musician, I met another challenge: finding like-minded people who pursue music as a hobby and not a career.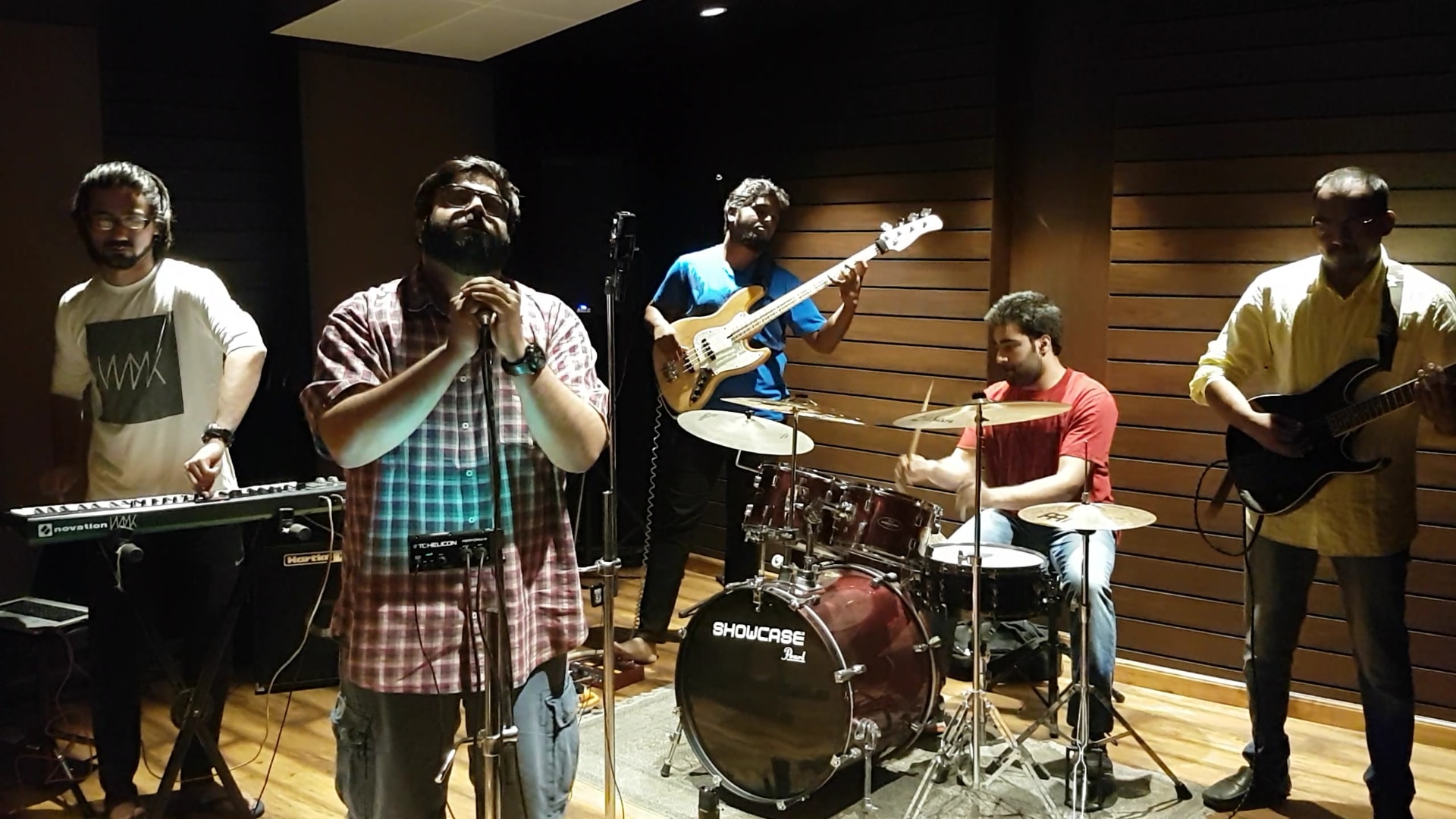 Ankit as a vocalist with the band
Any advice for other musicians?
Perseverance and practice make a musician perfect. Taking out time to play or listen to music is essential for any musician, and I strongly feel that one should explore different genres and find the sound that describes them the best. Any form of music (classical, folk, orchestral, electronic) has its taste and vibe just like different cuisines and should be tried at least once to experience the story and emotions behind it.
So hear it or play it, even pray with it. It's a hobby for life, to end your day with.
NagarriansAtPlay is a series that showcases Nagarrians following their passions. In this series, we bring to you some of our remarkable colleagues who have made it big globally, in their respective fields, and have inspired many to follow their dreams.