"A journey of thousand miles must begin with a single step" - Lao Tzu.

Can travel redefine our meaning of life? Can it mold us into more grounded and better people? Let us find out from Adrian Iorgu, our colleague from Nagarro Romania, working as a principal engineer. He is a passionate motorcycle rider and traveler.
Interestingly, Adrian has already covered several countries and now dreams of completing a trip around the world!
Hi Adrian, great to meet you! 😊 First question. Have you been biking for several years?
I got my license when I was 18 years old but have been riding actively only for the last 4 years.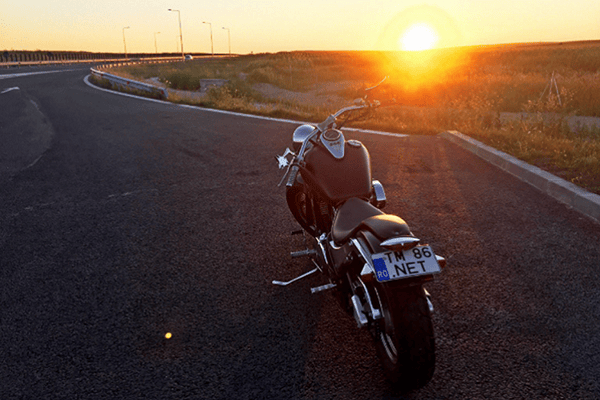 Adrian's first bike, a Kawasaki Vulcan

What is your most memorable trip?
In 2019, I rode the most memorable trip to Central Asia. I left Timișoara on May 11 and returned on August 7. I covered over 29,350 km in 100 days, and precisely, 14 countries. This journey completely changed me because I realized that people in this world have much less than us but are much happier.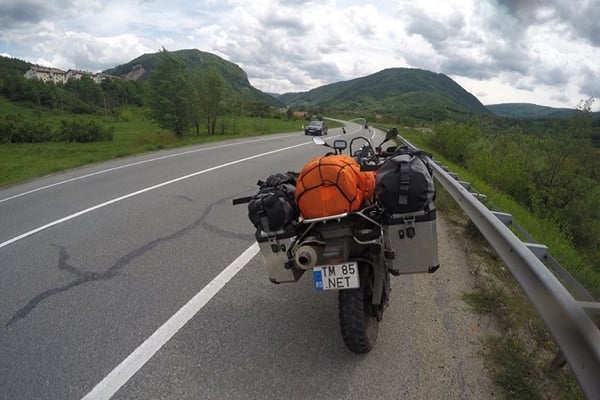 Caras Savarin, Romania, at the beginning of the ride

That is profound. But 14 countries? Unbelievable!
Yes! I covered Romania, Bulgaria, Turkey, Georgia, Azerbaijan, Kazakhstan, Uzbekistan, Tajikistan, Afghanistan, Kyrgyzstan, Russia, Mongolia, Ukraine, and the Republic of Moldova.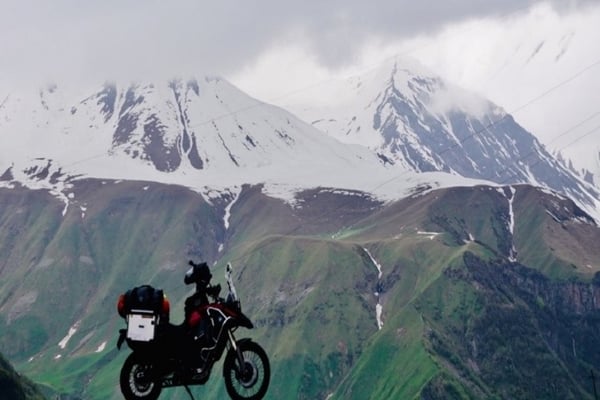 Gadauri, Cazcaz mountains, Georgia

How did you manage the trip with a full-time job?
I was able to get a short break from my work. I took a sabbatical of 9 months to travel on my bike from Romania to Mongolia and back. But after 9 months of doing nothing but traveling and relaxing, I learned that work is what keeps us active and motivated. And now, I take my job as a passion too. 😀

I cannot agree less! Are you able to take your work learnings on your biking journeys, and vice versa?
Yes, of course! While working at Nagarro, we always have a back-up plan if something does not go as expected, and we are completely prepared. Similarly, before starting a trip, I do all my preparations including, learning to fix my bike, just like we fix the bugs😉.
Again, for my trip to Mongolia, I had to be very organized and started preparing seven months in advance. I even created a huge Trello board; this was an experience from work that I used for my training.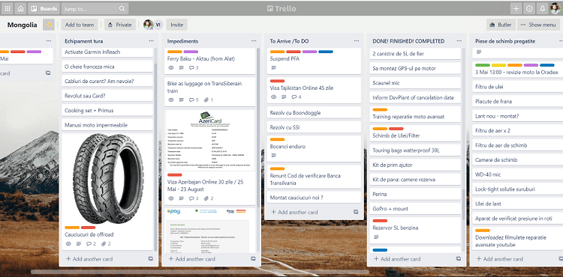 Adrian's Trello board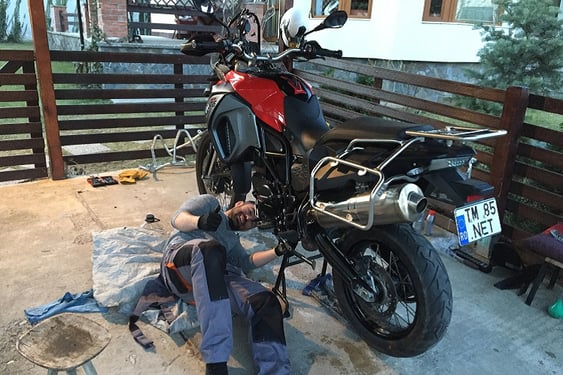 Learning how to fix his bike

Must say, that's discipline. How do you keep a balance between your work and hobby?
It's all about priorities in the end. I feel there is no such thing as 'I don't have time'; it's more about 'I don't know how to organize my time.' I think I found a good work-life balance here at Nagarro. Even at work, it's about the little things that make your day beautiful, like having a coffee with colleagues, having a good laugh, playing ping-pong during lunch break, etc. I really enjoy working with talented people in Nagarro, and I try to share the knowledge I've experienced during my travels or previous projects with them. It's fun!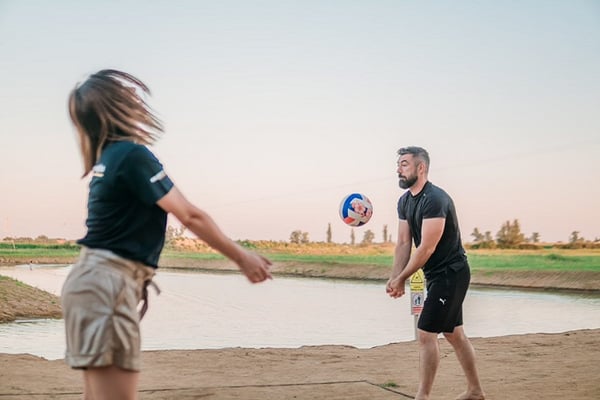 Chilling out with other Nagarrians


Nagarro is one of the few companies I have worked with which allowed remote working even before the pandemic. Therefore, you can work from anywhere. By the way, I am in Greece now (at the time of the interview). I have been working from here for the past three weeks. I have found a good balance of doing my job and enjoying the sun and the beach every day. 😊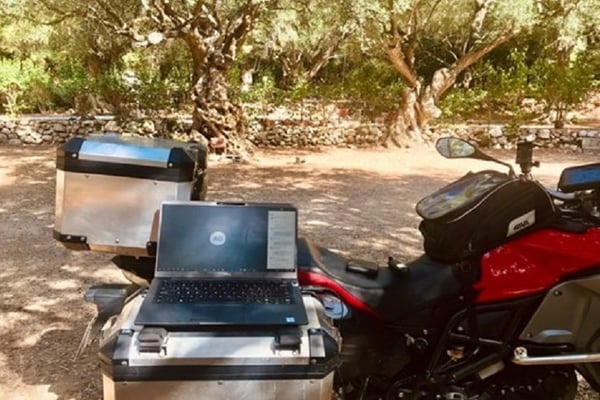 Working remotely from Greece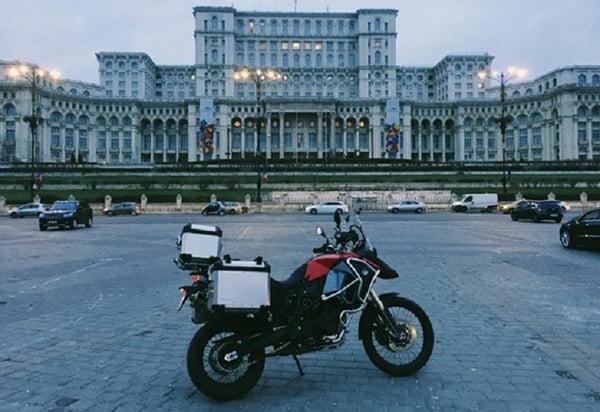 Bucharesti, Romania

Cool! Now tell us, how your biking experiences help you grow as a person and as a professional?
I now never misjudge a country or a person based on someone else's feedback. This is what I apply at my workplace too. Many times, unexpected kindness from random strangers helped me sail through difficult situations in my journeys. Similarly, at Nagarro, I have met many passionate colleagues who help me excel at my work.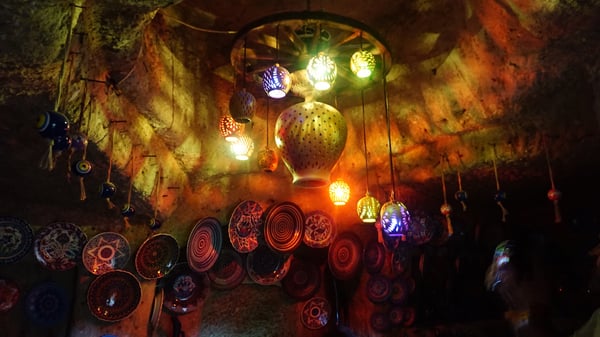 Exploring the local lifestyle/shops around Capadocia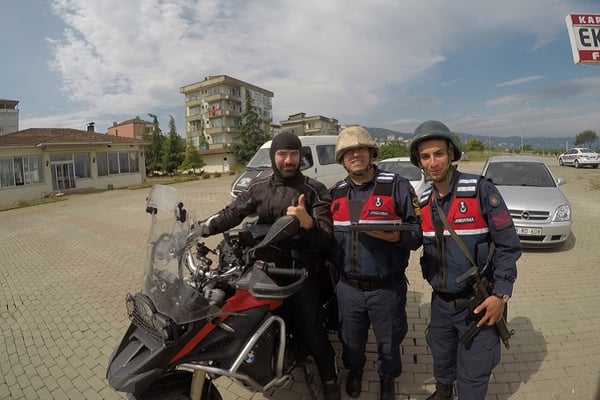 Posing with the Turkey police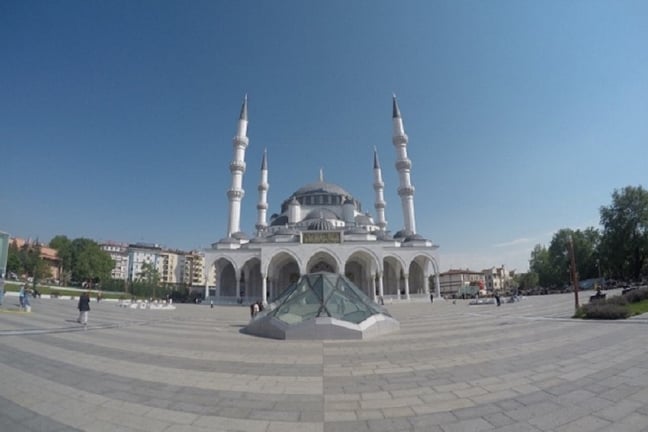 Ankara, Turkey

Circling back to your Central Asia trip. You need mental tenacity to complete such a long journey. Tell us about some challenges you faced during your trip.
There were many days when I did not meet a single man in my path. I slept outdoors with my motorcycle by my side. There were also days when I wondered what I was looking for in this part of the world. Also, when negative thoughts began to haunt me, those were the hardest moments. You need a kind of madness to decide to go so far alone.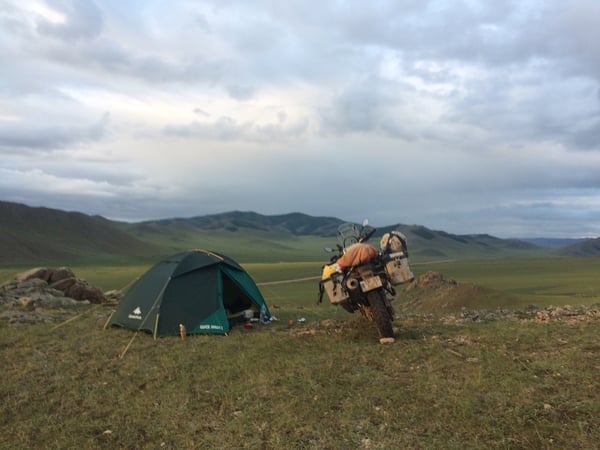 I think the first rule in life is never to give up! I had many hard moments in my journey, but every problem also has its own solution. Even at work, I actually enjoy facing challenges and overcoming them. Otherwise, life will be boring.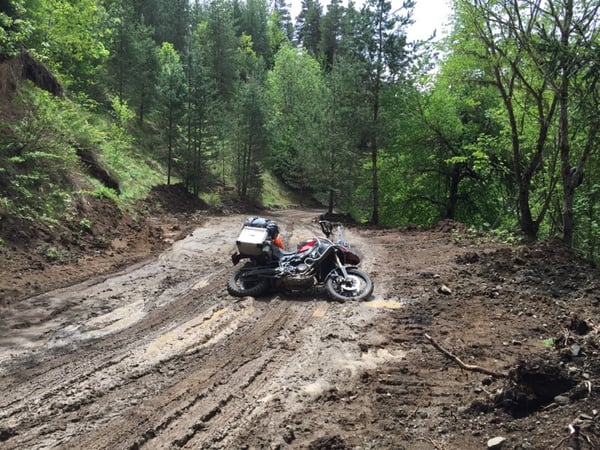 The difficult terrain at Adigeni, Georgia

Indeed! Any plans for future bike trips?
I came to Greece this time from Romania and also rode from Belgium to Romania 😊. This year, I want to go Africa from Cape Town to Morocco on a motorcycle. Maybe some Nagarrians will be interested in joining me? 😊

I am sure many will be. Any advice for folks who would like to go on bike rides like yours?
Don't hesitate; life is short! Make life a ride!


Thanks, Adrian. We wish you more rides!
My pleasure, and thank you. 😊
To know more about Adrian's adventure, check out this video.

NagarriansAtPlay is a series that showcases Nagarrians following their passions. In this blog series, we bring to you some of our remarkable colleagues who have made it big globally, in their respective fields, and have inspired many to follow their dreams.