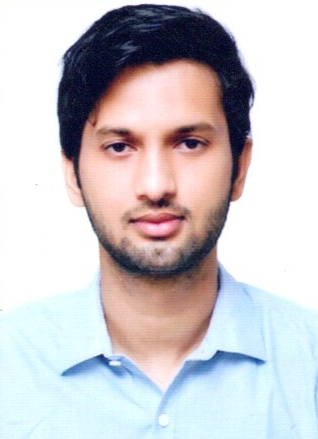 Does month-end or year-end close bring you to dread and stress? It's time to reinvent the wheel and leverage tech to put an end to this misery. For most companies, manual processes, data silos, low data visibility, and time constraints make the financial close process a daunting task. MS Dynamics 365 FinOps, as a cloud-based ERP system, helps you tackle this challenge through automation, data centralization, data visibility, and speed.
Month-end processing with MS Dynamics 365 FinOps
D365 FinOps optimizes the month-end close through the following processes:
Ease the month-end activity with the "Financial period close" checklist: Creating a work checklist is the first step towards the month-end close to ensure all processes are complete. D365 FinOps allows you to do that effectively with the help of a checklist dashboard. It helps assign different month-end close tasks to the concerned users. The users can update the status once completed. The dashboard gives a complete view and lets you know when all the tasks have been completed and the further process can begin.
Using Dashboard to identify the unprocessed open document: To determine the number of unprocessed documents is critical for month-end closing. D365 FinOps offers dashboards, workspace, and tiles to know the number of open documents that aren't processed through open purchase orders, open sales orders, or on-hold orders.
Tax filing via out-of-the-box engine: D365 FinOps offers an extensive tax engine that auto-calculates tax on your invoices as per the configuration and settles tax filings during the month-end. It further ensures tax payments to local authorities in no time. We recommend you post-tax adjustments via tax journal entries to avoid adjustments being treated as a normal journal.
Auto bank reconciliation: This D365 FinOps feature allows you to reconcile bank statements with transactions in D365 FinOps with a single click. And lets you identify charges in the bank statement and automatically post them in the system.
Auto Fixed Asset depreciation calculation: D365 FinOps has a fixed asset module that maintains all fixed assets and calculates depreciation at month-end based on the defined depreciation method.
Utilize Foreign Currency Revaluation: The book value of open transactions in foreign currencies varies over time due to exchange rate fluctuations. Maintaining or tracking this fluctuation for large data volumes during month-end can take much time. Through D365 FinOps foreign currency revaluation feature, the open amount can be revalued automatically based on the new exchange rate on a specific date.
We suggest you ensure that all payments are settled with their invoices to avoid revaluating the open invoices and pending settlements.
Inventory adjustment and closing: For organizations with valuable inventory, D365 FinOps offers inventory valuation based on FIFIO, LIFO, weighted average, and other inventory valuation methods. It provides end-to-end inventory solutions that automatically calculate the adjustment value after settlement and issue items via a single click.
We recommend that you adjust your inventory before closing it, as adjustments can be made multiple times, even after posting the purchase orders and sales orders. In contrast, once the inventory is closed, the user must reverse and rerun the entire process.
Create financial reports without development: The management reporter feature is an out-of-the-box tool in D365 FinOps that helps create reports like balance sheets, P&L sheets, and cash flow without any development work. MS Dynamics 365 FinOps helps you maintain the correct grouping of the ledger (Main account categories), which helps save time and effort.
Restrict users from posting back-dated value entries: Once you have made all the month-end accounting entries, the next step involves stopping users from posting accounting entries in the same month. D365 FinOps allows you to put the month 'on hold' to restrict posting in the same month. You can use this to restrict book accounting entries for each module in D365 FinOps. We suggest that you put your month 'on hand' until all the changes are done, as once the month is closed, it cannot be reopened again.
At the end of the year, the same activities as the month-end are performed, but the scope is broader as the financial records for the entire year need to be reconciled and adjusted. The month-end close process helps identify and resolve any issues or errors that may have occurred throughout the year. In other words, the accuracy of year-end financial statements relies heavily on the quality of the monthly financial statements.
Year-end close with MS Dynamics 365 FinOps
Year-end close involves vast data volumes, multiple stakeholders, and ambitious timeline, making it complex. D365 FinOps provides user-friendly features and functionalities for the year-end close process. Before you begin your year-end close process, we recommend closing all entries, including open purchase and sales orders, daily expenses, and operations.
Now, we look at how D365 FinOps can help in the year-end close across different processes:
Year-end adjustment: D365 FinOps closing sheet features consider all the data from the month-end close to perform any adjustment and integrate it with the year-end close process before closing the yearly financial books.
The year-end close feature in D365 FinOps helps organizations quickly perform end-of-year accounting tasks, such as bringing the profit and loss account balance to zero after transferring the net change into the retained earnings account and transferring the balance sheet account balances into the next year. This option maintains the original financial dimension values from posted transactions and uses them to create the opening balances for the retained earnings account. Separate retained earnings beginning balances will be created for each unique combination of financial dimension values.
Consolidation for subsidiaries: D365 FinOps helps companies consolidate the data of the subsidiary entities with the parent company and set up the eliminate rule to eliminate the intra-entity balances and transactions. In case you have different financial charts for different subsidiaries, we suggest creating a main account that maps the parent legal entity with the subsidiaries.
Once you complete the year-end processes, you must validate the data with reports on vendor/customer aging, vendor/customer/bank statement, and close transactions, among others. D365 FinOps offers an out-of-the-box tool called 'Management Report' to design a report without any customization, such as a balance sheet, P&L sheet, 12-month rolling income statement, cashflows, and budget statements.
We know financial reporting is immensely critical for any organization, as a simple error or loophole might cost the company heavily. MS Dynamics can help steer clear of these setbacks and bring in accuracy and efficiency to your financial close process. Adding a technology partner with industry experts and MS D365 FinOps know-how can further error-proof your financial reporting.
If you are looking to revamp your month-end and year-end processes, let's talk!