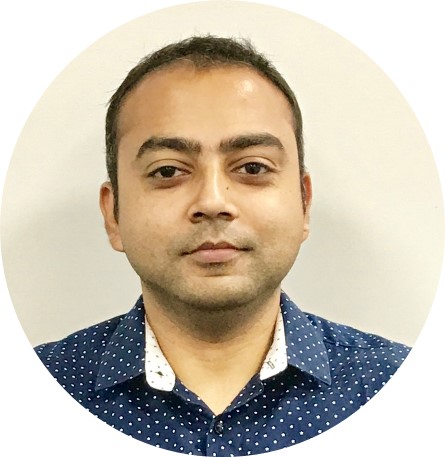 Challenges with mainframes are nothing new, they just became more apparent during the pandemic due the rapidly changing business environments. Many organizations had to bite the bullet and move off mainframes. According to an Accenture's survey 93% of companies using mainframes are migrating or considering moving some mainframe applications to the cloud.
Can mainframes still play a role in the post-Covid digitally disrupted business landscape? Experts from some of the most successful businesses emphasize that mainframe and cloud are not either-or options. Deciding how to modernize your mainframe requires understanding your challenges and benefits and identifying the best modernization option that suits your business need.
This article will help you start your modernization journey with a clear focus as we discuss the mainframe challenges, an integrated migration program, and Nagarro's modernization methodology.
Challenges with mainframes
In today's digital business world, an organization's success is often measured by its ability to adapt to changes and agility to embrace innovations. Organizations require agile IT and flexible processes to meet the increasing cost pressure and higher efficiency expectations. But, the application landscapes that have grown over many years, often heterogeneous, no longer meet these requirements.
Lack of maintainability and scalability, outdated technology, and unavailability of specialist knowledge makes modernization and migration of specialist procedures and electronic registers inevitable. These are the few key drivers triggering organizations to embark upon their mainframe modernization journey.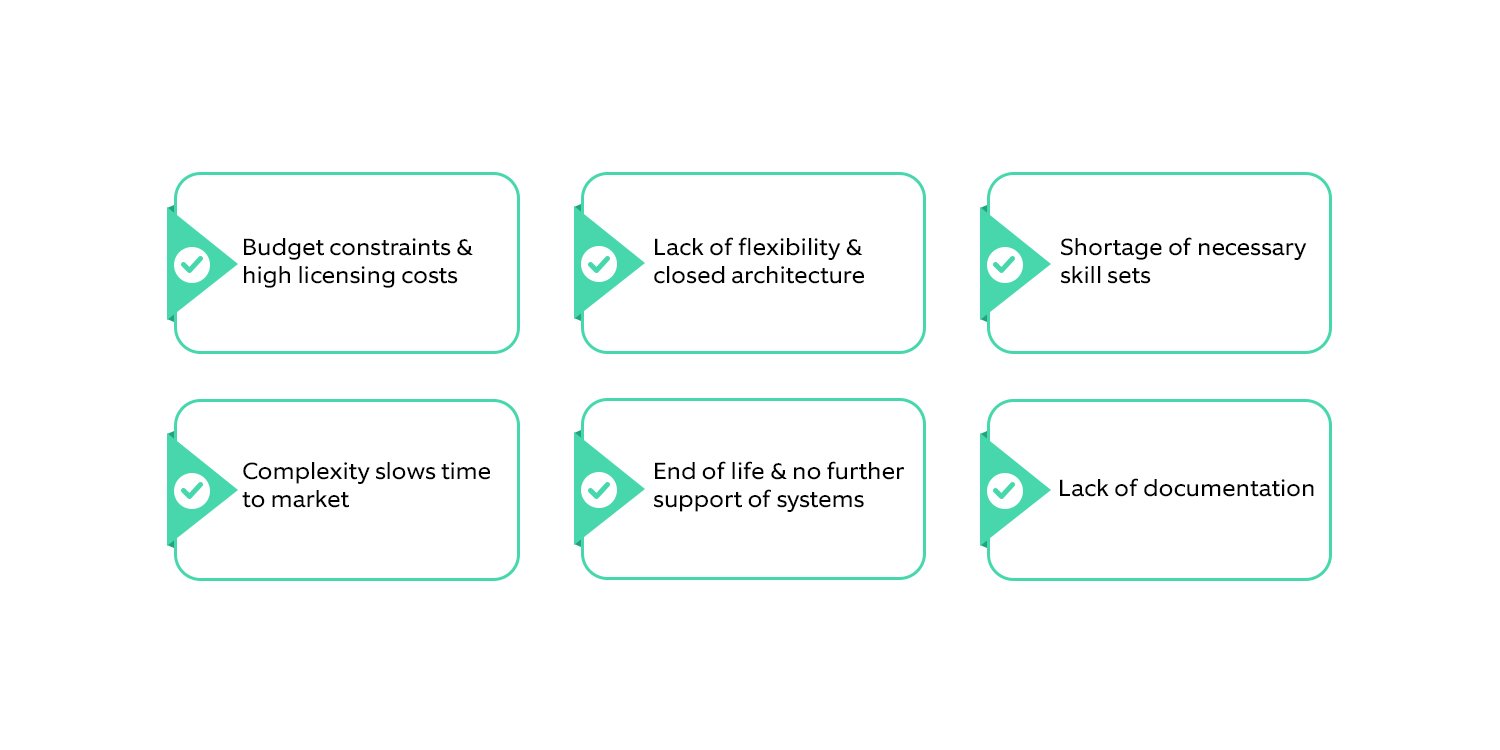 Key drivers triggering Mainframe modernization
Application migrations often affect the entire application landscape and run for several years. Specialist procedures or existing systems must also be permanently available during migration; their further development cannot be suspended. This is because requirements from laws, ordinances, or regulatory requirements must be implemented at very short notice despite ongoing migration – this can substantially jeopardize migration. For these reasons, a migration can only succeed if the maintenance and further development of the existing systems is considered from the outset.
Nagarro's POV on IT/Mainframe modernization
We have developed a process model, migration planning and an integrated migration program with our own technologies. Our model considers the need to migrate an entire application landscape (requirements, deadlines, resources) and simultaneously considers the requirements of ongoing maintenance and further development.
Nagarro's Integrated Migration Program:
Comprehensive service catalog and migration processes
Joint release planning that includes both maintenance and migration components
Rebuilding deployment procedures and handling DevOps issues
Understanding application technologies for raising and re-documenting the business logic and processes from legacy applications, e.g., as a part of the transition phase
Ongoing business and technical care and maintenance of migrated or consolidated applications
Comprehensive management processes according to the V-Modell XT
Joint releases that include both maintenance and migration components
Modernization is not simply the migration from one source language to the other, it has dependencies on various other tools and skills. Nagarro has various COE groups with experience in these skills and tools and helps in the successful execution of any modernization projects. The picture below depicts the various areas involved in mainframe/application modernization.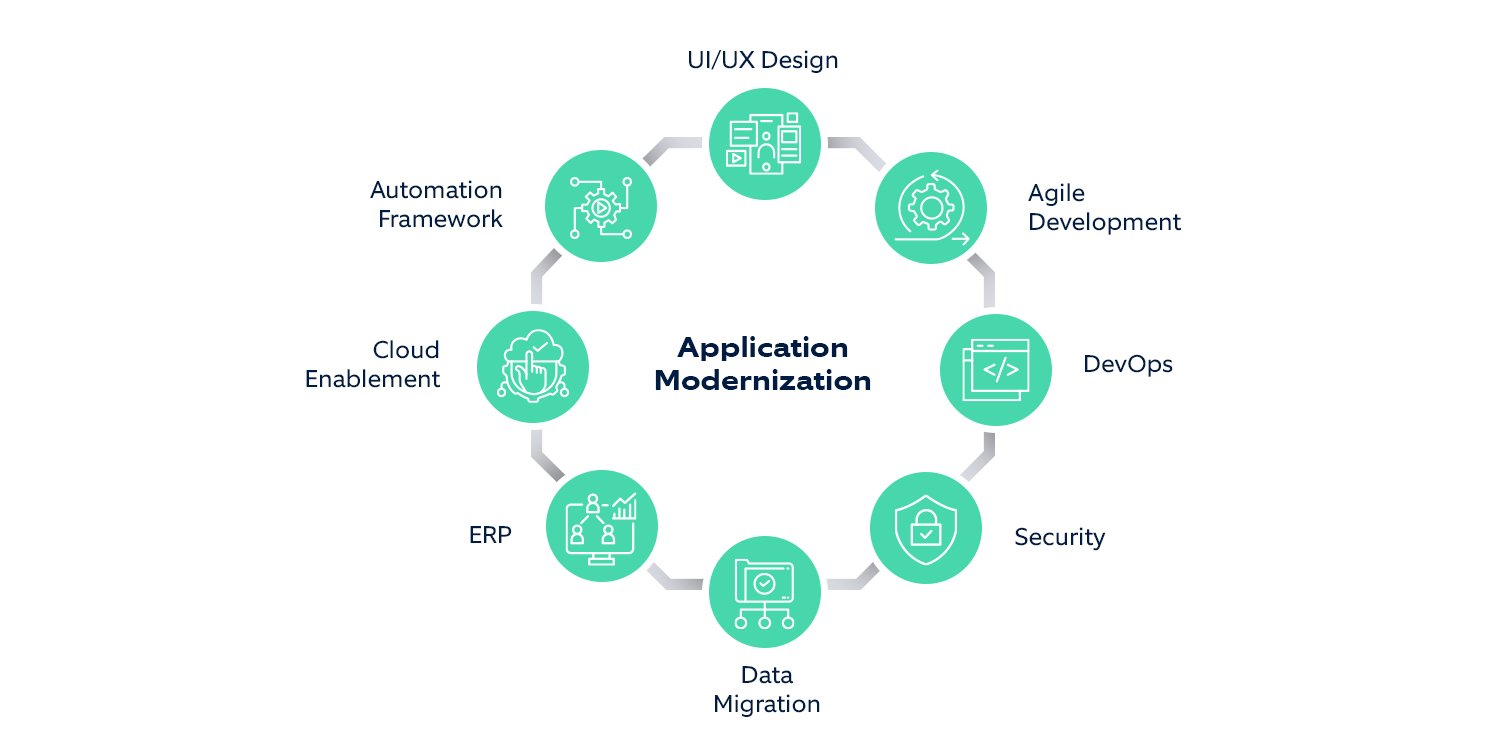 Application modernization building blocks
These are some proven procedures for a migration project
The duration of each project depends very much on the complexity and the number of components to be converted or analyzed. As a first clue, the following exemplary tasks will serve:
Structured migration planning
Technical analysis of legacy systems
Process analysis of legacy systems
Design of the target architecture
Cloud enablement
Migration reference scenarios
Data migration
Tools and processes
Modernization by means of a central factory
Test automation and regression testing
Methodology and framework
Nagarro has a strong expertise in technologies and business areas to ensure successful target achievement. The right project approach of the NAGARRO Modernization Methodology complements these capabilities.
The NAGARRO modernization methodology is based on three phases: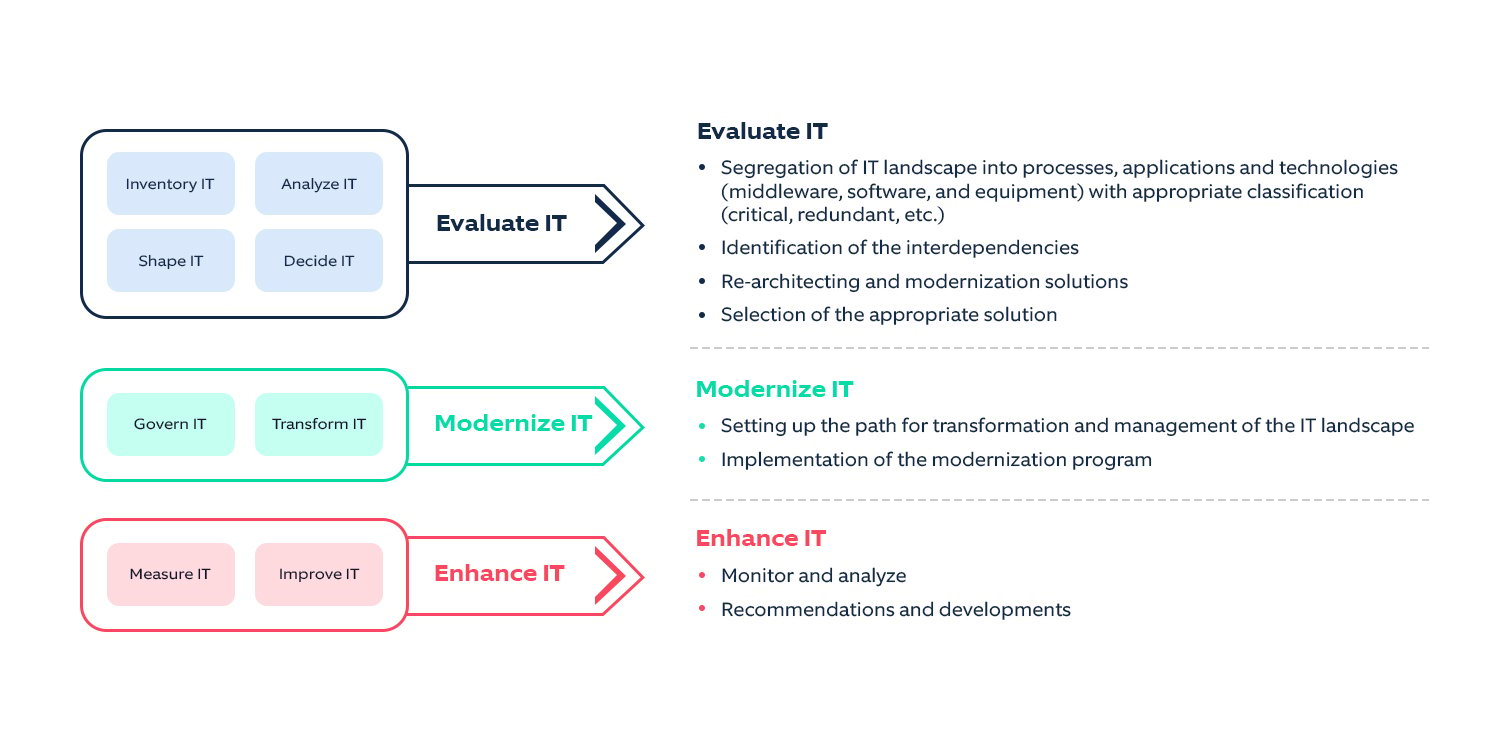 Phases of the modernization program
Nagarro's mainframe modernization success story
Our client Aareal First Financial Solutions AG specializes in IT solutions for payment transactions and account management. Aareal FF wanted to begin mainframe modernization. Nagarro helped with the migration project, and it was a big success. The project involved relocating the entire core banking system from a z/OS to a Linux platform to switch off the mainframe. The project was completed in a record time of a year. The client is getting 2,02M€ savings per year, with an expected 5,16 M€ savings after five years.
Why Nagarro Mainframe Modernization?
The majority of mainframe modernization offerings can be categorized based on three types of suppliers:
1. "Product-driven" suppliers who try to adapt reality into their product with a one-size-fits-all approach.
2. "Manpower-driven" suppliers who sell hours on a time-and-material basis and rewrite everything from scratch.
3. "Value-driven" bespoke solution as per customer's IT landscape with flexible technology base and a high degree of automation.
We at Nagarro help in the "value-driven" category. Our goals are on the same level as the customer in the sense that we are looking for an ideal balance between the available products and services to achieve a high degree of automation during the transition. To achieve this, our offer is based on the intensive use of highly automated tools and processes. This allows us to perform mainframe transition phases or maintenance activities as well as migrations quickly and securely, achieving exceptional results, as can be seen from our references.