We're talking to chatbots, we're developing Artificial Intelligence and we'll soon be sitting in self-driving cars. But even more than 100 years after the first 'International Women's Day', this day, when women celebrate their social, economic, cultural, and political achievements, is as relevant today as the latest technological advances. The stellar contributions of many ladies like Clara Zetkin, Rosa Parks, Malala Yousafzai and Simone de Beauvoir have played a pivotal role in shaping our lives for the better. They stood up for the social equality of women, initiated critical movements, fought the oppression of women in their homeland and turned the thinking of many people upside down. We too at Nagarro have many outstanding women shaping our business to its best. They are confident and successful. They are always game for any challenge and drive improvements in their sphere of work. They are everywhere across the world and all of them give their success a voice. At this year's 'International Women's Day' on March 8th, we would like to ask five of them to step up to the curtain:
'I do what I can to promote and strengthen our values'
Cindy Wolf, Head of Sales North America, based in New York (USA)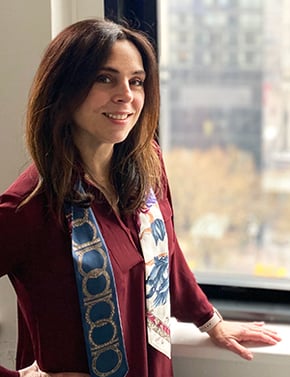 Caring and respect for others are very important to us and for many years, CARING has been our core philosophy. At the same time, it's an acronym for six values: Client-centric, Agile, Responsible, Intelligent, Non-hierarchical, and Global. In total, these seven values are relevant to every one of us and to the unique culture at Nagarro. Nagarro's core values play a very large part in creating this unique working environment that I enjoy so much. Beyond keeping us client-centric, CARING enables empowerment, fosters an entrepreneurial spirit, encourages collaboration and teamwork, and strengthens our global connectedness in so many ways. It gives us direction in how to engage with our colleagues, our clients, and our partners – and provides the foundation for how we make our decisions and operate.

My strong belief in Nagarro's core values is at the heart of what drives me in my work here. And so, it is personally important to me that I do what I can to help promote, strengthen, and weave these values into the fabric of the work that I do – and that the sales team does – every day.
Here at Nagarro, I want to be a role model, I want to bring our values to all my colleagues over and over again, and I want to ensure that these values are lived authentically. Many of our team conversations focus on what we can do to collaborate more globally, to promote teamwork across the various groups that work together to make our client engagements successful, and how we can 'give back' both internally and externally. I am always proud when the team is successful in meeting goals and targets, and I'm equally proud when the team is demonstrating our core values in their thought processes and actions. At such times, I truly feel that my passion has paid off and I have been able to make a real contribution.
'The team started as an all-women unit'
Divya Dar, Business Analyst, based in Gurgaon (India)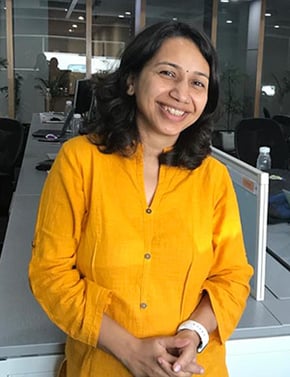 'Ginger', our AI-driven virtual assistant, was the most important organizational initiative for 2019. As is the case with any large enterprise, we have too many systems and too many departments. Due to this, people found it difficult to find the right source of information. Our idea of Ginger was to create a common platform to share updates, feedback or any useful data with the employees and to act as our very own chatbot.

I am the product owner, responsible for the product roadmap and design (along with the product manager). Interestingly, except the product manager, the team started as an all-women unit, with the architect, business analyst, knowledge base and data analyst, and the quality analyst - all being women. The first POC of the chatbot was also done by a female colleague. Oh, and Ginger too is a 'she'! By now, we do have a bigger and more gender-balanced team working on making Ginger better with every release.

It was challenging to quickly put together an MVP and release it. Our team members knew their way around the data lake and other data sources, but we wanted a new design – a design that was totally decoupled from the existing data structures so that we could have the flexibility to pull data from anywhere and personalize notifications for people, based on their roles or locations. We also built our very own automated chatbot testing framework. Our aim was to first release the initial version and then keep adding features as we went along.
The journey of getting users onboard was slow but exciting. We ensured that quality was always maintained, whether it was the UI/UX or the data quality. With each release and each new feature, the number of users kept rising steadily and the chatbot became smarter every day with new data and knowledgebase questions. Also, I shouldn't be giving the team so much credit; a lot of it is because the name-giver for our 'Ginger' is not any fictional but a real one – a super cute golden retriever of our product manager 😊.
I feel privileged to have worked on this cool initiative with an amazing team. There's so much more to do that we already have our plans chalked out for 2020!
'It's a thankful feeling to contribute to everyone's daily business life'
Sandra Duiuleasa, Human Resource Business Partner, based in Timisoara (Romania)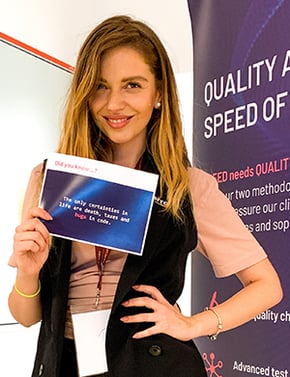 You are at work for 8 hours every day. 5 days a week. 52 weeks a year. That's your average working bee's timeline in one year. Now, given that you spend most of your non-sleeping hours at your job, why not make every moment count? Why not try to make a difference?

My role in the Nagarro family in Romania allows me to have a meaningful interaction with almost every colleague that crosses our doorstep. And, I must say, it is an amazing experience. I ensure that people at Nagarro know they are heard and that they are in safe hands. Because it is a very natural thing: The safer they feel, the happier they are, and the happier they are, the more productive they will be, besides being able to navigate through any adversity in a much better way. I try to do my best to make people feel comfortable and to have fun at work. This, in addition to the mutual trust and respect between a team working together, is very important. At Nagarro, we try to give everyone the ideal surrounding and we invest a lot in getting our colleagues onboard – from the very first moment when we onboard them to our monthly townhall meetings, sharing all the news around the Nagarro globe transparently.

Working with people is about creating a bond based on trust and honesty. On a professional level, changing your job is like a break-up: it creates the insecurity of the unknown, it makes you question the whereabouts of your future, but, on the bright side, it opens you up. Being social, talking about our interests, our passions, what was the last book we read or when was the last time we went on vacation is a normal part of our lives. Social studies have shown that isolation affects not only the human psyche but also the physiological functions of the body. So, as long as this is a 'must-have accessory' for the well-being of our mind and body, we might as well go with it.
We have a saying in Romania that means 'open up your ears'. It's somewhat of a metaphor because the message is to listen, not only hear. I believe that might be the most important part of communication. Listening to my colleagues, I believe, is the one thing that allowed me to create a healthy, long-lasting connection with them. And it is a thankful feeling to contribute to everyone's daily business life!
'I love the combination of technically hands-on work & daily dialogues'
Marit Synnes, Solution Architect, based in Oslo (Norway)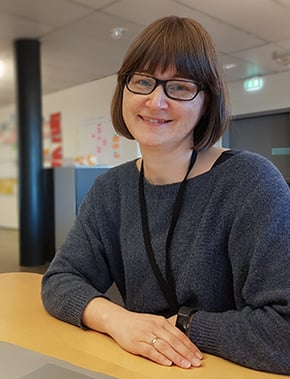 I am currently in a project at a large telecom company where we are helping the customer in setting up Atlassian tools to support an agile way of work. Our project started off with platform consolidation as the main goal. However, merging three Jira/Confluence instances into one involves different user groups and different ways of using the tools meeting each other. There was a need for standardization to avoid chaos and confusion. At the same time, the organization started its agile transformation journey and established tribes and squads which had to live simultaneously with (and deliver to) traditional waterfall projects. Supporting the tribes, making sure the tools worked well for them became a key success factor for our project. Now, the platform and tribes are established, the users love the tools, and project scope is growing continuously 😊.

In my daily work, I work closely with users and stakeholders across the organization to understand the processes and need for tool support, find best practices, standardize the use of the tools to improve collaboration and transparency, train superusers, pilot new functionality, onboard new user groups and help improve their agile way of work. I think talking to people to understand their needs and what's behind their requirements is very important to find good solutions. I love the combination in my role, working technically hands-on, with daily dialogue and feedback from the users and stakeholders.
This is a roller-coaster agile journey, and it's a great experience to be a part of it!
'Understanding a customer's culture is key'
Paula Kroner, Engagement Manager, based in Munich (Germany)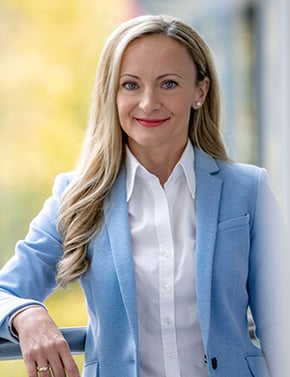 Every human is unique, and so is every organization. The reason are the people giving life to an organizational and cultural DNA. And just as humans build and sustain relationships towards a happy and meaningful life, companies are active at the relation level to ensure a competitive, future-ready, and successful business. To set-up a fruitful relationship, a common understanding is very important. Especially in the landscape of our IT world, working with a culturally incompatible supplier might be a high risk. This can hamper the chances to build a long-term, strong business partnership. At the same time, this can also impact accomplishing efficient and cost-savvy goals.

When preparing for a customer meeting, especially if it is the first interaction, we invest a considerable amount of time to identify the company's business needs. To me, it is clear that people want to be told a story, that we need to understand how our value proposition is going to mesh with their business and how it will enhance it. But, most importantly, we work on identifying the shared understandings in each of our corporate cultures. I believe that – besides a strong delivery performance – when it comes to crossing the finish line on the home stretch, the cultural overlaps are the icing on the cake.
In the mid of September 2019, a large fashion retailer (with over 7,400 stores in 200 markets and a 174,000 workforce) contacted Nagarro to expedite their digital transformation endeavor. With a very entrepreneurial company culture and a surprisingly flat organizational structure for their current size, the company focus was on diversity and respect, managing to stay realistic and humble while being hugely successful. The Nagarro team, with me as the only woman in the team, have met the customer on their premises and managed to convince that Nagarro really understand all aspects, including the cultural fitness, when we put the customer at the center of everything.
With rocket speed and empowered by a stunning cultural fit as well as organizational compatibility, our Nagarro team turned the retailer's expectations into agile, best-in-class project teams and kicked off the engagement in November 2019. Now, as of March 2020, Nagarro delivers software engineering services out of 5 distinct offices around the globe by implementing a fast software delivery approach to meet the digital strategy ambitions of our fashion retail client. It was a tough and intense pitch but having seen what we have come up with, it was worth it! I am proud that I, along with my great colleagues, was able to win and form this new engagement for Nagarro. And to tell my son: 'Hey, your mommy contributed to the beautiful sweater you are wearing!' 😊