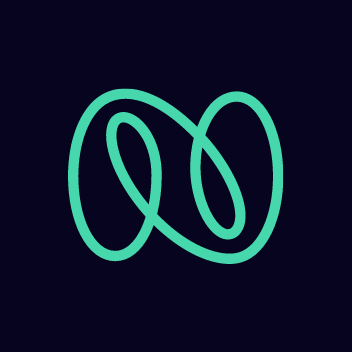 A solo artist creates music just as well as an orchestra, but the latter creates a symphony. The same analogy applies to automation and hyperautomation. While the former includes automating a single task, the latter automates multiple tasks or entire business processes. Hyperautomation solutions are cohesive groups of different technologies, predominantly with robotic process automation at its core. Technologies like artificial intelligence, machine learning, process mining, business process management, and intelligent business process management and integration platform as a service come together in hyperautomation.
In 2019, research and advisory firm Gartner coined the term—hyperautomation. Gartner later named it one of the top ten trending technologies in 2020 and maintained its stance in 2021. For a technology that is still in its infancy, hyperautomation has already piqued interest among business organizations primarily due to the promise of higher efficiency, reduced operational costs, business resilience, and agility in a post-pandemic world. A Gartner report published earlier this year estimates that hyperautomation will help organizations reduce operating costs by 30%. And that is just the tip of the iceberg.
Benefits of hyperautomation
Reduced operational costs and errors
Improved performance and production with the help of machine learning
Increased efficiency and accuracy by replacing repetitive manual tasks
Increased team collaboration
Instant insights
But how does this emerging technology apply to your organization? Let's answer that question by walking you through some cases of hyperautomation across sectors.

Automotive
Amidst fluctuating fuel prices, concerns over the climate impact of diesel vehicles, and steady transition towards electric vehicles, the automotive industry is facing a tough battle. Hyperautomation can help auto companies wade through these troubled waters. AI-powered hyperautomation solutions can automate multiple tasks in an automobile company, such as assembling, product testing, vehicle inspection, and quality control.
Nagarro is working with multiple automobile players to automate their business tasks and processes. We recently developed an automated financial data processing system for an original equipment manufacturer based in India. The hyperautomation solution helped in reducing the handling time of documents and the error rate. We also developed an automated vehicle inspection system for one of Asia's largest vehicle manufacturers. Our AI team engineered a tablet-based solution with built-in positioning guidance to automatically capture standard images of car components. The system then processes these images in real-time to identify the external defects' type, location, and severity, including those invisible to the human eye. The client reported 90% accuracy in results, reduced assessment time, and increased efficiency.
Retail
The retail sector, which was already battling threats from e-commerce players, faced severe losses due to the pandemic. The demand for non-essential items declined rapidly, disrupting sales forecasts; more and more people switched to online shopping to avoid physical contact with other shoppers. The global supply chains became unreliable due to non-uniform and localized lockdowns. Retailers need to rethink their strategy to retain customers and beat the competition. With a tweak in business strategy, companies must also gear up for digital transformation.
A three-year-long study conducted by Mckinsey states that almost half the tasks in a retail business can be automated. Retailers can automate front-end and back-end procurement, inventory management, product placement, billing, credit management, and logistics with the right solution. Organizations can analyze to identify the fastest-selling and the slowest-selling products. Brands rely on store staff to check whether the shelves are always stocked, and the products are correctly displayed. However, auditors cannot gather real-time information. Hyperautomation enabled devices can reflect shelf status to assist store managers.
Nagarro can automate manual aspects of the inventory forecasting process, creating triggers, for example, that would alert a supplier when one store or group of stores is running low on certain goods.
BPOs and customer service
The entire premise on which the BPO sector works is customer satisfaction. BPO executives are the frontline workers for any business who are constantly resolving conflicts for customers. Anticipating and understanding customers' needs and behavior and coming up with optimal responses can be a daunting task. A significant number of customers are left dissatisfied after a call with customer services. Organizations can use AI and ML to study and understand customer behavior. The data obtained can be used to create better responses to the most asked questions. BPOs already use RPA to replace repetitive manual tasks with automated responses. They need to take a step further and hyperautomate with AI and ML. This could significantly reduce customer attrition and increase customer satisfaction.
In BPOs, Nagarro can deliver automation solutions that use AI-based natural language processing tools to automate tasks where a human agent must read, extract and infer information from a document before taking appropriate action often repeatedly. These solutions can perform these activities that match human output if not surpass them and at a fraction of cost. We also build hyperautomation tools for human perception-based tasks that require repetitive visual inspections by a human agent. Our AI-based machine vision solution can automate these activities, surpassing human efficiencies whilst controlling costs, reducing errors, optimizing processes, and elevating outcomes.
Logistics
The localized lockdowns shook the global chains affecting businesses worldwide in 2020. Months later, supply chains are still recouping from the damages caused by the pandemic. The sector is also struggling with increasing freight charges and uncertainties in demand and supply. Unexpected delays and damages are another primary concern for those in the logistics space. Hyperautomation can reduce these uncertainties and make organizations resilient and agile. RPA and AI can automate multiple processes in the logistics business, such as procurement, data entry, demand and supply management, shipment tracking, last-mile delivery and quality control. A very effective technological tool for logistics is digital twins for the supply chain. A digital twin is a virtual imitation of the supply chain that creates a virtual version of the supply chain, increasing accessibility for all stakeholders. Organizations can identify and address any unexpected delays and damages in real-time with digital twins. Nagarro can build hyperautomation solutions that can streamline processes such as freight management, order tracking, cargo booking, and shipment management.
Manufacturing
After smartphones and smart cars, it is time for smart factories. With Industry 4.0 already in practice, manufacturers worldwide are heading towards major digital transformation, which is impossible without automation, rather hyperautomation. Manufacturing companies can merge RPA with AI and ML to make their business processes more cost-effective. The automation solutions can streamline back end, operational procedures, and core industrial processes. And can automate quality control, predictive maintenance, inventory management, procurement, and quality control, among other things. A hyperautomation solution driven with AI can efficiently determine the defects and alert the system to take corrective measures promptly to avert the losses. Image processing can assess hundreds of machine learning algorithms and highlight defects by assembling them into a cloud database. It further analyzes the results to provide risk assessments and provides course-correcting measures.
The world is rapidly changing, and your ability to harness technologies such as hyperautomation will be to your organization's growth and success. Nagarro can be your partner in your digital transformation. We can develop and deliver hyperautomation solutions across industries such as retail, manufacturing, and BPOs.
Want to know more about hyperautomation? Let's talk!