Article
7 Jun 2023
5 min read
Metaverse in the airline industry: How airlines can harness this futuristic tech
Metaverse is a new and emerging technology platform that is creating waves with its unparalleled offerings in many industries. But is it worth a dive for the airline industry? Let's discover!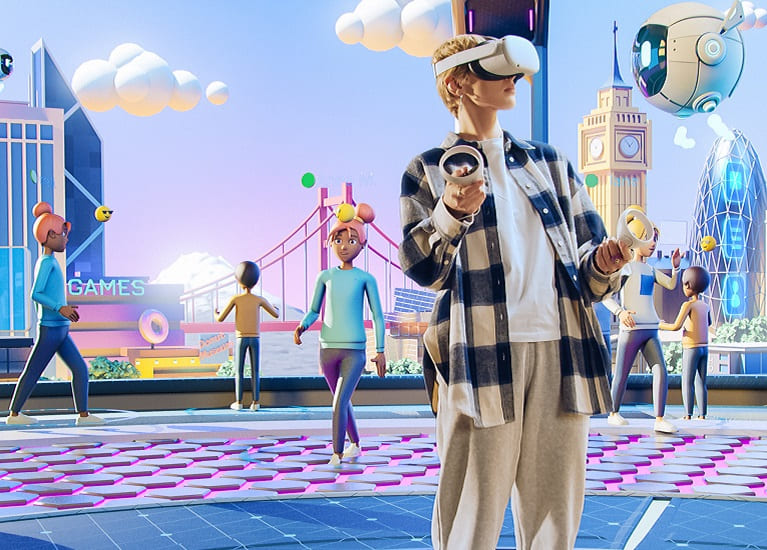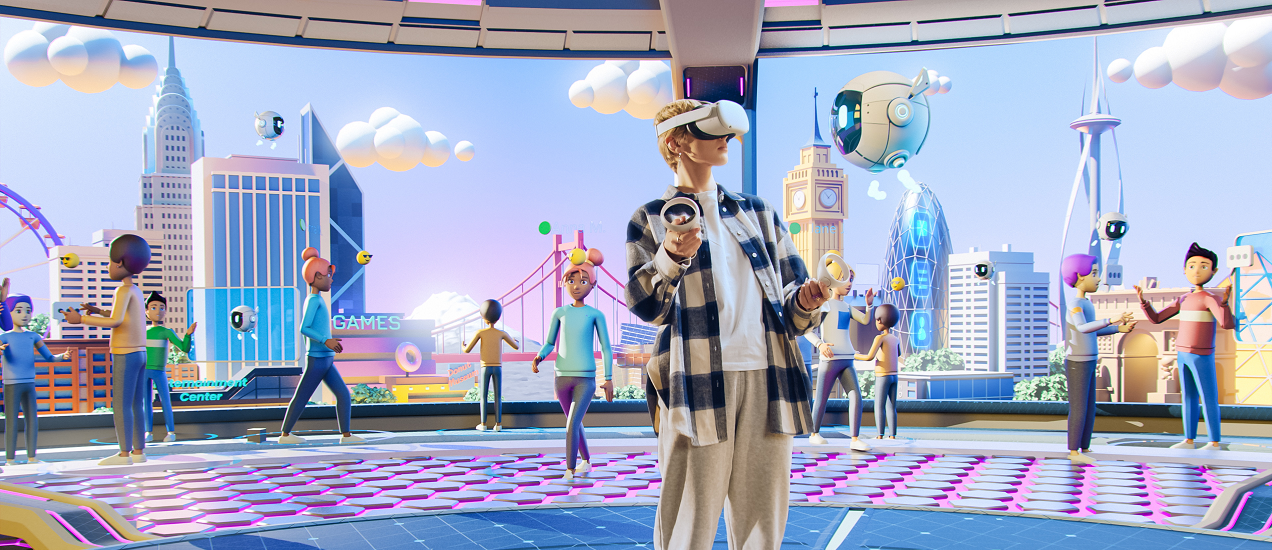 Metaverse is a new and emerging technology platform that is creating waves with its unparalleled offerings in many industries. But is it worth a dive for the airline industry? Let's discover!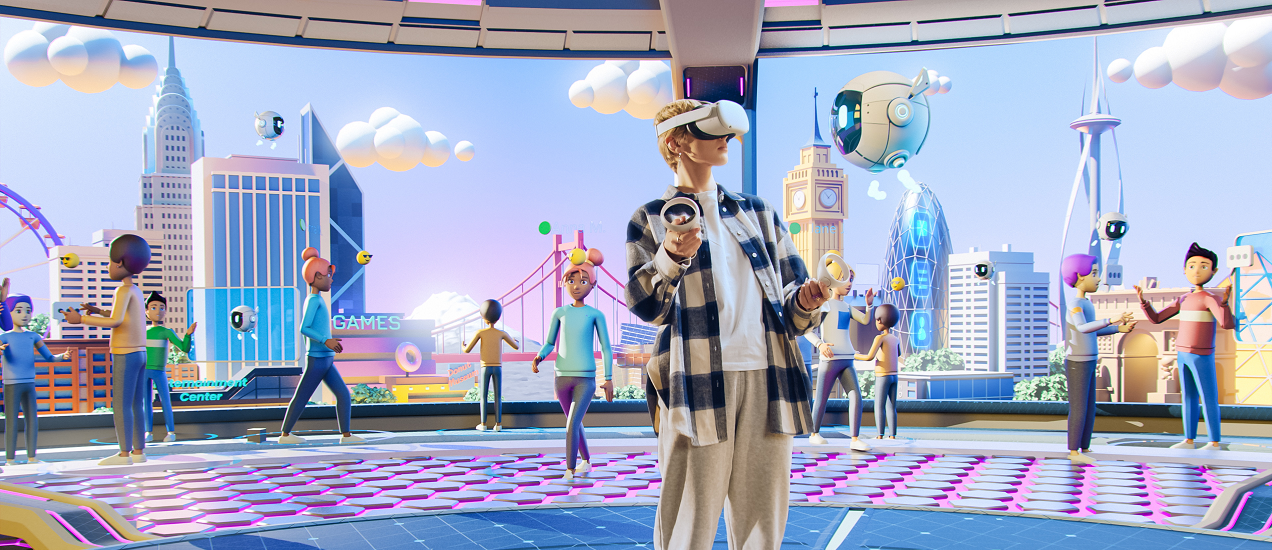 Metaverse is a shared digital space that can be accessed by users from different locations worldwide, where they can interact with each other and digital objects.
The metaverse goes beyond traditional two-dimensional online experiences, offering a three-dimensional and interactive space where people can conduct various activities. However, it also manifests itself in 2D spaces where it allows engagement through mobile and web-based experiences.
Key characteristics that define the metaverse are:
Immersive: Lets people really experience it by being in it. With its 3D experience, users can be inside digital space, accessing and experiencing objects rather than just observing from outside.
Interactive: Enables users to actively connect and interact with other users or objects to enhance and influence their experience of engaging. For example, people can pick up objects or exchange items, shake hands, and do much more.
Shared Experience: What it essentially means is that it breaks distance barriers by bringing people together. Users can be at the farthest location yet connect with their families, peers, coworkers, and business stakeholders from their own location through an immersive experience.
Digital Elements: Digital assets, digital humans or avatars, digital currency, NFTs (Non-Fungible tokens), and a digital marketplace – metaverse is all driven and defined by the digital components.
With these characteristics, the metaverse clearly has massive potential to make an impact on the airline industry. Implementing a metaverse in airlines can bring marvelous and exceptional results, harping the advent of next-generation technological transformation that transcends the limitations of traditional online spaces.
Metaverse use cases in the airline industry
New revenue streams and differentiation through gamification: Metaverse opens new possibilities and exploration of avenues never experienced before.
For instance, it provides a unique platform for the airlines to position their offerings – products, and services that appeal to their customers like any other marketplace. However, the difference it brings to a traditional marketplace is worth considering.
By enabling passengers or public users to create their avatars and virtually experience the airline journey through gamification (by becoming crew, pilots, etc.) and share those experiences on social media, airlines can harness the much in-vogue influencer market.
Metaverse can further be used to enable users to earn rewards and points for participating in virtual activities, goals & challenges, and purchases through gamification. This could include virtual flight experiences, virtual shopping, and other virtual activities. Hence, this futuristic tech can be used to extend the reach of airline offerings even for those who are not flying by adding loyalty points through these gamified activities and letting people avail those benefits later when they fly.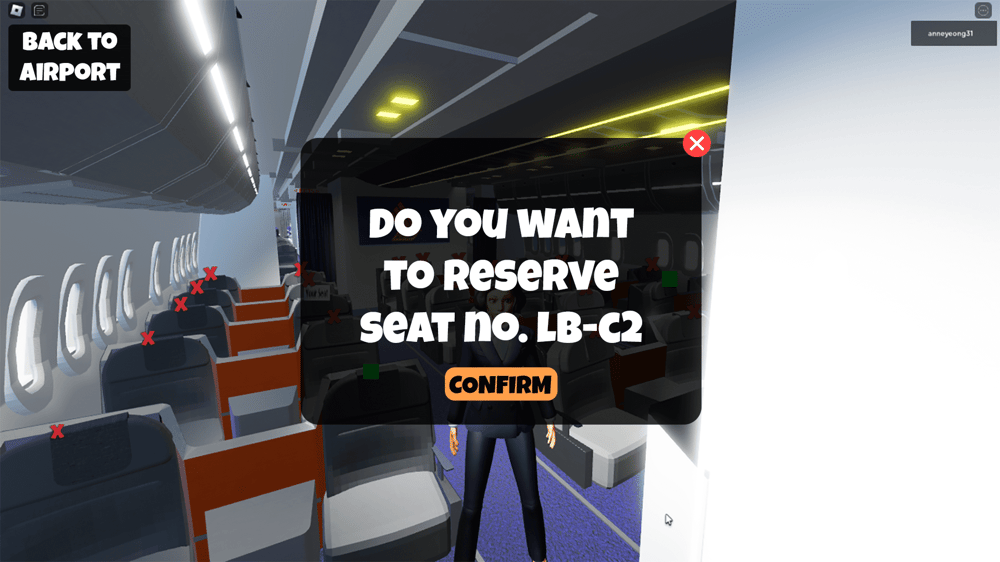 Enhanced Maintenance and Supervision: Regular aircraft maintenance is a crucial activity that ensures the airworthiness of the aircraft by means of continuous inspection, defect identification, rectification, and replacement. However, there are several challenges that hinder the maintenance process, such as:
Shortage of skilled resources
Need for faster turnaround time
Glitches from a lack of monitoring
The metaverse holds the potential to not just cater to the above challenges but also provide convenience, enhanced scope, and precision findings. Let's look at some of the ways by which metaverse can radically change the traditional maintenance procedures:
Maintenance engineers can access the aircraft virtually, inspect its parts, identify glitches, learn to repair things, and proactively prepare for unplanned instances using metaverse.
Metaverse facilitates real-time and remote collaboration and helps maintenance engineers fix issues quickly by seeking support from their peers who are physically at some other location.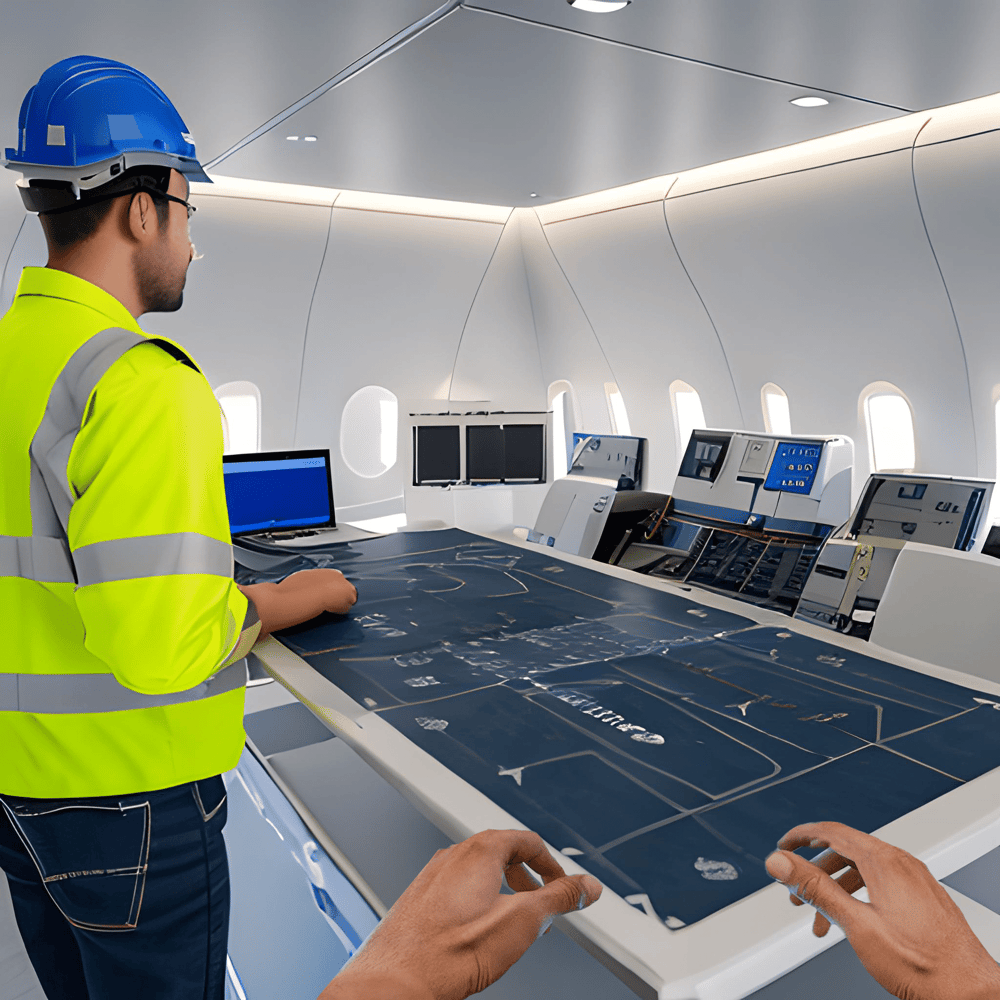 Stimulating training programs: Training and onboarding a new workforce is a massive and demanding task, given the complexities of various aviation systems. Metaverse can revolutionize training which is predominantly simulation-based, online and offline.
Let's look at how metaverse helps the airline industry in training:
Interactive training for future pilots by fabrication of real-world scenarios through immersive and engaging 3D metaverse flight simulators. This enables them to gain practical experience in a controlled and safe environment. Pilots can enhance their situational awareness by gathering information from sensors, weather information, and navigation systems.
Airlines can mimic real-world interactions and challenges to better prepare themselves in case of disrupted operations by recreating the complete airline experience in the virtual aviation world, consisting of various personas such as flight attendants, pilots, maintenance engineers, customer service representatives, and passengers.
Upscaling the level of training by enabling real-time collaborations of trainees with instructors and amongst themselves to gain knowledge with virtual scenarios, workshops, and classrooms.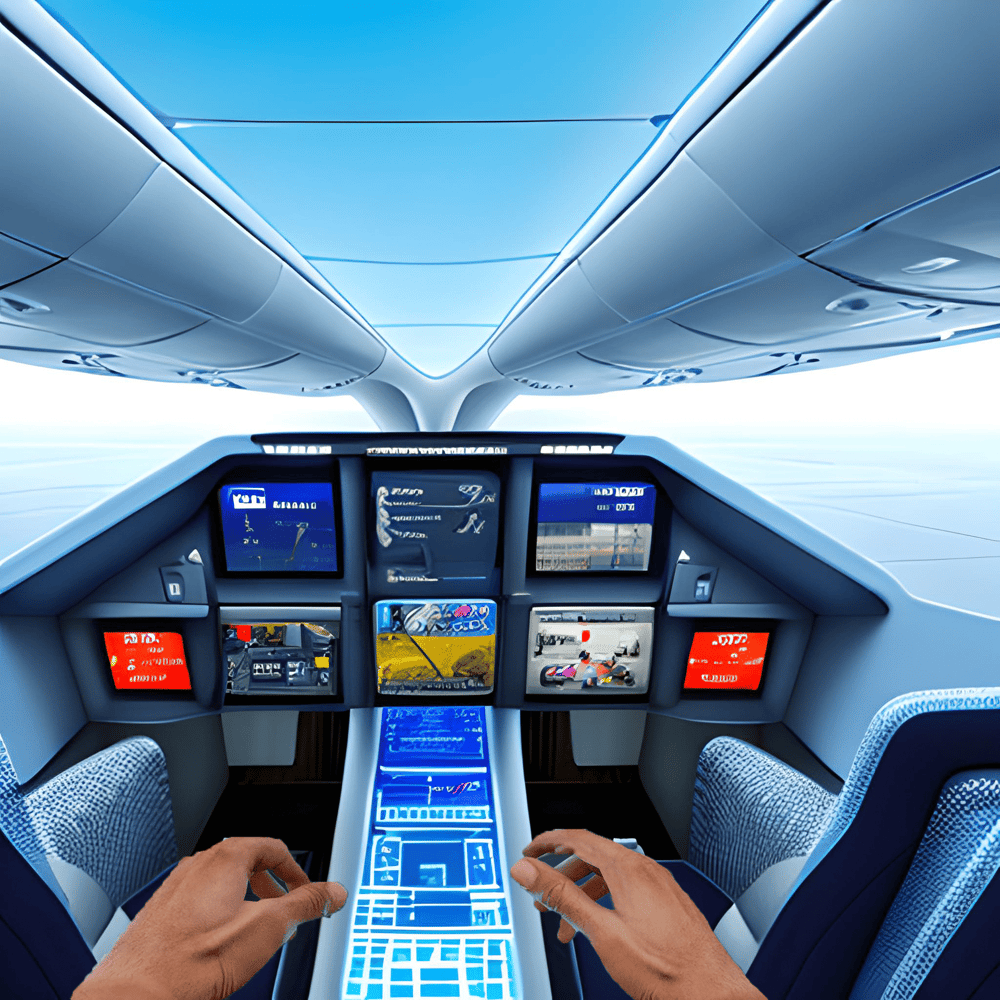 Reimagining passenger experience: Despite their utmost enthusiasm to educate passengers about handling emergency situations, the airline crew often struggles even to seek the people's attention. By harnessing the metaverse in this case, passengers can get into the immersive experience to learn how to prepare for extreme situations such as opening an emergency exit door, using oxygen masks, or using a safety jacket.
Further, passengers could be given a virtual tour of the aircraft, giving them the opportunity to experience upgraded classes or giving anxious passengers a glimpse of the entire check-in and boarding process from the ease of their homes.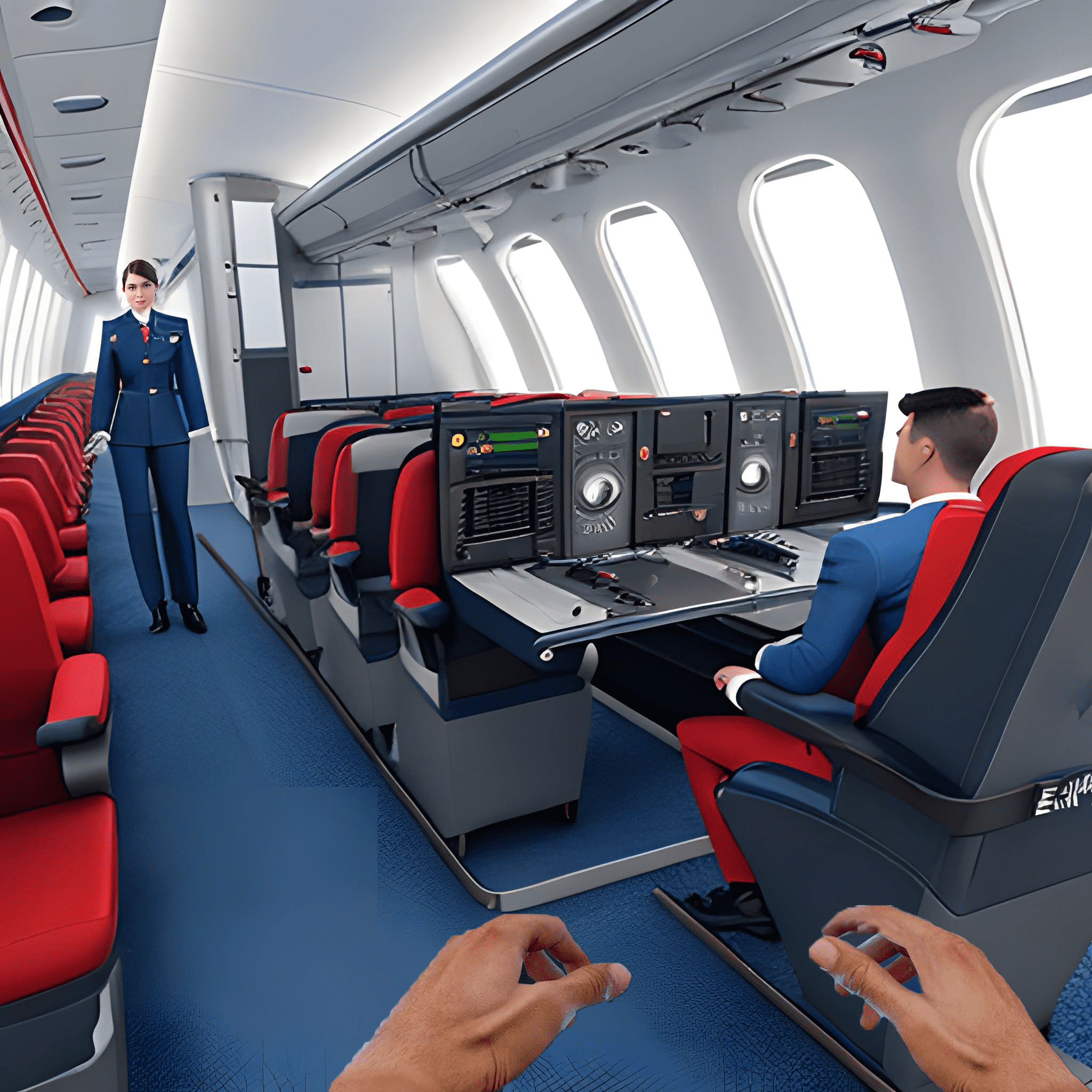 Why should airlines traverse the metaverse journey?
The metaverse landscape is rapidly evolving, and many industries, such as media, gaming, healthcare, retail, beauty, and telecom, are already reaping their benefits. Metaverse has the potential to revolutionize how people interact, collaborate, work, learn, and entertain themselves. It can enable new forms of communication, commerce, gaming, and learning techniques and is certainly amongst the next digital playground through which airlines will be able to:
Evolve their capabilities
Expand their brand presence
Reach customers in a more immersive way
Bring in a futuristic approach to resolve operational challenges and have a faster turnaround.
The digital transformation curve is now taking a mega leap where 'the experience of things' is at the forefront of almost every industry, including aviation. And by leveraging the potential of virtual reality, augmented reality, and other immersive technologies that form the core of the metaverse, airlines can play the 'experience game' like never before.
By leveraging the potential of virtual reality, augmented reality, and other immersive technologies that form the core of metaverse; airlines can play the 'experience game' like never before.
We have often heard the term 'customer experience.' However, as we look to the future, new buzzwords will emerge from the metaverse spring, encompassing various facets of airline activities, such as 'Operational Experience,' 'Planning Experience,' 'In-flight Experience,' 'Booking Experience,' 'Baggage Experience,' and 'Check-in Experience.'
In this new world of experiences, metaverse as a futuristic technology will play a key role in empowering consumers to experience the look and feel of products and services and helping them in their buying decisions while also helping airlines enhance their brand and customer loyalty towards it.
Conclusion
The metaverse is boundless when it comes to imagination and creativity. With its ability to seamlessly bridge the realms of the digital world and reality, the scope of the metaverse remains infinite. By carefully evaluating the opportunities, the airline industry can use the metaverse to simulate various scenarios and craft use cases to help businesses prepare better, plan and adapt to the future, and keep ahead of the competition.
We, at Nagarro recently joined hands with RipeConcepts to redefine futuristic tech, including metaverse, for our clients. Our airline experts can help you identify use cases of the virtual space, determine the type of experience required, and support you in developing the experience. For any suggestions and to know more, contact us at explore.tnl@nagarro.com.