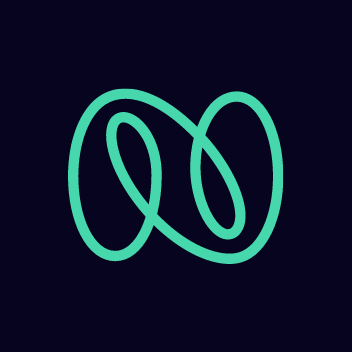 How Nagarro developed the first-ever native iOS/Android app in the US railroad industry.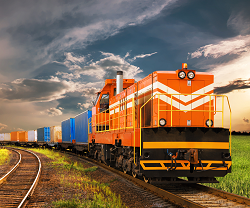 The client is an international transportation company offering a variety of rail, container shipping, intermodal, trucking, and contract logistics services. They are known to be early adopters of technology in the industry and are much admired for it.
A few years back, before anyone in the transportation industry was thinking about it, they realized the potential of mobile phones as a platform for B2C and B2E apps that the rapid advancement in smartphone technology was bringing in. They knew that it was only a matter of time before customers start demanding anytime-anywhere access to their business-critical applications. With a web portal for online shipment management already in place, they soon launched a mobile version. The customers however did not respond to it very well.
What was the reason for low adoption?
The mobile app that was created worked, but the platform had limitations and led to an experience that was not up to the client's usual high standards.
Early users complained about slow performance. The web app was a hybrid implementation. Built with a combination of web technologies like HTML, CSS, and Javascript, the app lacked obvious smartphone features that made the end-user experience suffer. In retrospect, the app suffered from three major issues – lack of responsiveness, inability to handle the volume, and poor overall user experience.
The client already knew that technologically, building a native mobile application was the only way to provide better performance. And that's when they partnered with Nagarro to reimagine the experience first.
New app, new approach
Initial analysis revealed that the problem wasn't a simple technology issue. Users had to work hard to perform simple tasks. Tracing rail cars for example involved memorizing the rail car IDs, or using post-its to jot down car numbers, and several back and forth clicks to get the job done.
A core modernization team led by a seasoned User Experience Designer was set up to keep user advocacy central to all stages of app development.
Begin with the user in mind
Customers and business users were asked what they wanted to do on the mobile and tasks and workflows were built for those specific functions. Here are a few illustrations.
Equipment tracing: During the course of its journey, a customer's equipment (container) moved through the vast rail network, got placed at various yards as it waited for connecting trains. Tracing the freight, therefore, was a critical requirement.

Solution: "Track and trace" gave customers the ability to check a recent set of events and know the last reported location of their equipment. Enabling this feature in the mobile app allowed access to a much wider set of customers who could now conveniently trace the equipment in a matter of a few clicks.

Pricing documents and contracts: Documents and contracts between the railroad company and their customers were frequently updated and required signatures of authorized personnel at both ends. Although the customers could search and view the latest documents on the web portal, there were often delays in getting the documents signed.

Solution: Add a document viewing feature to the mobile app to make it easier for customers to access the latest documents directly on their smartphones. This reduced turnaround times in getting documents signed by both parties and helped achieve higher compliance.

Terminal visit planning and mission execution: Truck drivers facilitating the movement of containers in and out of the intermodal terminals did not have a way to pre-plan their visits, resulting in congestion at the gates of the terminal. The participation of truck drivers in the dispatch process was a missing piece that was stopping the integration of the Terminal Operating System, Way billing System, Portal OCRs.

Solution: Implementation of a user- friendly driver modules in the mobile app allowed drivers to pre-plan their visits from anywhere. This not only resulted in a drastic reduction in turnaround times at terminals, but ensured better security, reduction of paperwork, an increase in volume handling capacity of terminals, reduction in operational costs, and a drastic reduction in claim settlements related to damages.
The Result
The approach throughout the design process was one of enabling users to complete any task in three taps or less. The complete navigation was restructured to make it fully task-based and the UI was further simplified to show users only those actions that were relevant to them.
The new app opened with a simple list of modules each of which took the user through a guided workflow designed to minimize user input. This was achieved by intelligently adapting the workflow to the user based on her type, access levels, and other contextual data.
Users with extensive experience of the legacy application could also easily learn this new interface and become productive even while being away from their desks.
The new app was launched and proved to be an immediate hit with the users. The reason was that the website was not replicated as is on mobile. The impact it had can be seen in the results it produced.

Write to us at info@nagarro.com to know how we can craft your modernization strategy with you.