You're driving through the mountains on a misty morning, and the clouds creeping up from the shoulder of the road bring a craving for piping hot noodles.
You make a halt to satiate your cravings. A bowl of noodles that would cost you 20 bucks back is now 80 bucks. But given the place and context, you don't complain and enjoy your noodles.
The same logic applies to enterprises navigating complex pricing for configured products. A solution demands a different price in different technological environments.
But establishing this contextual price is tricky and requires the sales representatives to spend hours reviewing price sheets and considering multiple factors like region, country, currency, discounts, and active campaigns.
Even after all this effort, the pricing isn't often accurate or timely. Sounds familiar? But the trouble doesn't end with the complex processes. Inefficiencies in pricing can even cost you a customer. Let's remedy that with Oracle CPQ!
Oracle CPQ helps mitigate this and ensures the customer is happy with accurate and quick pricing. It also keeps your sales rep happy as they can now focus on winning the deal.
What is CPQ?
In CPQ (Configure Price Quote), the pricing is context-based pricing used for complex product configurations in your enterprise that must be accurate and quick.
CPQ helps you streamline and automate sales quote and proposal processes. They are frequently used in manufacturing, telecom and security services, etc., where products or services have various customizable options and pricing configurations.
Let's now look at the steps involved in defining pricing:
Price setting defines a product's price and discount guidelines based on competitor prices, demand analysis, etc.
Price execution involves applying price and discount at runtime in the quote when you add the specific part.
Price negotiation guides sales reps in achieving optimal customer prices and discounts using analytics and metrics.

Oracle CPQ focuses on two of these pillars- Price execution and price negotiation.
Why Oracle CPQ?
Oracle CPQ helps with value-based pricing. It enables accurate pricing calculations for complex configurations in little time. Oracle allows you to choose from multiple pricing methods depending on your requirements.
Some of the benefits of Oracle CPQ include the following:
Accurate and consistent pricing
Pricing optimization
Margin protection
Streamlined discount management
Real-time pricing updates
Increased sales velocity
Besides the pricing, the deal management capability in Oracle CPQ uses analytics and metrics to help your sales teams achieve optimal pricing and discounts. It allows your sales representatives to negotiate using the latest prices and price scores and achieve profitability.
It has out-of-the-box ML-powered price optimization and price guidance solutions that help define pricing metrics per the requirements. It is a code-free setup that trains and builds artificial Intelligence based on previous deals.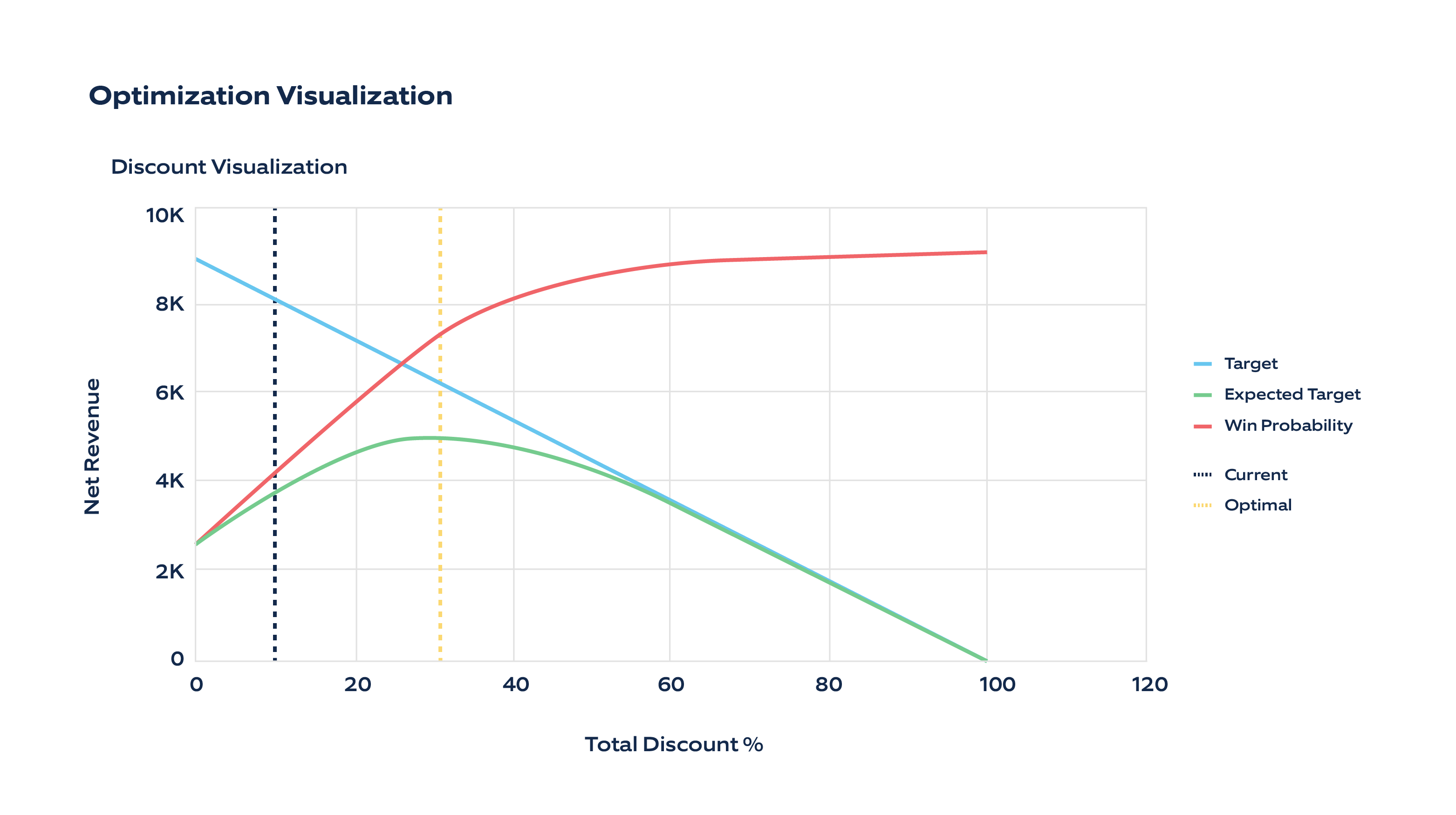 How to execute pricing with Oracle CPQ?
You can achieve pricing in Oracle CPQ using various methods, such as:
Part-based pricing applies the part record, which is the part's default price. You can use this method with static pricing, and the part pricing remains the same irrespective of country or region.
Pricebook pricing involves associating parts with prices in price book administration with multiple price books. One of our global manufacturing customers had parts whose pricing changed with country/region as regulations, discounts, and currencies determined the country-based prices.
Nagarro helped them fulfill this requirement using Oracle Pricebook pricing, where a separate price book is available for every country or region. Once we add the part to the quote, the system takes the price from the concerned price book.
BOM (Bill of Materials) pricing assigns the prices to BOM items in the BOM item definition table. Consider an organization selling laptops; the required sub-items include a charger, adapter, mouse, and mouse pad. The BOM pricing method is suitable if you need to maintain a hierarchy of products and their prices.
Pricing engine is best suited when multiple rules apply, and various discounting and pricing models exist. This method has three components- pricing attributes, pricing rules, and pricing model.
Pricing attributes are the attributes that are used in the computation.
Pricing rules define the pricing model per the prevailing condition.
Pricing models contain the logic of pricing calculation methods.
One of our security service clients required different pricing for different business segments. One of their business segments required volume-based price (discount provided varied based on the volume ordered), whereas another segment required an advanced pricing model. The client is now working with two pricing models. We used the pricing rule to define the pricing model for a specific business segment.
BML (with or without data tables) defines pricing logic using the BML script. You can use data tables to store products' base prices and markups. One of our global manufacturing clients had different prices for different product families, determined by various factors.
These prices and markups are stored in data tables. We built an Oracle CPQ solution that calculated the product price using the BML script by fetching the base price and various markups.
You can even combine these approaches to meet your pricing needs. For instance, Nagarro worked with another global security company that wanted to define prices based on country-based regulations and sought tier-based pricing for some products. We used price books and the pricing engine to fulfill the requirement.

Fig: Various methods used to achieve pricing in Oracle CPQ
Our innovations with CPQ
Oracle CPQ allows you to set prices efficiently and quickly. Your sales reps don't need to invest time understanding the pricing processes and calculation; instead, they can focus on what they do best – sell.
In a recent project, we helped the client's sales team reduce deal time by 20% through the deal analytics feature. The deal analytics feature provided valuable insights and historical data that helped close the deals faster.
CPQ is an exciting space for Nagarro, with our teams constantly innovating and churning out novel solutions in pricing. We recently built an Oracle CPQ chatbot accelerator to reduce the dependency on browser-based quoting. The bot allows sales users to create and modify quotations accurately. They can further update it as per their needs and pricing-related features. For instance, if they want to offer bulk discounts or discounts on multiple line items, they can feed in the discount and the quote number in the app, which will take care of the rest.
We are involved in many more exciting Oracle CPQ projects. If you are intrigued to know, we'd love to give you a complete tour of our Oracle CPQ capabilities. Just drop us a note at OracleCoE@nagarro.com.