One of the main challenges for any logistics company is to manage its deliveries cost-effectively. Travel-related delays, last-minute information, or change in routes can ruin the best of plans. But what if the warehouse managers could get cellphone alerts when a problem occurs or even just to keep up-to-date with the delivery trucks? A notification, like a delivery truck is in-bound with a shipment and is currently five kilometers away, could be a huge asset. The managers could get enough time to prepare the team with the necessary headcount. This way, a logistics company is better equipped to manage its loading/unloading time, eventually reducing lead time. This is the 'what', what about the 'how', how can you get this kind of solution? How can we achieve automated alerts when a truck arrives or even has a problem? Enter geofencing technology!
What is geofencing?
As its name suggests, geofencing means setting up a virtual fence to mark the boundaries of a specific geographical area. Once these boundaries are crossed, geofencing alerts the relevant parties. The concept of geofencing relies on Global Positioning Systems (GPS) or Radio Frequency Identification (RFID)-enabled software to define geographical areas with virtual boundaries. It's like drawing a circular area on Google Maps with a specific radius. When an authorized (GPS or RFID-enabled) device crosses this virtual boundary, it triggers a pre-defined alert.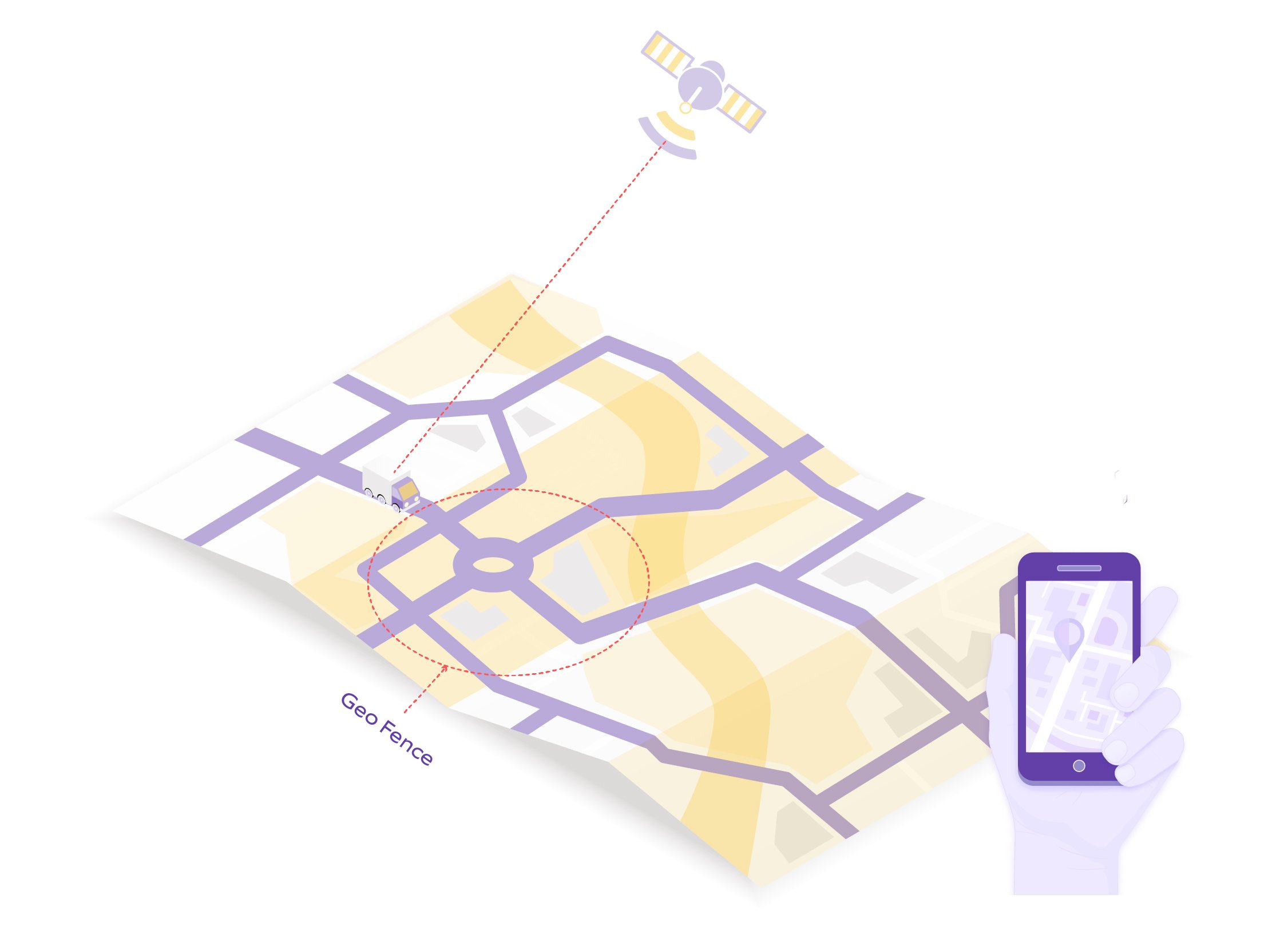 How does geofencing work?
Mobile applications predominantly leverage geofencing as a technology. It requires some form of user opt-in to a location-based service to define and activate the virtual perimeter. Mobile device-based geofencing begins with an administrator or the mobile application developer, who creates a virtual fence surrounding a real-life geographical area on a virtual map. Once the application is installed by the relevant user, his/her movements are tracked via GPS, Wi-Fi, or cellular data. On any entry or exit from the geofence, the authorized parties are notified through emails and/or text messages.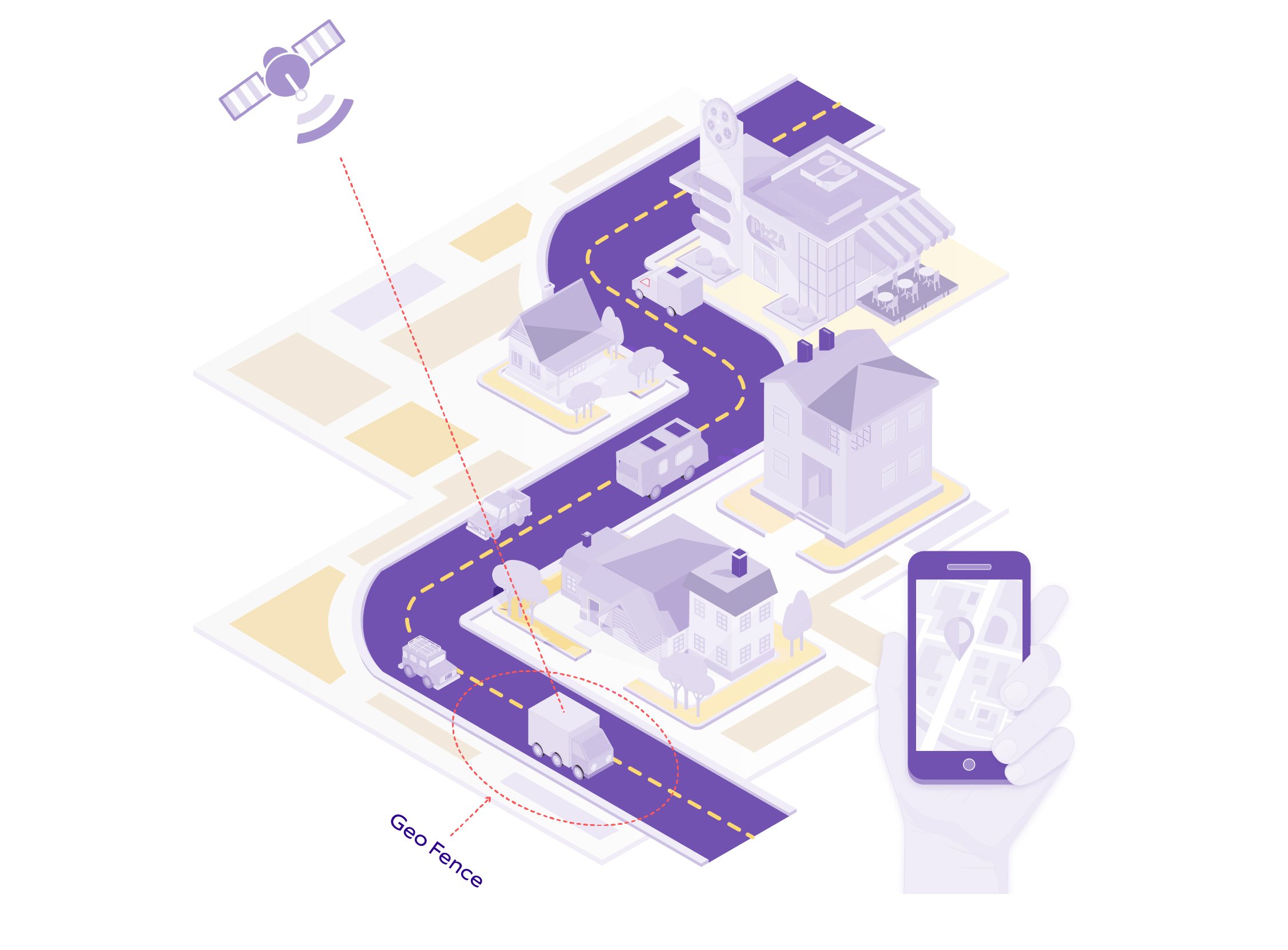 Another common form of geofencing is to set up an RFID antenna in specific locations and create a geofence that uses radiofrequency. It tracks any movement of assets that are equipped with RFID tags within the perimeter. Once the movable asset crosses the RFID-based geofence, the app notifies the relevant parties. This method helps in locating an asset accurately in or around the geofenced location and minimizes the risk of theft or misplacement.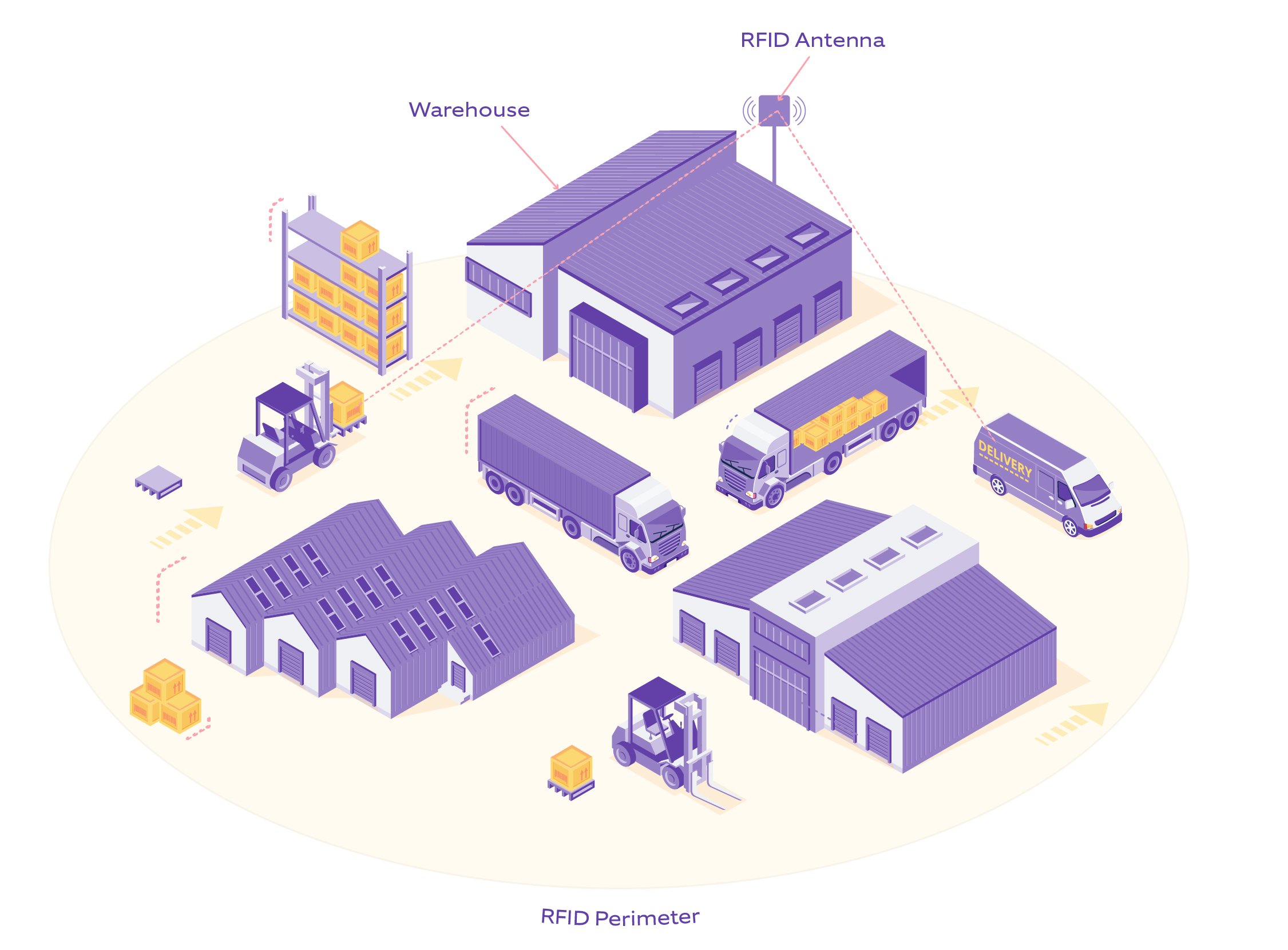 How does geofencing help in logistics?
Logistics companies that use geofencing technology have an edge over their competitors because they can manage more accurate and transparent shipment handling, with real-time updates. This improves overall delivery (operational) efficiency and customer satisfaction.
According to a Transparency Market Research report, the global market for geofencing will expand at a compound annual growth rate (CAGR) of 30.0% and generate revenues worth over US$ 2 billion by the end of 2022. The report further projects that transportation & logistics will become the largest end-user industry in the global geofencing market.
Here are some use cases that display how geofencing can help in logistical operations:
Real-time alerts on incoming shipments and deliveries
Geofencing is commonly used to send notifications to the authorized parties if any geofenced boundary is breached.
A logistics company can leverage these event-based notifications to better prepare for the operational work in docks or warehouses.
Real-time alerts can reduce a) the lead time required to load and unload trucks at warehouses and b) the money spent on docks for shipment carriers.
Alerting the customer about an incoming delivery improves customer satisfaction.
Such alerts can also show an Estimated Time of Arrival (ETA) once the delivery vehicle enters or leaves the virtual boundaries defined by the logistics company.
Last-mile delivery orchestration
Every logistics company faces the key challenge to better orchestrate last-mile delivery logistics to ensure on-time delivery of goods. Unforeseen events such as sudden weather changes, roadside accidents, traffic, or other commotions can compel drivers to use different routes. Ensuring dynamic routing is essential for last-mile delivery in such cases. Once the driver deviates from the suggested route and enters a geofenced area, geofencing will dynamically update and recalibrate the last-mile delivery for the onward trip by calculating the remaining distance to travel and notifying the relevant parties for probable delays with the adjusted ETAs.
Asset security at warehouses
By creating an RFID-based geofence surrounding a warehouse, a logistics company can reduce the chances of valuable assets being accidentally misplaced or stolen.
RFID-based geofence can track movable individual assets or packages (marked with RFID tags) in real-time for their exact location within the warehouse.
Allocating RFID-enabled employee ID cards or visitor passes helps track people who enter and leave the warehouse, providing an added security advantage.
Better coordination and planning
Geofencing relies heavily on GPS tracking. Any alerts about upcoming shipments and deliveries enable companies to better coordinate their front-end teams with the necessary workforce, machinery, and vehicle allocations. Even in case of a deviation from the original plan, the alerts received from the geofences ensure that there is enough time to make the required changes.
Yard management and monitoring are transportation management techniques that can leverage geofencing capabilities to effectively track cargo and shipments within a boundary, such as a warehouse, or in other words, a "Yard". When an inbound truck arrives at a large-sized warehouse/yard, it is tracked via geofences. The tracking information is relayed to an automated system that can schedule dock loading/unloading assignments within the yard. This can guide the truck driver to the correct loading/unloading dock on a scheduled time slot. This helps drivers neither lose their way within the large perimeter of the yard nor waste their time due to unmanaged truck movements and traffic within the warehouse premises.
One can take coordination to the next level by using geofencing in conjunction with Internet of Things (IoT). Capturing data such as temperature through IoT sensors mounted inside the containers can be monitored in real-time via IoT platforms. By integrating IoT platforms with geofencing, an automated system can notify the warehouse to adjust the temperature inside the local storage unit as per the temperature requirements of the incoming shipment.
Why is geofencing a great solution?
Here's why logistics companies are keen to leverage geofencing technology:
Geofencing is not cost-intensive.
It does not require any special hardware setup.
Once the geofencing application is installed, a simple GPS-enabled mobile phone is enough to receive all the alerts.
With geofencing tech, a logistics company gets a huge advantage over others (depending on the functionalities of the geofencing software solution, developed with various automated decision-making and advanced rule-based notifications).
How is Nagarro shaping the future of logistics with geofencing?
Nagarro is shaping its clients' business consistently with its digital transformation strategy, helping them gain a competitive edge. To find out how we help our clients from the travel and logistics industry stay ahead in the competition, visit our travel & logistics page. You can also check out our AI-based route optimization solution in last mile delivery. To know more, get in touch with our experts!