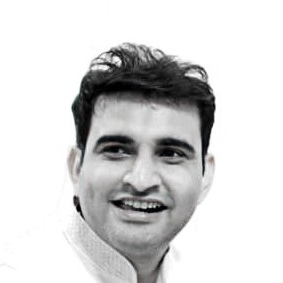 Embracing the cloud has become inevitable to succeed in today's digital era. According to a Gartner report, the worldwide public-cloud services spending in 2020 was around $257.5 billion which has been estimated to reach 490 billion US dollars in 2022. Today organizations are realizing the importance of digital transformation and the need to adopt public cloud that brings so many advantages such as better uptime, agility, governance, orchestration, flexible pricing structure and scalable workloads. However, despite hefty spending on the cloud, one in every three organizations fail at accomplishing a successful cloud migration and realize its benefits.
Did you know?
As of 2022, over 60 percent of corporate data is housed in the cloud, compared to 30 percent in 2015.[Source]
Increased customer expectations for a seamless online purchase experience and vehicle technology advancements are contributing to this change.
While vehicle sales will continue to play a substantial role, there are growing opportunities for OEMs to exploit new growth routes, thus reducing their heavy dependence on vehicle sales. This means investing in digital innovations to create exceptional experiences, innovative strategies, and business models across sales, after-sales, and usage.
Survey
Figure 1 below is a graph that shows growth of public cloud revenue in recent years.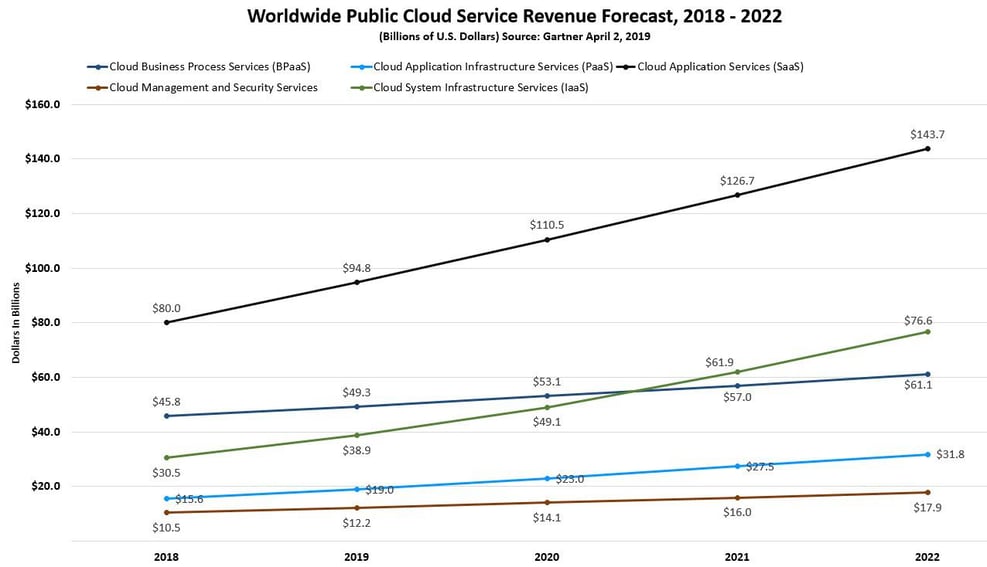 Figure 1: Public cloud revenue in recent years [source]
Shifting to the cloud - the greatest challenge
Let's face it. Shifting to the cloud platform is not as straightforward as it may appear. It can be risky and unsuccessful if not done correctly. Besides evaluating the immediate and future pricing, the lock-in period with a vendor, and making security assessments, a plan and proper implementation is the key to a successful cloud implementation. To avoid an architectural and operational nightmare because of last minute back offs, successful cloud adoption approach will largely depend on the right selection of migration strategy and the following considerations.
The Top Three Considerations
for successful cloud migration
There is no one straight-talking method for migrating to cloud platforms. Every organization has its own set of challenges, each application is different and so are its considerations. So, to ensure a successful migration, consider the following aspects:
The business requirements
Defining a clear business objective should always be given the highest importance as it has a direct relation to the performance of the business. So, to decide the right cloud migration strategy, it becomes important to layout the current problems and expected outcomes.
Selection of Cloud vendor
Since you are going to keep highly confidential data outside the company's network, cloud vendor needs to be chosen with careful assessment. With the availability of so many public cloud providers and the plethora of services that they provide, you need to evaluate which provider best suits your needs by comparing their services, global availability, pricing, and security features they offer which will eventually help achieve the business goals.
Migration Methodologies
Gartner originally brought 5Rs strategy that helps you in evaluating different available possibilities which was later revised by Amazon to make it 6Rs strategy. Organizations that are looking to migrate to the cloud should consider one of the following migration strategies which best meets their requirements.
The 6Rs of cloud migration strategies and beyond
Re-Host: Also called Lift and Shift, this strategy does not require any change in application code and infrastructure services. It simply starts with analyzing your present ecosystem, building the inventory, mapping the services, and the deployment of the same.
Use Cases – best fits organization that wants to avail the benefits of cloud but do not want to alter the application code, need faster deployments, have limited working knowledge of the cloud landscape and are willing to take fewer risks.
Complexity level – Easy
Duration – Short


Re-platforming: As the name suggests, this strategy only requires changes at the platform level and keeping the code as-is. In this strategy you might bring autoscaling in the ecosystem or swap your components to cloud managed services, for example, moving to Load balancers or AWS RDS and getting rid of software LB and MySQL that was setup by hand.
Use Cases – Suitable for organizations seeking immediate benefits by lessening the burden of managing infrastructure, keeping the focus on business goals, or limited in required skill.
Complexity level – Moderate
Duration – Moderate


Re-Factoring: A method where you re-design the application and develop it in accordance with the cloud-native features. This is a time-consuming method that requires upskilling or appointing new resources as it may require a major code change. The main advantages of refactoring are increased ROI, improved agility, and enhanced end user experience.
Use Cases – The right candidate for this is an organization seeking to maximize efficiency by taking advantage of cloud abilities.
Complexity level – Hard
Duration – Lengthy


Re-Purchasing: This is largely required when an organization is considering replacement of legacy systems with equivalent SaaS-based solution. An example in this case can be migrating to Google Workspace and getting rid of Desktop Applications.
Use Cases – Suited for organization planning to minimize its overhead and at the same time looking to modernize their setups.
Complexity level – Easy
Duration – Depends on the requirement


Retire: This method simply talks about de-commissioning the applications that are no longer required. It begins with examining the entire application landscape, discovering the unused, and finally phasing out applications that eventually ends up saving time and energy along with saving costs.
Use Cases – Useful for scenarios wherein applications are redundant or lacking integration capabilities.
Complexity level – Easy
Duration – Short


Retain: This strategy states that when you see no point in migrating the application at present moment. Overshooting cost and compliance can be a reason to remain with current infrastructure. So, basically you do nothing but choose to revisit the application in later stages.
Use Cases – Organization who thinks that their application or data is crucial, and it may become unsafe, if they decide to go with public cloud.
Complexity level – None
Duration – None


Re-Process (Additional 7th R): this approach focuses on carving out individual application process and moving it to corresponding cloud services. It proposes to examine all current running processes on current servers and suggest the best suited server infrastructure for considered processes.
Use Cases – Organizations who are looking for a shift in their specific workloads to get cloud benefits.
Complexity level – Easy
Duration – Short



Conclusion
Migration to the cloud is a tricky mission and it is evident that you must be extra cautious if you are planning to move to the public cloud. There is no "one-size-fits-all" approach, So, these strategies may suit you as-is, or you may require a hybrid approach. The benefits of migration will depend on thorough preparations, aligning appropriate resources, and selecting the right methods and technology.
Irrespective of the ecosystem that you may have, Nagarro can help you in transform and embrace your migration journey the right way that suits your business needs. We start with reviewing and assessing the current infrastructure, identifying the best candidates for migration, and designing a tailored model which ultimately ensures that your migration to cloud is profitable.
Sources: