First things first! Let me apologize in advance for some of the harsh wording you will find in this post. After all, the title is already provocative, but I love my job and the value I try to achieve for companies and people alike. The field of Agility is a polarizing one. I have seen many people who love 'Agility,' and most aspects stand behind this easy-to-learn but hard-to-master ability/mindset/method. On the other hand, I have also met just as many people who can't stand this field of expertise (it's surprising how many frown at the very mention of "Agile").
As an Agile Catalyst, one of the first things you learn is that you should work with the people who want to work with you and "kind of ignore" the people who want to work against you and fear change (because "they've worked for 20-30 years like that, why would they need to change?"). In my experience, it's not okay to neglect these people. Why? Well, imagine you have a basket full of fresh and juicy apples. One rotten apple can spoil the entire bunch. This is why I'd like to address some myths that these spoiled apples use to harm the other apples. I'd like to believe my input can help them stay nice and fresh (Fine, I promise, no more food references!).
Myth# 1: Agility is only for software development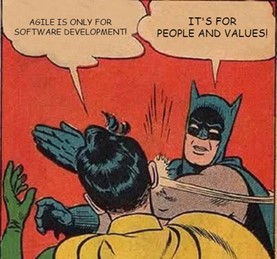 Of course, I would never slap anybody - but I do like this reaction meme because it gets attention
Easily the #1 myth that I hear. I have heard it so often that if I'd got a cent for each time I've heard that myth, I'd be…not exactly rich but would have a nice enough sum to go on a nice vacation.
It's true that the roots of most known agile concepts (Agile Manifesto, Agile Principles, Modern Agile etc.) have their origin in software. However, their core messages barely even mention that field.
"Yes, it does…right there…" → I KNOW! But I'm sure you are smart enough to understand that some things can be translated to more general aspects of our work life. Just substitute the word "software" with "product" or "offer" or "contract" or "procedure" or….. you know what I mean. There is a reason why we also have a new Scrum guide - because they want to get rid of the annoying software stigma.
MY TRUTH: OVER THE LAST FEW DECADES, AGILE HAS DEVELOPED FAR BEYOND SOFTWARE DEVELOPMENT. IT HAS MANY USES IN MANY DIFFERENT FIELDS – I CAN CHALLENGE ANYBODY TO IDENTIFY ANY FIELD WHERE THEY WOULD SAY AGILE VALUES CANNOT BE APPLICABLE OR USEFUL.
Myth# 2: You can do whatever you want in agility – people can do whatever they want, whenever they want – just faster and with an excuse that sounds fancy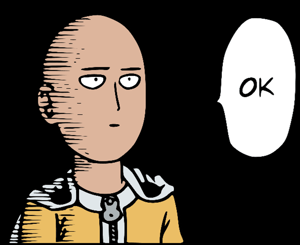 My inner position when I get confronted for the 1000 time with this myth before getting into a solution focused approach
The first few times, I was very surprised to hear this from people. After many conversations about it, I understood their point of view. Most of the time, people who manage rigid structures and processes are afraid of losing the "power" behind their position.
I do understand that it is important for people to have a stable environment so that they can work without distractions. But agile values or methods are not a convenient reason to throw away plans on a whim.
A key aspect of Agility is the ability to stay flexible and to be able to adapt to changing structures – but not without a good enough reason. One good reason is, of course, for the customers. But even there, we must find a proper way of reorganizing our work or priorities. A good Scrum Master / Agile Catalyst should ensure that people understand why we work the way we do and that it is important to adapt, BUT WITH A GOOD REASON.
MY TRUTH: DISCIPLINE IS KEY IN THIS MATTER, AND THIS IS WHY COMMITMENT IS SUCH AN IMPORTANT AND INTEGRAL PART OF AGILE.
Myth# 3: Every Agile Coach/Scrum Master is the same – if you know one, you know them all.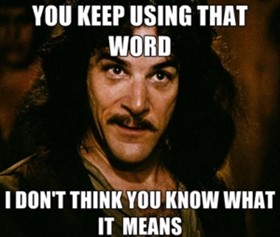 Agile Coaching is even in our field of expertise, as a title with a lot of interpretations and with a lot of people being emotionally involved
In general, I avoid making sweeping statements or generalizations about people. But surprisingly, I hear one sentence often enough in the context of my job. Especially when I introduce myself to people and they ask me what I'm doing as a profession (try explaining to your Croatian grandmother what an Agile Coach is when she's already struggling with the concept of the internet).
In general, if people have any idea regarding those who make Agility their job – they know Scrum Masters. "Oh yeah, Scrum – that thing from software development."
See the myth above? That guy always asks if we have impediments and writes the protocols. You are lucky to have such an easy job!
In general, it pains my heart if people have a bad experience with Agility. They tend to think that things don't work out how they want them to because "others are at fault." But in general, it's easy to call yourself "agile" without even having the chance to work with your peers in that field of expertise.
MY TRUTH: JUST BECAUSE YOU HAVE A SCRUM MASTER OR A PRODUCT OWNER CERTIFICATION, IT DOESN'T NECESSARILY MAKE YOU AGILE. I'D LIKE YOU TO REFER TO THE 'AGILE COACH COMPETENCY FRAMEWORK (BY LYSSA ADKINS AND MICHAEL SPAYD). TO KNOW MORE ABOUT WHEN YOU CAN START TO HAVE AN UNDERSTANDING REGARDING THAT ROLE (ESPECIALLY THE FIELD REGARDING YOUR EXPERTISE AND YOUR EXPERIENCES WHILE WORKING IN THE FIELD).
Myth# 4: Now that you've implemented <INSERT FRAMEWORK>, the team/organization is agile.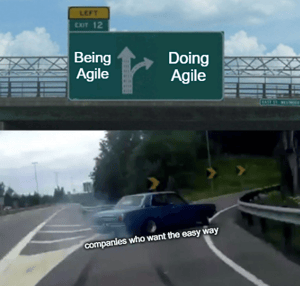 Scrum, Kanban, LESS, SAFe, and many such frameworks can be used to support Agile Values and improve efficiency for people and organizations. But in my view, most frameworks are helpful when you want to implement the ideology of Agility. Their biggest strength is in supporting the transition to this new way of working. Sadly, many people think it's just a process you need to implement. Just follow it blindly, and voila, you can call yourself 'agile' (cause it's a word that's so modern, and who doesn't want to be cool?)
These frameworks are tools. And as with any other tool, if you don't know how to use a tool properly, it will just be inefficient or may even become a hindrance to your goals (try using a wrench for painting a wall (or some other funny misplaced tool for this reference). Can it work? I rest my case).
There is a big difference between "being agile" and "doing agile." Frameworks are more visible and help you "do agile," but we try to "be agile" so we can truly adapt to the dynamics of changing circumstances.
MY TRUTH: MOST IMPORTANTLY, AGILE IS THE ESTABLISHMENT OF A MINDSET THAT FOCUSES ON VALUE AND IT IS THE WILL TO ADAPT TO AN EVER-CHANGING ENVIRONMENT WITH A NEVER-ENDING PURSUIT OF IMPROVEMENT.
Image source: https://imgflip.com