Individuals in leadership roles are under immense pressure today. Anyone who embraces the mantle of leadership faces an enormous challenge. That is true, regardless of the level or the scope of an organization. While stepping into a lead role, leaders are selected to stand up to three core promises:[i]
Set the right direction for creating meaningful work
Engage all stakeholders and employees and hold them accountable for their contributions
Craft systems and establish processes that support focused work and operational excellence
There is a hidden fourth promise underlying these three obvious promises. When we select someone for leadership and guidance, we expect them to fulfill their role with high skill, knowledge, and wisdom. The bar we set on our expectations towards the method and more importantly the outcomes of a leader's work are high. Are these expectations unfair?
The business impact of leadership
Research indicates that leadership has a measurable impact on business outcomes. Studies[ii] show, that businesses with a leadership team achieving a high effectiveness score, beyond the 80th percentile, double their business results compared to those of the middle percentile.
In other words: Effective leadership multiplies your business outcomes. So, you need to hold high expectations for leadership teams. With such an impact of leadership, we need to ask more questions:
How do I become an effective leader?
What do I have to do to live up to these standards?
What makes me a good leader?
Are there any applicable leadership models?
There have been many attempts and research projects undertaken to answer these questions. But the answers are constantly evolving, like our approaches to leadership.
The first answer was the "Great Man Theory". It identified leadership qualities to be innate to a person. Soon attribution theories followed. They claimed leadership success stems from specific traits, like appearance, intelligence, or charisma. Situational and contingency theories became a more recent explanation. Such theories take a more balanced view. For these models, success comes from utilizing different behaviors depending on the context. For example, a less mature team needs a different leadership style than a more mature one. These ideas on what makes an effective leader grew more and more complicated over time. Early answers (The Great Man) have been very simple while later theories are more complex.
These theories have a good side and a bad side. Let's talk about the good side first. You can educate yourself about these leadership models. Once you know about all these factors, you can try to incorporate them into your daily work. The bad side is that some of these theories refer to parts of yourself that you will find hard to change (e.g., communication style or behavior). Others ask you to change things you cannot change at all (e.g., how similar you are to a follower). And then, of course, each of them is a model, that may be useful in a specific context, but entirely irrelevant in another one.
So, is there a shortcut? Some elements that you may be able to influence. Some formulas that you can apply in your daily work. There is!
The trust factor
I went to research this 'shortcut.' I considered many of the remove theories and research on effective leadership mentioned. Through these studies, I found a clear pattern: Leadership effectiveness is related to interpersonal factors. Of course, the specific factors varied. They include the respect people give you in your role, how much they like you, your shared attitude, the attention you give to your members, or how kindly you operate.
Yet, one of these stands out. Many studies mention it as the most relevant one: [iii,iv] Trust. A leader building high-trust relationships with their follower will reap better leadership results.
Leading through relationships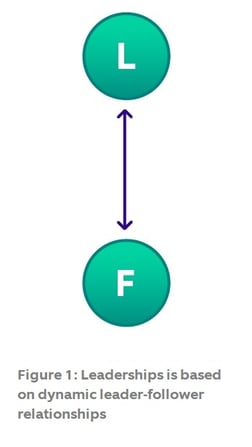 This is the core idea of another leadership theory, called the Leader-Member-Exchange Theory. Crafting and maintaining the one-on-one relationship between a leader and their follower (member) is the linchpin. It leads to less employee turnover and higher performance. A great relationship may even lead to an increased likelihood of promotion and greater commitment for the follower. [v] This leadership calls for rather a simple action: Invest in growing a sound personal relationship with every one of your followers on a one-on-one base. Leadership success will not come from the power, or authority you have over the teams you work with. Instead, the quality of your leadership grows with every single positive interaction you have with your members. Invest in getting to know them, build trust, and take part in how they feel or what they need. Lead one person at a time.
What happens if we use this approach in a larger setup? We may find ourselves confronted with people with whom we have a hard time building these high-trust relations. Of course, we will be able to find solid ways to work with them. It is not that we can't stand each other. Yet, there will always be people who we won't 'click' within the high-trust sense, which helps us build leadership effectiveness. This is what separates our 'in-group' from our 'out-group'.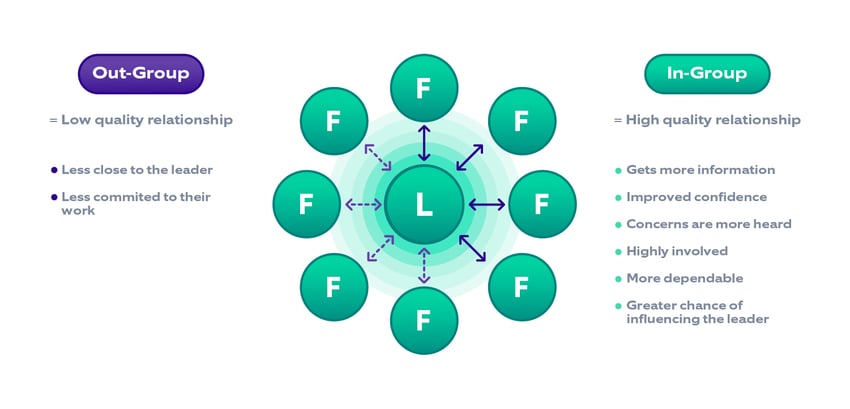 Figure 2: In-Group and Out-Group different levels of leadership effectiveness
The 'in-group' and 'out-group' are two groups that emerge as a result of human behavior. The 'in-group' will always get more information and attention from their leader. As a result, they will be more involved, be more confident and have a greater chance of influencing the leader's opinion. The 'out-group' will not be that close to the leader and as a result less committed to their work. Since it's a naturally occurring phenomenon, we need to find a way to work around it.
Building a leadership network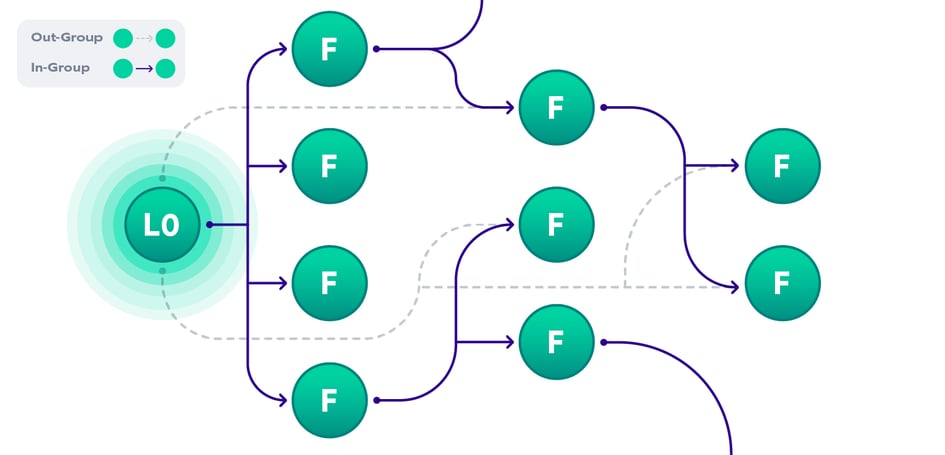 Figure 3: Creating a leadership network from "layered in-groups"
An applicable solution to the problem is building a leadership network. This network will emerge from exactly the separation of in-group and out-group. Let's consider the in-group first. We need to maximize the size of our in-group to expand the number of people with whom we keep these high-trust relationships. Also, we need to be aware of the people whom we should lead but who are in our out-group. Our leadership will be less effective with these people than with those in our in-group. In the next step, identify people in your in-group who have high-quality relations with individuals in your out-group. Nurture them to become leaders themselves. They will expand their leadership network on their own. This way, they'll include people you cannot effectively lead in their inner circle. As a result, you will use a larger network of high-quality and high-trust relationships to lead indirectly.
This will help you fulfill the leadership promises entrusted to you.
Wrapping-up
The effectiveness of your leadership depends on the quality of relationships you keep with your followers. A useful method to increase your effectiveness is to maximize the group of people with whom you can keep high-quality relations. To become an effective leader yourself, you will build and maintain relations with and develop the skills of leaders-to-be. You'll become a catalyst of effective leadership teams.
---
References
[i] Anderson, R. J., & Adams, W. A. (2016). Mastering Leadership. Wiley.
[ii] Zenger, J., & Folkman, J. (2009). The Extraordinary Leader: Turning Good Managers into Great Leaders. McGraw-Hill Professional Publishing.
[iii] Gomez, C & Rosen, B. (2001). The leader-member exchange as a link between managerial trust and employee empowerment. Group & Organization Management, 26 (1), 53-69.
[iv] Pellegrini, E. K., & Scandura, T. A. (2008). Paternalistic leadership: A review and agenda for future research. Journal of Management, 34(3), 566-593.
[v] Northouse, P. G. (2018). Leadership: Theory and Practice. Thousand Oaks, California: Sage Publications Inc., p. 139-162