What makes an employee stay loyal to a company for decades? Is it the monetary aspect, the perks, or the career boosting opportunities or something else? At Nagarro, our organizational DNA, governed by its core values: CARING, embraces a humanistic people-first way of thinking and nurturing. A culture that we believe, fosters employee loyalty. We spoke to a few Nagarrians, who stayed with us through thick and thin; to understand the reasons behind their belief and trust in Nagarro. Here is an account of their journeys, experiences, hopes, and on how Nagarro played a pivotal role in their individual growth and loyalty over the years.
"Nagarro has become bigger and better but it still retains its child-like enthusiasm!"- Swekriti Sharma, Technical Lead based in Gurugram (India)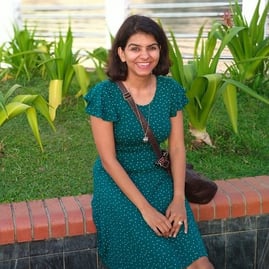 Swekriti has seen Nagarro grow from about 300 people, nearly a decade ago, to more than 6500 global colleagues now, with approximately 50 times the number of projects. Yet, she believes, Nagarro has not changed much. "The periphery has changed, but the heart is the same, and at the right place! Nagarro still invests in training campus hires, it still believes in backing its people, we still are the
brightest minds
around – just the quantum of each activity has increased 10-fold."
"Nagarro taught me to be passionate about the work we do, be aggressive in setting goals and yet be sensitive to the parties involved. We have consistently managed to punch above our weight, owing to the personal touch that we managed to retain over all these years."
When asked why she was never tempted to explore new avenues, she said, "Opportunities, people and rewards! Nagarro believes in rewarding talent with opportunities. It is up to the person then, to grab them, perform and look forward to more. The people around you make it a breeze to sail through tougher times and just keep nudging you to not let go, to not give up. Nagarro is a happy, rewarding place! Staying here is not only a choice, it's a preference."
"The 'ONE COMPANY' outlook, where we act as a single unit." – Jonas Olson, Delivery Director based in Oslo (Norway)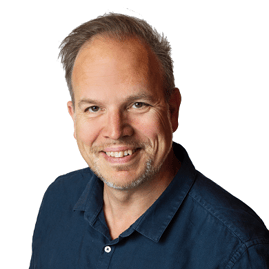 Jonas became a part of Nagarro when Conduct, a Norwegian IT solutions provider, joined the Nagarro family. Reminiscing his experiences and changes over the years, Jonas said, "When we became part of the Nagarro family, our horizons widened, and we were now part of a cool global company."
Jonas identifies with and loves Nagarro's core values, especially how similar its response is towards the clients as well as its colleagues, despite the global crisis today. "I love our "ONE COMPANY" outlook, where we act as a single unit, regardless of where we are located. As we add more geographies and colleagues, we also need to adapt and be attentive to make sure we capture and cultivate the strengths they bring to Nagarro. Every day, we learn something new and working in a
global
environment is very fulfilling."
When we asked about what the coming decade looks like for Nagarro, he said, "Our organization is a blueprint for a successful company. We have already reached success in many areas, but as we grow and the rest of the business evolves, we need to make continuous improvement. Our ability to address and prioritize our areas of improvement will help us become more efficient and better equipped for what's coming. I think, in the future, our strength will lie in being a reliable global player whilst being able to serve local needs."
"Its culture, the environment its core values create, and the passionate people it attracts." – Cindy Wolf, Head of Sales North America, based in New York (USA)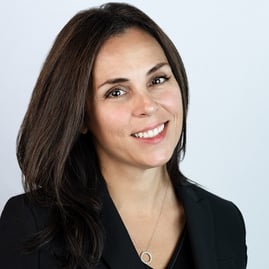 Cindy was one of the first team members in the US, and back then the only person based out of New York City. Entrepreneurial by nature, Cindy loves the challenge of enabling an organization to grow and seeing the impact she can make within a team. At Nagarro, she has been able to leverage her entrepreneurial, strategic planning, and team-building skills to the fullest, constantly.
When we asked Cindy how Nagarro has changed over the years, she replied, "Grown! I was one of the first team members in the US, and the only person based in New York City. Now, I can't keep up with how many we have across the US and here in the city! Our client base has grown too. We play a fun "I Spy" game internally at Nagarro, where we try to notice our client logos out in the real world. Now, they are everywhere!" Talking about what the future holds, Cindy added, "In the coming decade, Nagarro will be a name that many people will know, and a brand that more and more people will want to be a part of – either as a client or as a team member or a partner."
"A familiar atmosphere due to a flat hierarchy." – Axel Ambos, Technical Lead based in Munich (Germany)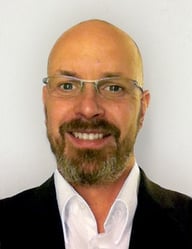 Axel is part of the Nagarro family (originally from Softcon, a Munich-based software service provider) and brings a unique perspective on how Nagarro has evolved over the years.
"The switch to Nagarro was only a name-change for us in the beginning. Over the years, for me, it's been exciting to see how the company has moved from a local IT Service provider to a powerful group of companies with a wide customer range. And our global presence keeps widening as well."
Talking about the role Nagarro has played in his personal growth, Axel mentioned, "On the one hand, Nagarro gave me the chance to work in projects where my existing skills were needed, and I could contribute my experience right from the beginning; on the other hand, they showed trust in me to work and perform in projects where I had to improve my skills. Nagarro always gave me all the support I needed."
"To be connected to passionate professionals and participate in challenging projects with multiple clients" – Roland Germ, Software Architect based in Vienna (Austria)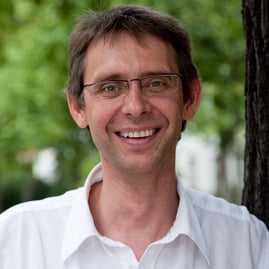 Being part of the Nagarro family, Roland found several opportunities, from a software developer and software craftsman to coach, mentor, trainer, and role model. He was able to build a rich set and a solid foundation of best practices obtained in challenging and interesting customer projects. "I learned to leave my comfort zone, to contribute to presales situations, and to establish a set of soft skills to facilitate workshops, trainings, and team coaching sessions. And I'm still curious to learn more!" says Roland, when asked about the impact Nagarro has had on his personal and professional growth.
He lists three reasons why anyone would never want to leave Nagarro. "Autonomy - no strict rules, thinking creatively, freedom to experiment, and developing new concepts to co-decide about project assignments. Mastery - quality over quantity, improvement, colleagues who share the value of 'software development is our passion,' possibilities to learn, develop personally in soft skills, technical practices, and technologies (which is not my favorite one). And finally, Purpose - being actively involved in decisions, being encouraged to participate, becoming a role model, benefiting from useful discussions and knowledge exchanged via communities and passionate colleagues."
"Willing to invest in its employees." - Houda Alrez, Director of Human Resources based in UAE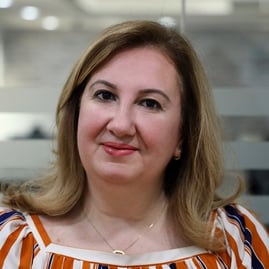 Richard Branson rightly said that employees should always come first, and then the customer. It is a philosophy that effectively benefits both the company and its clients in the long run.
Our colleague Houda Alrez shares a similar sentiment on how a workplace environment should be and the importance of a people-first outlook. "It is very important for me to work in an organization that prides itself on being a leader and is willing to invest in its employees. This can be seen in the way we train and educate people along with their professional careers and also in how we like to spend time besides work, like organizing game nights and having after-work dinners."
For Houda,
diversity and inclusion
are among the key factors that make her journey special at Nagarro. She adds, "It is inspiring to work in a fast pace environment, with supportive and creative colleagues, who specialize in all that they do."
"The unity through thick and thin." - Ramona Calescu, Software tester based in Timisoara (Romania)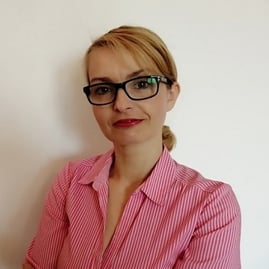 "10 years ago, when I first joined this company, we were only 25 people here in the Timisoara office. Today, we are 160. From a small office, we are now distributed in three large offices across Romania today. The number and types of projects have also grown. Everything has changed but in a good way."
For Ramona, Nagarro has given her the perfect opportunity to tread on paths that were away from her core strengths and achieve new feats. "Nagarro gave me the opportunity to switch my career and develop my professional skills in a field which has caught my interest for a long time - quality assurance."
On being asked what made her stay with Nagarro for so long, she pointed out, "Nagarro always finds a way to keep moving ahead, irrespective of the challenges it encounters and without leaving anybody on the way. For Nagarro, there is only one way to go: Up!"
Read
more stories about life at Nagarro, our work culture and much more.