Have you ever been in a situation where the customer was not pleased with the quality, albeit your significant efforts? Although the system might have been working well functionally, the customer might not get that elusive "wow" effect, leading to average customer experience. Why does this happen? We must introspect - are we really paying attention towards every aspect that can ensure a qualitatively top-notch experience?
To understand this, let's first see how testers and customers perceive quality. Let's also understand why testers must think beyond the conventional functionality-centric (or product-centric) approach of quality engineering.
Product-centric approach – A quality engineer's perspective
Most quality engineers perceive quality as good product functionality and follow a "product-centric approach." As shown in the following image, such an approach places maximum emphasis on ensuring product functionality, medium on performance & security, and least on providing a delightful user experience.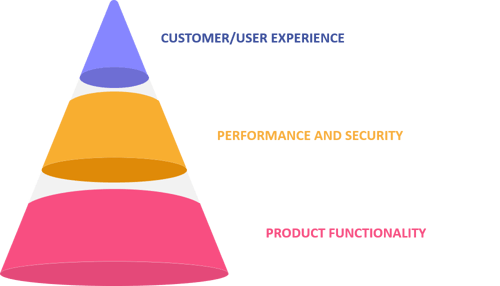 Perception of quality – A customer's perspective
For customers, their perception of quality is driven by their end-users' experience. User experience is a perception, and perception can be managed by a unique quality engineering approach with a strong focus on the end-user. Before discussing this approach further, let's see how customer needs define user experiences. As shown in the following diagram, our customers may be in one of these levels of experience, depending on their end-users' experience: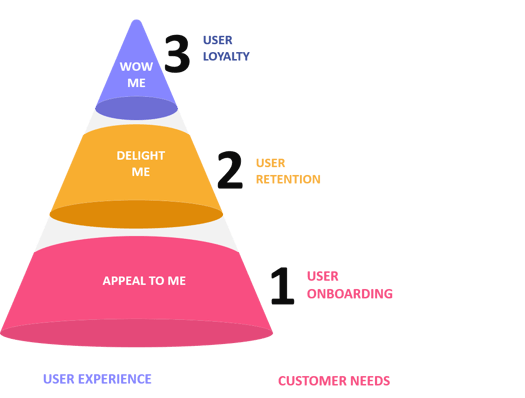 In Level 1 of user experience, our customers need to onboard new users to the system. Hence, the customer may be looking for an appealing system. An appealing system experience may be enough to successfully onboard new users; however, it is generally not enough to retain them in the longer run. Therefore, some customers could be in Level 2, where they might be in situations where they need to retain the existing users. Level 3 is the highest level of user experience, which results in user loyalty and long-term relationship with the enterprise.
Quality engineering approach – The way ahead
By now, you can see that a customer's perception of quality is more user-centric than product-centric. Hence, it is crucial to understand the user experience needs of our customers and define a quality engineering approach in alignment with this must-have requirement. If our quality engineering approach is product-centric and ignores end-user experience, it may lead to unsatisfied end-users and consequently, an unhappy customer. As the following image shows, instead of being product-centric, our quality engineering approach should change to become user-centric: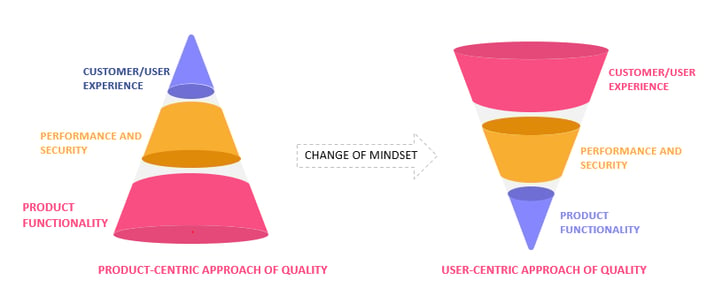 The user-centric approach of quality has the highest focus on end-user experience. However, it should be noted that a user-centric approach does not mean that we deliver a functionally buggy system to the customer. This simply means that testing of the system must be done by keeping the end-user experience in mind. Instead of being driven by product functionality, our test and test design should be driven by the user experience, which should get the highest priority in the overall quality engineering thought process. This is what we mean by Customer Experience Assurance.
Customer Experience Assurance starts with a change in quality mindset and, if done correctly, results in a delightful end-user experience ensuring a happy customer.