We've read enough about how tough life has been due to COVID-19, but what positives can we take from the pandemic and what has the lockdown taught me? Pouring my heart out here!
As the pandemic caused unprecedented havoc and emotional turmoil, it changed our lives like never before. I found myself struggling to balance my personal and professional commitments. For me, the extended lockdown resulted in sleepless nights and additional responsibilities, as these became my "new normal".
I decided that I won't let all this impact my emotional and mental well-being, and made some lifestyle changes. In doing so, I picked some lockdown-friendly activities, which have now become my mantras for a healthy and peaceful life.
Find happiness in the simple things of life
Recently, my family was craving for Gulab Jamuns. My reluctance to order food during such times compelled me to surf for the best Gulab Jamun recipes. The savories turned out well, and I learned something new too. Who knew that if you don't have cottage cheese or dry milk, you can use bread instead?! After preparing and enjoying them with the family, I realized the importance of the simple pleasures of life.
How to cherish the simple things
Ditch the fancy, simple is the new black
Spend time with loved ones
Take pleasure in the things around you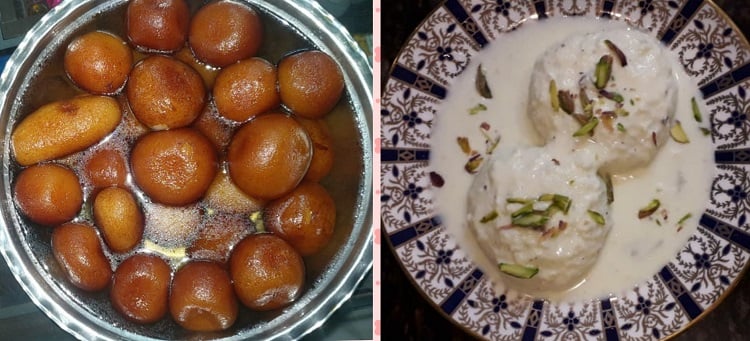 Desserts made from scratch at home
Make health a priority
Our sedentary lifestyle and unhealthy eating habits always needed improvement. We adopted some basic changes like avoiding frozen snacks and reducing our carbohydrate-intake. One simple step, and my family has a much healthier lifestyle now.
You can also involve your family in household chores like mopping, washing clothes, and cleaning utensils. While you are at it, put on some of your favorite songs and challenge your little ones for a dance-off. Have fun with family, while also ensuring a workout and getting things done.
What you can do to stay fit when indoors
Try laughing out loud to de-stress
Pick easy exercises like skipping and on-the-spot jogging
Practice meditation
Eat healthy
Be a minimalist
Within a few days of the lockdown, I realized how much space my non-essentials were occupying. This made me re-evaluate our procurements and be minimalistic. Being a minimalist means making the best choices for only what is essential. The choices can reflect in the food you eat, the clothes you wear, the transport you use, etc.
Ask yourself: "Is it useful?" or "Do I really have to have it?" If the answer or rationale is in favor, it stays. With every 'no', you will find it easier to become a minimalist.
How you can be a minimalist
Be clear about what you want
Pen some non-negotiable rules for yourself and abide by them
Shun things that you can avoid
Make good use of online connect
During college, an argument with a friend had led to a cold war between us. I recently came to know that she had not been keeping well. Given how things are these days, I called her instantly and within a few minutes, we were friends again!
This is the best time to reconnect with long-lost friends and clear any misgivings. Apologize with all your heart and rejoice on the second chance. Even if there is no reconciliation, you can move on better, with the knowledge that you did the right thing.
How to win a friend back?
Stay connected with your friends
Apologies are easy and rewarding. If you think you should, you can!
Be a good listener
Be receptive to new ideas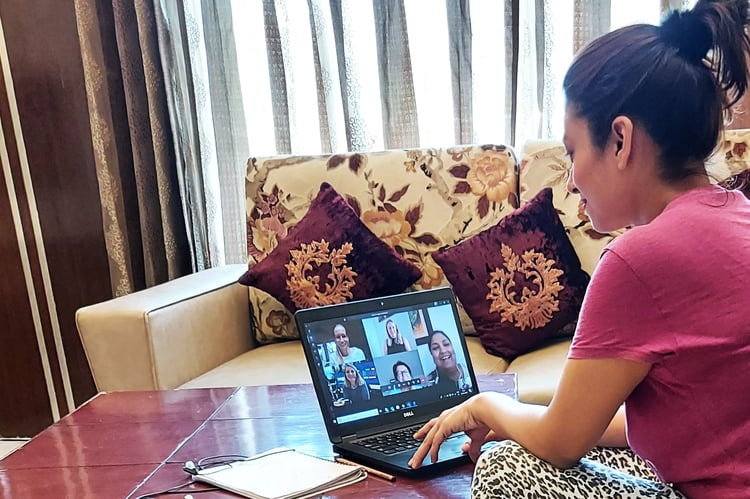 Virtually connecting with friends
Family always comes first
Before the lockdown, all of us were struggling to strike a balance. Extra hours at work, tiring commutes, and additional responsibilities made us ignore the little things in life. Now that we have time, we should cherish these moments and ensure that we do not go back to the previous normal.
Here are some recommendations from what I did:
Plan your schedule with your partner and take turns to manage household chores
Make a timetable that covers every major activity, and follow it sincerely
For important meetings, pick a distraction-free space to work comfortably
Take periodic breaks to interact with family members
Utilize your free time to indulge in some fun activities with the family:
Binge watch movies or trending shows, whenever you get time
Transform the family hall into a theatre room to make the best of your TV viewing experience
You can even shoot some funny Tiktok or challenge videos with your family
Spend quality time with the kids and family by playing indoor games
Do things that make you happy!
Growing up with multiple responsibilities, I missed out on some hobbies. During the lockdown, I regained my love for cooking as I experimented with various cuisines. Sunday has become the synonym for my family's time to cook and try something different. I love cooking something new for my family. Even my kids eagerly await their evenings now, as I have entrusted them to help me prep up the dish of the day.
I have also found a way of connecting with like-minded folks in the virtual world. My husband clicks the pictures of my experimental dishes and posts them on Instagram. To our surprise, we have got some new followers on the account too. This has worked wonders in beating the lockdown stress. It motivates me further to try something even more exciting each day.
In doing all these lockdown-friendly activities, I have picked up some invaluable life lessons too:
Explore your passion
Be patient and enjoy the process
Do not pressurize yourself to ace any skill
Consistency is the key
Prioritize your life to do what makes you happy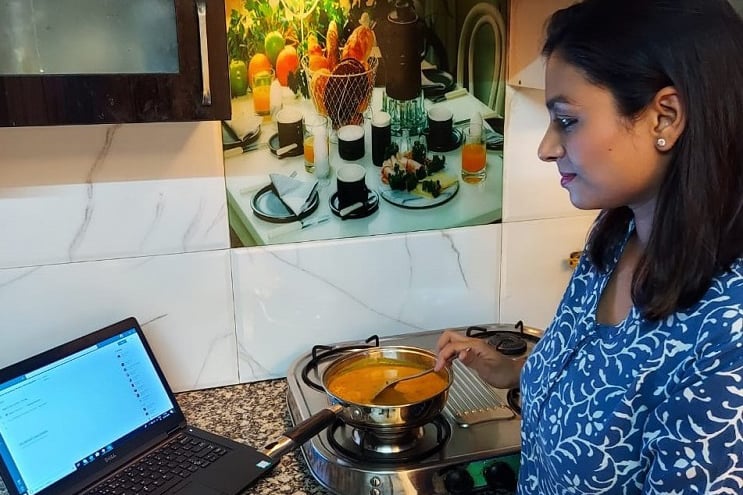 Exploring my passion for cooking
Take a walk back in time and ask yourself: What did you enjoy while growing up? What is the one thing you always wanted to learn? The lockdown is the best time to indulge in your hobbies and pick a new one if you are yet to figure it out.
With zero resources required, anyone can pick and implement such learnings.
Cheers to a safer tomorrow and a better you!