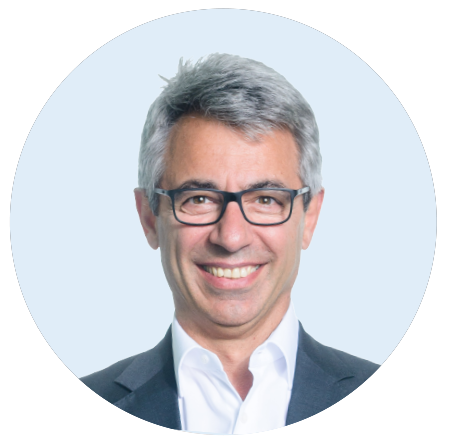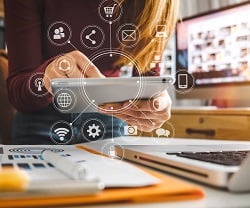 As companies continue to look for more innovative ways to improve their operations, achieving a Connected Enterprise has proven to be an efficient and cost-effective way to scale business processes. By 2020, it's expected that the majority of manufacturing companies will have adopted IoT connectivity in one form or another. Through the use of smart devices and intelligent systems, companies can reduce their downtime, maximize software efficiency, and increase product quality more than ever before. Within the next year alone, more than 40% of all companies will begin a large-scale digital transformation initiative. However, while IoT continues to play an essential role in every industry, its value cannot be compared to a company's greatest asset—its Connected Workers.
IoT adoption in the manufacturing industry
For several years now, IoT has been at the core of industrial transformations, including Industry 4.0 which has essentially created smart factories operating at an unparalleled level of efficiency. Many benefits IoT offers are evident in Manufacturing Operations Management (MOM), which includes cyber-physical systems, advanced production planning, performance optimization and monitoring, and human-machine interaction. In fact, revenues associated with smart systems and artificial intelligence are expected to reach $47 billion by 2020. However, despite the operational improvements that IoT affords, adoption of this new technology isn't always easy.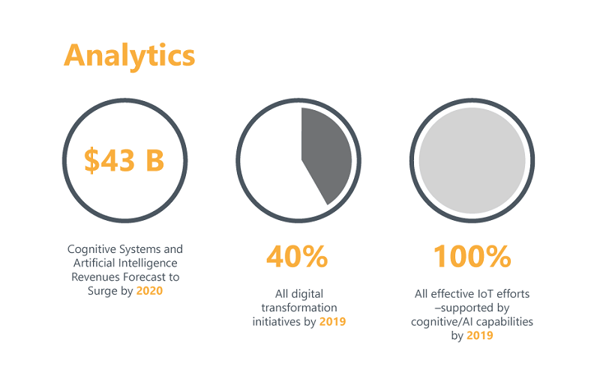 IoT is designed to be "disruptive." This disruption, while innovative in design, can be hard for Connected Workers to wrap their heads around. This can cause initial hesitation when it comes to employees accepting new IoT developments in their day-to-day operations. Other groups are skeptical that IoT will actually improve their current processes and that the time and cost of development may not provide the expected return on investment.
While the adoption of IoT can meet with initial skepticism, especially from professionals used to running their operations a certain way, recent developments have shown that IoT has greatly revolutionized the manufacturing industry. IoT has changed the way companies approach their manufacturing efforts and how they interact with their Connected Workers. Moreover, IoT has enabled teams to operate on full transparency with global facility insight, tracking production from manufacturing plants through third-party logistics and final delivery to customer sites.
How Connected Enterprise is changing job functionality?
Manufacturers and industrialists are now able to automate many complex steps involved in the manufacturing process. There are now several ways to leverage newer technology and IoT devices to maximize efficiencies in production and utilize Connected Worker programs. Following are a few ways the Connected Enterprise is transforming the way jobs are completed:
1. Field maintenance: IoT brings many benefits to cost-efficiency and maintenance. The utilization of assets fitted with sensors provides real-time data to maintenance technicians so that they can better understand the status of equipment. Being able to remotely monitor systems enables maintenance teams the ability to properly prioritize and streamline any needed repairs or equipment optimization. IoT also enables automatic support ticket creation and predictive maintenance protocols. Being able to recognize issues before they occur has been a game-changer in the manufacturing industry and has dramatically reduced maintenance problems and the costs associated with correcting them.
2. Assisted manufacturing:Through the use of digitally connected factories, operation managers and factory heads can manage production more efficiently from beginning to end. Real-time reporting can provide recommended adjustments in the refining and packaging process, and thus improving operational costs and goods management. This optimization also helps to reduce waste and enhances production lead time. Big data analytics also provide essential Key Performance Indicators (KPIs) to help improve plant safety and security. With the quality control improvements that IoT has introduced to operational managers, there have been significant reductions in equipment damage, employee injuries, and other costly factory-related incidents.
3. Stocking and picking: Warehousing and inventory management roles have been completely revolutionized, thanks to the Connected Enterprise. IoT applications can monitor events from the final production across the entire supply chain, including third-party logistics companies, external warehouses, and distribution partnerships. Inventory is tracked on a line-item level according to strategic distribution plans, and any deviations is reported to the product managers in real time. This transparency is key to proper inventory management. It ensures that warehouse teams can accurately report demand and manage their tasks efficiently. Moreover, the full traceability of product in and out of the facilities can help operations execute a large-scale product effectively with a high level of accuracy.
The importance of Connected Workers beyond the technology
Regardless of the level of efficiency and automation that IoT brings to the industrial workforce, the people that operate and drive this technology are equally important to its successful implementation. Much like the fuel of a vehicle is useless without an engine to utilize it, IoT is designed to form a symbiotic relationship between technology and its user base. By equipping industry professionals with cutting-edge technology and helping them perform their functions more efficiently, employees can learn new skills in their trade while consumers are continuously provided with a better purchasing experience.
Executing an effective digitization strategy is less about "replacing" as much as it is about "improving." A Connected Worker is equipped with the right tools and data at the right time to help them optimize their work processes. This automation allows them to redirect their focus and professional experience into continuously developing their role and increasing their value. By forming the right digital transformation strategy, companies can continue to benefit from the scalability that IoT affords in their industry while fostering an environment of innovation and development for their connected workforce.