Industries today are evaluating or adopting Internet of Things (IoT) initiatives with enthusiasm. It has become the connecting thread that holds together the pillars of their digitalization strategy. One such pillar, the Smarter Factory combines the conceptualization and application of modern technologies (such as Industrial IoT, AI, Big data, etc.) to create opportunities for efficient and intelligent production techniques. It brings together different processes, information streams, connected physical equipment, and the associated stakeholders. This connectedness creates a base for the resilience of the business to adapt, lead and sustain via new business cases such as predictive maintenance, fleet management, infrastructure monitoring, analytics-based process optimization, and much more.
A good IoT solution requires capabilities ranging from designing and delivering connected products to collecting and analyzing system data once in the field. Very few companies need to build the Industrial Internet of Things (IIoT) solution from scratch. It is tempting for industrial companies to adopt leading IIoT platforms like Siemen's MindSphere or PTC's ThingWorx. While this helps them get the benefits of various off-the-shelf features that these platforms provide and create a quick solution, we believe that a proper evaluation requires specific considerations that we explore in this article. According to Gartner predictions in Magic Quadrant for Industrial IoT Platforms, published in October 2021, by 2025, 50% of industrial enterprises will use IIoT platforms to improve factory operations, and 25% of large global industrial enterprises will acquire or invest in an IIoT platform company. These predictions indicate how enthusiastically visionaries are engaged in the digital transformations of industrial processes to achieve their business goals.
What kind of Industrial IoT approach suits your needs? Should you go for a custom solution? What all capabilities should an effective IIoT solution have? How do you select an IIoT strategy that is right for you? We will try to answer these questions in this article.
What are the capabilities of an IIoT solution?
Each IIoT use case has its own diverse set of requirements, but there are some key capabilities and features that every IIoT solution should often offer:
360-degree connectedness which provides seamless communication and integration between diverse industrial devices, machines, and systems.
Edge level execution to collect, store, transform, enrich, analyze, and act upon data at the edge. This enables critical business processes to run at the edge for low latency execution and business continuity.
Asset management, monitoring, and actuation allows operations remotely and effectively even if access to a facility is hindered.
Data visibility to understand the efficiency and bottlenecks in the operations via data visualizations and event notifications to take actions in a role-based manner.
Data security that adheres to comprehensive security standards in the context of data either in rest or in transit. It should also support security audits to ensure compliance.
Data-driven decision making such that the solution is capable of delivering real-time insights, predictions, and recommendations using the data generated by connected devices, the enterprise, and third-party systems.
What type of IIoT implementation approaches are there?
For implementing your IIoT solution, the three most common approaches are – (1) creating a fully customized solution, (2) using cloud-based IoT services, and (3) leveraging an Industrial IoT platform. Let's talk about each of these a little more.
Creating a fully customized solution
Custom-built solutions are mostly built to address point-to-point use cases. You have complete control over it and can customize it to make it a good fit for your industry and business. Everything from the data collection to the end-user experience is yours to create, modify, and maintain. While building a custom IIoT solution for your business sounds alluring, it has its challenges - higher cost, slower time to market, higher risks. It generally results in additional engineering effort whenever there's a change or to scale the use case.
Using cloud-based IoT services
Cloud service providers (CSPs) like AWS (Amazon Web Services), Microsoft Azure, Google Cloud, etc., have made cloud computing integral to every IT team's charter. Cloud computing helps in the storage and analysis of huge amounts of data. This data can also be IoT data so that enterprises can get the maximum benefit from their existing cloud investments. Several cloud services and platforms play different roles in the IoT ecosystem. The IoT services they provide are generic enough to be used across any industry or vertical.
Leveraging an Industrial IoT platform
Industrial IoT platforms are generally being developed by industrial hardware manufacturers. These industrial manufacturers such as Siemens, Schneider Electric, Honeywell, etc. bring their expertise and knowledge through dedicated software to address IoT use cases. The wealth of experience and data they have amassed in the industrial business for decades have uniquely positioned them to have an excellent understanding of industrial use cases and provide specialized industrial IoT solutions. They continuously strive to evolve their platform capabilities to address the pain points in shop-floor operations, supply chain, field maintenance, warehousing operations, etc. This improves business KPIs and hence the return on investment.
What is the right strategy for you?
Every Industrial IoT use case is unique, and each use case requires a unique approach to derive business value from its successful implementation.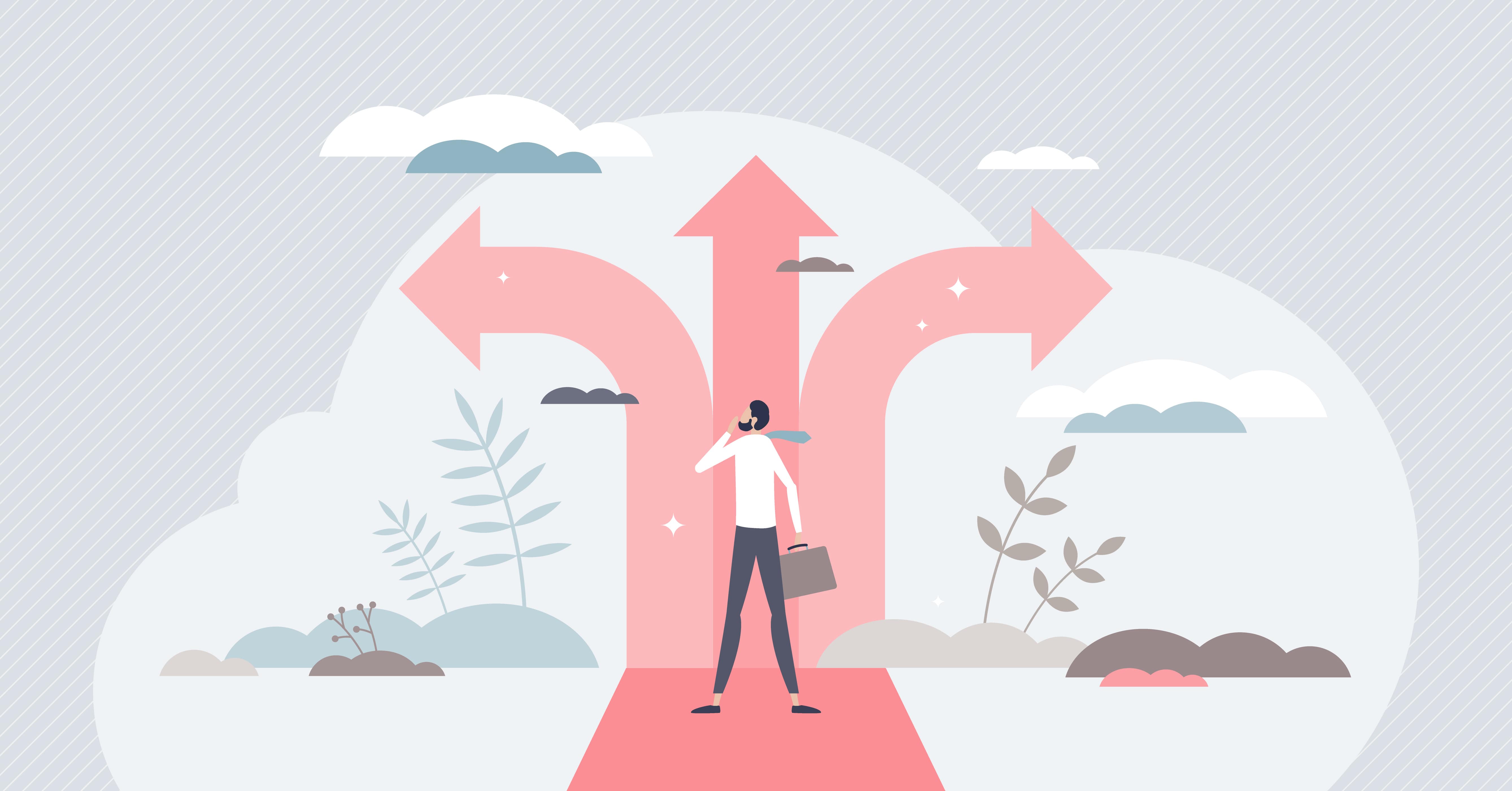 The first fundamental step is to understand what you intend to achieve with your IIoT solution. This starts by defining your primary objective and industry vertical. For example, production monitoring, tracking & tracing of inventory in warehouses, quality management, asset management, etc., are some prime use cases in industrial enterprises. Apart from these, some common goals are predictive maintenance, capturing overall equipment efficiency, equipment monitoring, better asset utilization, faster response time, etc.
It seems like a daunting task to select an IoT implementation strategy that would cater to all your business needs. Evaluating prospective solutions is important to ensure their adaptability and extensibility for your existing and potential business use-cases.
To assist our clients in defining the IIoT strategy that would meet their short-term and long-term needs, we have devised an IIoT Solution Evaluation Framework that considers more than 50 parameters that can influence this choice. A few critical parameters are listed below for reference.
1. Device integration
Legacy systems: Some of the machines or assets in your factory can be old but may still be core to the operations. Is the IIoT solution capable of integration with such equipment?
New machines: New machines often come with proprietary SDKs and security mechanisms. Is your selected IIoT solution able to integrate with them easily?
Protocol support: Different protocols are needed to access data from or connect to the equipment. Does the IIoT solution support all the required messaging and industrial protocols?
2. Analytics
Edge analytics: Sometimes, decisions and actions need to be taken in real-time for business-critical processes. This may require processing on edge to ensure low latency. Does the IIoT solution provide the capability to analyze your data on the edge?
Predictive analysis: An early detection of device malfunction or wear and tear can help reduce unexpected downtime. Is the IIoT solution able to provide predictive insights?
KPI calculation: Regularly accessing data from assets for calculating different KPIs is important to measure the performance and behavior of your assets. Does the IIoT solution provide any out-of-the-box KPI services, and does it allow you to define your metrics?
3. Total cost of ownership
Time to development: Out-of-the-box features available in cloud-based and IIoT platforms can be leveraged to achieve your business use case. These platforms sometimes provide connectors for popular enterprise systems like SAP, ERP, PLM, etc. You must evaluate these services and out-of-the-box features and connectors if they can resolve your business problems quickly and effectively.
Time to market: Platforms providers usually come with a marketplace where you can get ready to use solutions, features, and plugins that might cater to your business use-cases. So it is recommended that during the evaluation of an IIoT solution, you also evaluate such marketplace offerings.
Price: Different IIoT solution choices can have different pricing structures. In many cases, there are pay-as-you-go models, and sometimes there are monthly or yearly subscription models. Moreover, they follow different cost structures for maintenance and support. All pricing factors must be considered carefully while calculating the cost of implementation and maintenance.
4. Security
Edge level security: Does your IIoT solution provide a secure edge connectivity mechanism to enable edge analytics?
Data security: Your IIoT solution must provide encrypted data storage. Also, the data must be encrypted while transferring over communication channels. Is your data secure for chosen IIoT approach?
Application-level security: Your IIoT strategy must facilitate you to manage and control the level of access granted to internal and external users that allows you to designate roles easily. Is your IoT solution equipped with secure access so that the right user will access only the right information at the right time?
5. Industry presence
Company maturity and size: Your selected IIoT solution partner should ideally have a strong industry presence. It is recommended to evaluate their vision and maturity to ensure the future support and availability of the IIoT solution.
Partner ecosystem: It is beneficial when your IIoT solution vendor has a strong partner ecosystem for extensions and interoperability, especially if you choose to leverage an existing platform or cloud services. Alternately, if you outsource a custom solution, your selected partner should have relevant skills and experience.
Proof of validations: While choosing an IoT solution, it may be beneficial to ensure that it has a sufficient community of customers and developers. Certificates of third-party validations such as security or platform stability or customer testimonials may be a good filtration criterion to choose a platform.
Conclusion
Every IIoT solution has its strengths and weaknesses. Hence, no single approach can fulfill the needs of every business. It is beneficial to leverage a systematic framework that connects business needs to technology choices to choose an IoT solution approach that would best fit your business needs.
Nagarro's IIoT Solution Evaluation Framework is designed to enable a consultative and collaborative identification of the IoT solution approach using a set of more than 50 parameters for evaluation. This objective evaluation can help identify the most suitable approach among customized solutions, cloud-based IoT services, and Industrial IoT platforms. We have partnerships with some of the leading IIoT platforms and cloud providers and extensive experience in developing use cases for industrial clients.
A good IoT solution acts as a catalyst to achieve the aspirational vision of a connected enterprise. It should be able to support the needs of creating a Smarter Factory and be able to support new uses for creating Smarter Services. To know more, please explore our offerings and get ''Connected'' with our experts.