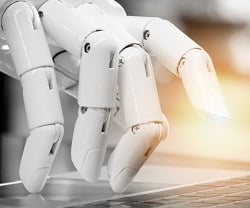 Creating delightful customer experiences and retaining delighted customers are crucial to continued success in any business—and it is a sustained process. In this technology-centric era where a disgruntled customer can adversely impact both the company's revenues as well as their reputation, a Forrester report claims that 72% of businesses list enhancing customer experience as their top priority.
Customer support, which was initially dependent on voice calls, is now expanding into multiple channels like emails, tweets, and messages. The preference of these support channels varies from person to person. A great customer experience results in customer loyalty, better reputation, positive customer references, and reduced risk of business failure. Hence, setting up an inclusive support system is crucial for any successful organization.
Customer support departments therefore are leveraging numerous technologies to keep pace with the changing interaction methods. Among these modern technologies, chatbots have gained considerable momentum recently.
Considering the way we are progressing in this area, it is likely that we might even see chatbots interacting with other chatbots soon.
There are generally two types of chatbots: Rule-based bots and Artificial Intelligent bots. Rule-based chatbots are designed to perform predetermined tasks, whereas AI bots use artificial intelligence to learn on their own. However, rule-based bots are less expensive and easy to integrate as compared to AI chatbots that have to be trained to equip them with decision making capability.
The selection of a bot depends on the type of business requirement. For example, for context-based customer queries like tracking of packages, billing details, weather, location-specific news, rule-based chatbots would serve the purpose. Similarly, AI-based chatbots are useful where customized outputs are required like advertisements related to products searched by the user, speech recognition etc.
Initially, there was resistance from human-centric support models to these virtual assistants. It was expected that instead of bridging the human limitations, chatbots would replace humans. Chatbots can perform mundane tasks (without any grudges and high expectations) apart from adding value to the business and can provide the bandwidth to live agents to work on complex queries and customer relationships. In managed services, chatbots can add a basic level of automation such as acknowledging customer requests and assigning requests to relevant teams, as per the information available in Known Error Database (KEDB) to improve the average response time substantially. We can harness the advantages of chatbots to aid live agents or businesses with:
Quicker response: Chatbots are available round-the-clock. This provides the necessary capacity to customer care to resolve customer's context-based queries immediately.
Seamless customer experience: In case of a complex query, a live agent may have to connect with multiple departments to fetch the information. Chatbots can take this task and contact departments to collect customer-specific data.
Multi-tasking: Humans have their own limitations when it comes to interacting with multiple queries. Chatbots can handle this and reduce customer hold time—a key factor for improving customer experience.
Better rapport: Chatbots can be easily programmed to connect with customers on regular intervals to get their feedback and share it with live agents for better insights.
Reduced training cost: Companies can reduce recurring training cost for new recruits by passing routine activities to chatbots.
Chatbots however have their own limitations like lack of cognitive thinking, ability to respond to specific queries or inaccurate response to spelling errors (depending upon the type of chatbot). If not implemented properly, chatbots can hamper customer experience considerably.
Jerry Gregoire (previously CIO at Dell) said, "customer experience is the next competitive battleground" and chatbots can provide the ammunition to win this battle, if used appropriately. Businesses must devise a strategy that suggests the judicious use of chatbots along with live agents in an existing support setup for improved customer experience and complete business success.