The global Commercial Vehicle (CV) market is growing at a compound annual growth rate (CAGR) of 6.8% and is expected to reach USD 3.07 Trillion by 2030. The revenue portfolios can be divided into four groups:
Traditional vehicle sales
Aftermarket sales
Fleet services, and
Other services (insurance)
Interestingly, in the truck segment alone, revenue from fleet services is likely to be 32% higher than it is today, and other non-sales service revenues are likely to be 43% higher. This will result in a $465 billion shift from traditional sales to new services by 2030.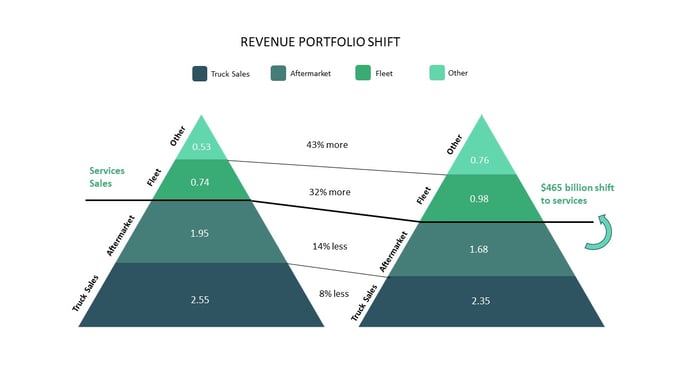 Figure 1: Revenue pools for the Truck segment
Increased customer expectations for a seamless online purchase experience and vehicle technology advancements are contributing to this change.
While vehicle sales will continue to play a substantial role, there are growing opportunities for OEMs to exploit new growth routes, thus reducing their heavy dependence on vehicle sales. This means investing in digital innovations to create exceptional experiences, innovative strategies, and business models across sales, after-sales, and usage.
Digitalization as a disruptive growth driver
Awareness of technology and the realization of the long-term benefits of Total Cost of Ownership (TCO) is motivating customers to invest in value-added features, thus moving away from the traditional price-based buying approach. This shift is creating several new opportunities.
New monetization opportunities: Onboard telematics-based solutions provide OEMs wealth of data to launch customized services offering critical insights to ecosystem partners. For instance, services like track and trace and fuel pilferage alerts allow fleet owners to monitor their vehicle and driver's behavior and take measures for higher efficiency and better profits.
Hitachi Astemo, a global leader in advanced sustainable technologies for mobility, uses an AWS IoT Core-based edge solution to collect data from vehicle cameras and sensors. The data is then processed into weather intelligence which is shared with an interconnected vehicle network. The solution developed by Nagarro helps detect and share potentially dangerous weather conditions in real time. It facilitates vehicles to make decisions and provides a safe and comfortable driving experience.

Safe vehicle driving experience: One of the key challenges faced by commercial vehicle fleet owners is the driver scarcity resulting in lower vehicle utilization which further impacts profits. Long driving hours, fatigue-led accidents, and unsafe working conditions dissuade people from taking up commercial vehicle driving as a profession. Several OEMs, such as SCANIA and VOLVO, have introduced Driver State Monitoring Systems (DSMS) and Tire Pressure Monitoring Solutions (TPMS) to help prevent accidents and provide a safer driving experience.

New business models: Customers' expectations have evolved, their tolerance to disruption in products and services has lowered significantly, and they expect everything to be available on demand. Digital servitization allows OEMs to deliver individual and grouped services that can be booked on a need basis and canceled anytime. This is at the heart of MAN Digital Services, which is centered on maximized vehicle uptime and increased cost-efficiencies.

Enhanced customer experience: Digitalization can be leveraged to reinvent customer touchpoints from sales to service to increase conversion and customer engagement. For instance, digital sales platforms help customers optimize their orders based on vehicle and available inventory, order parts online, make digital payments, and track orders. Many OEMs have launched connected apps, e.g., Hyundai Translead, that provides customers access to the full range of services, including booking, parts ordering, renewal of contracts, extended warranty, etc.
Contactless vehicle sales process
Consumers today prefer 'contactless' digital touchpoints in their purchase journey for comparison, consultation, and selection. But processes like test drives, negotiations, and contract signing still require physical interactions creating a need for omnichannel retail strategies. One of the ways OEMs can tackle this is by creating virtual showrooms with augmented reality experience.
Automotive organizations must structure their omnichannel retail experience around sales, marketing, and CRM by offering:


A seamless experience that allows customers to move between online and offline channels.
An engaging pre-sales process that uses advanced data analytics to gauge customer interest.
Focus on revenue generation opportunities beyond just sales, such as financing, accessories, and aftermarket.


In the following figure, let's look at a few use cases based on the stages in the purchase journey.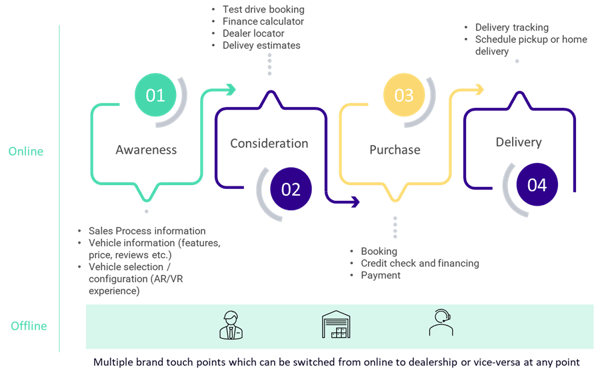 Figure 2: Use cases across the automotive purchase journey
An iconic motorcycle brand uses 3D modeling techniques to help its customers purchase vehicles online. The customer can view the motorcycle from several angles during the customization process and visualize how the motorcycle would finally look. The customer can also place an order for the motorcycle through the same solution and collect the delivery from a preferred dealership. The solution enabled a fastened customer acquisition journey and reduced dropouts in the sales funnel. It offers a unique digital platform to the experience-conscious customer. And it widens customer outreach without increasing the number of dealership stores. This mobile application developed by Nagarro can also be customized for commercial vehicles.
Supercharging the after-sales business
For most commercial vehicle companies, vehicle aftersales is still an in-person, complex process with disparate participants. The standard after-sales journey is linear and disconnected, with little opportunity for effective engagement.

Figure 3: Standard service process from the customer's perspective
OEMs must adopt a digital experience-led approach to maximize the lifetime value of each customer. They can create seamless experiences around the vehicles that enable direct customer interactions and transactions, including ownership, financing, insurance, warranty, and servicing.
There are three drivers where digitization is driving change in the aftersales process:
Over-the-Air (OTA) software updates: High penetration of connected vehicles with the ability to transmit and receive vehicle data from the cloud is influencing the after-sales process. Commercial vehicle manufacturers can use OTA for vehicle software updates and troubleshooting individual control units. Vehicles no longer need to be at the dealer location. In addition to diagnostics and repairs, OTAs also open possibilities to market digital add-on products like driver assistance functions and navigation solutions.
Telematics solutions: Telematics gives the customer access to information about the vehicle's operating status and error reports in the event of technical problems. They are now more confident and informed about servicing needs and estimated servicing charges. Service consultants now encounter more informed customers who demand higher levels of professional advice. Using the telematics data, the consultants can better analyze vehicle conditions and make valuable recommendations.
Online services process: Workshop selection, appointment booking, and provisioning of vehicles and customer data is completed online. Digitalization of these processes has become more important since the customer is used to this convenience in other areas of life and expects the same for vehicle maintenance.

Figure 4: Use cases across the after-sales service process
Delivering success
Successful digital transformations require an experience-led, customer-centric, and design-driven approach that allows OEMs to start small and scale fast. This process begins with envisioning the future sales experience from a consumer's point of view and using that vision to inform process and technology development.
Nagarro is helping OEMs accelerate their digital transformation journey by augmenting innovation with agility. Our framework follows an iterative 5-step approach for the user/service/product immersion and problem statement definition, followed by a collaborative approach for ideation, co-creation, and validation of ideas through rapid prototypes. By leveraging our Thinking Breakthroughs approach, we are continuously helping automotive companies create future-forward mobility solutions.


References: