International Women's Day is right around the corner, and this year's theme is something that I really relate to. Under the hashtag #BreakTheBias, we will see many inspiring posts in the coming days. And while we are discussing strategies towards a gender-balanced future, unconscious biases are the challenge we need to solve for long-term success. You are wondering why I put "unconscious" before bias? Let me explain. Prejudices, stereotypes, and biases are terms used to describe how individuals or groups make sense of the world by categorizing. Prejudices usually refer to conscious and negative preconceived opinions not based on experience. Stereotypes are generalized beliefs that form prejudices. And biases – biases refer to how our brain tries to make decision-making easier for us, especially unconscious biases. Let me show you.
We are going to do a small brainteaser. Read the following sentences and explain how this is possible:
A dad and his son are in a horrific car crash. While the father died instantly, the son is rushed to the hospital. As everyone is preparing for the emergency operation, the surgeon says: "I cannot operate – this is my son!"
Have you found the solution to this brainteaser? It does not come easily to everyone, but here it is: The surgeon is his mom. In hindsight, this is obvious, and I am curious to know how many of you have slapped their hands to their foreheads. But why didn't we think of this immediately? The answer here: because of unconscious bias. The human brain receives roughly 11 million bits of information per second. Our memory processes 7 bits of those. This is a huge amount of data that our brain handles – and to keep functioning, our brain uses previous experiences and general knowledge to provide us with shortcuts. This can be very helpful; for example, we know it is cold if it is snowing and wear warm clothing when going out. But it can also be harmful. In our daily life, we see many male surgeons (only 19 % of American surgeons are women, in India, there are only 700 female surgeons out of 250,000). Our brain processes this information, stores, and categorizes it, and so we have trouble with the brainteaser because we are conditioned to make the connection between surgeon = male. You already see that this is a very complex topic. And to add to it, there is also intersectionality that increases complexity, meaning people will be affected by more than one bias.
I really like that IWD2022 focuses on #BreakTheBias. Biases – and unconscious bias especially – pose a great obstacle to women advancing in the workforce. Biases also hinder women from choosing jobs that are presumably not for them. Unconscious bias against women – in a true supervillain manner – also amplifies adverse effects on society. Without diversity, companies might end up in an echo chamber and won't leverage innovations.
I, myself, am biased. When I applied for a new position at a great company and handed over my CV, I excluded all references to marital status and kids. I did this because, as a new mom, I was afraid that the hiring managers would assume I could not work full-time with an 18-month-old baby at home. I was lucky. No one cared when I told them why I wouldn't move to another city and needed to work from home. Still, I did not talk to my colleagues about my family, and I kept omitting being a mom. When I talked to a female colleague of mine, I realized how harmful my behavior was. She said that she felt like she could not have both – a great career and a family – I saw that I could only help establish new standards if I let myself be a role model as a working mom.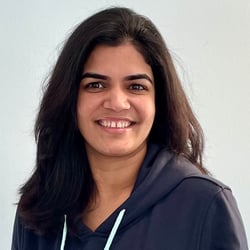 Manisha Dahiya described another bias against her when she became a mother. After her maternity leave, she was ready to get back to work as a UX designer, but people assumed she needed more time and that she wasn't ready. Manisha is a great example of breaking this bias – she just announced that she will be back at work no matter what and was standing on the figurative doorstep right after her maternity leave.
Those are just two examples of how a maternal bias can affect your female workforce. Other, and more debilitating outcomes could be that women don't get promoted because they are or could be mothers in the future. In some cases, they are not even hired because of assumed time constraints.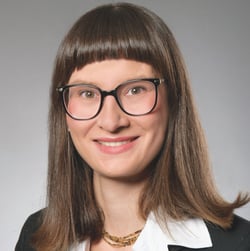 Mona Haarmann has faced another bias against her working as a consultant. When she made her ambitions clear, people told her that consulting wasn't for women because how would she cope with the travel part of the job – precisely, driving your car during very late or very early hours? Mona stood her ground, and when a customer told her he didn't want her on a project because of her gender, she delivered outstanding contributions to that very customer and successfully broke some biases along the way.
While the maternal bias of the two examples before is with regards to how women are biologically enabled to bear children, Mona's example shows that there is also bias against women just because of the gender – in Germany, where Mona works, only 18 % of people in IT are women. There is a source for this specific bias; remember the brainteaser.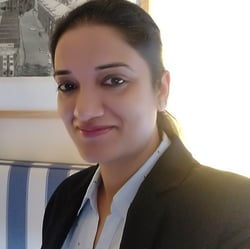 As a third dimension, our colleague Monika Gupta said: "There's this bias that says that women cannot be great leaders because they overthink and are too empathetic. But, I think the opposite is true – women make exceptionally great leaders because of their empathy."
Monika points at the multilevel ramification of biases in our society and simultaneously shows the first step in dissolving it. First, there is the notion that empathy and leadership don't go together and second, that empathy is largely attributed to women. In realizing that empathetic women make great leaders because of this trait, we then need to blaze the trail for a gender-inclusive approach to empathy – one where it is a human trait, not something attributed to one gender only.
And this is the crux: unconscious biases against women affect women first, but they also affect men. Ruth Bader Ginsburg said: "Women will have achieved true equality when men share with them the responsibility of bringing up the next generation." Let me take a deeper dive here. I am not arguing on an individual basis here. I know many men who have taken paternal leaves, reduced their working hours and already shared the responsibilities. But on a societal level, those numbers are still low in many countries. Also, and I am happy to be proven wrong here, it is still somewhat exotic if a man chooses to do so. I think we will take a huge step forwards if we get away from linking women to the caregiver while associating men with a breadwinner and if we get more willing women into the workforce and more willing men into paternal leaves.
My utmost conviction is that the IT sector should be the trailblazer here. We have all the structural possibilities (with working from anywhere, a global mindset, focus on agility) to go beyond any biases – unconscious or otherwise.
As stated on their website [https://www.internationalwomensday.com/About], "International Women's Day is a global day celebrating the social, economic, cultural and political achievements of women. The day also marks a call to action for accelerating gender parity. Significant activity is witnessed worldwide as groups come together to celebrate women's achievements or rally for women's equality. […] The campaign theme for International Women's Day 2022 is #BreakTheBias. Whether deliberate or unconscious, bias makes it difficult for women to move ahead. Knowing that bias exists isn't enough. Action is needed to level the playing field."
What are your company's viewpoint and actions on biases, equality and inclusion? Write to us: julia.rettig@nagarro.com. We appreciate any feedback to become even better.