Autism: Many have heard about it. Most have an opinion - often shaped by films—about it. But hardly anyone really deals with it.
For the past 6 years, I have been working intensively on this topic through Nagarro's co-operation with Specialisterne Austria. As part of our TestingPro initiative, I have had the honour of training Asperger-autistic people to become software testers. Together with Specialisterne, we integrate the participants into the working world of software testing and help them settle into their new work environment.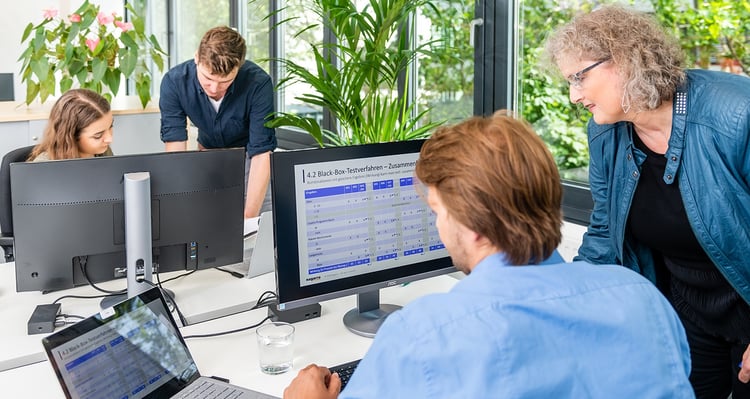 Since then, I have been very consciously observing people's reactions when I tell them about autism (e.g., during lectures) and how the media landscape is changing with regard to it. In this blog, I would like to address whether films about "autism" are more of an opportunity or a curse.
Is autism even a disease? Or is it simply a specific type of perception that is subsumed under this term? My favorite word in this context is neurodiversity.
33 years of prototypical perception by the general public
In my opinion, media attention about autism did not come about via the specialist press but rather via a Hollywood film with a star-studded cast - Rainman. Released in 1988, the film caused a great stir and has decisively shaped the general perception about autism to this day. Dustin Hoffman plays an autistic person who goes through life with his head down and pays very partial attention to the outside world. Nevertheless, he has impressive insular gifts (very specific extraordinary achievements in small sub-areas) and highly specialized cognitive abilities.
Why have more than 30 other films not made it into shaping the perception about autism? The Mercury Puzzle? Nell? Relatively new to the programme The Good Doctor - a series revolving around the autistic doctor of an American hospital. Or Atypical?
Most feature films reduce the personality of an autistic person to a few typified components that are repeated like a mantra and thus consolidated.
Perception in everyday life
I have repeatedly noticed that when it comes to autism, there is a lot of uncertainty and, above all, a lot of prejudice. Why is everyone always lumped together? What does that have to do with the reality of life?
A very important fact: There is no such thing as "THE" prototypical autistic person—it is one of the most individual and unique "medical condition" that I know of.
A change is noticeable
In recent years, I have fortunately noticed that the film and television industry is no longer continuing with the image stereotype. Some are finally also dealing with the truthful realities of life, often related to people with Asperger's Syndrome.
On the occasion of World Autism Day on 2nd April, I would like to request you to break through the prevailing patterns and become aware. Explore the enormous potential that also opens up for companies in today's data-driven world. Discover the incredibly broad spectrum of interesting people and their completely individual truth of life. In most teams today, the obstacle is not technical training but the ability to communicate intensively and purposefully.
So, while you are dealing with the perceptual world of an autistic person, you will probably realize how careless we all are in our dealings with each other and just how much percent of our communication in our everyday project tasks is not at all clear.
This realization will help us all: Not only in our daily dealings with colleagues ("can anyone do xy?" - conclusion: no one will ever do xy) or in requirements engineering ("all", "always", "many" - the elimination of universal quantifiers is worth the effort in any case), or in testing. Here, in particular, the detailed view and the proper understanding of the requirements are necessary along with a structured implementation of the requirement in procedurally possible practical tests. This can be done in two ways - manually and automatically.
Final thoughts
To return to the initial question - are films a curse or a blessing in shaping the perception of autism? Films are certainly an excellent way to generate attention among a broad mass. But one must also be aware that it is precisely in a broad mass that opinion is generated. This awareness should lead to well-researched and careful portrayals/documentaries/fiction, even if it means that these films may not follow the loud mainstream. But as is true everywhere, each individual can take the first step towards change. You have already taken a step in your own way because you have stuck with this blog up to this point!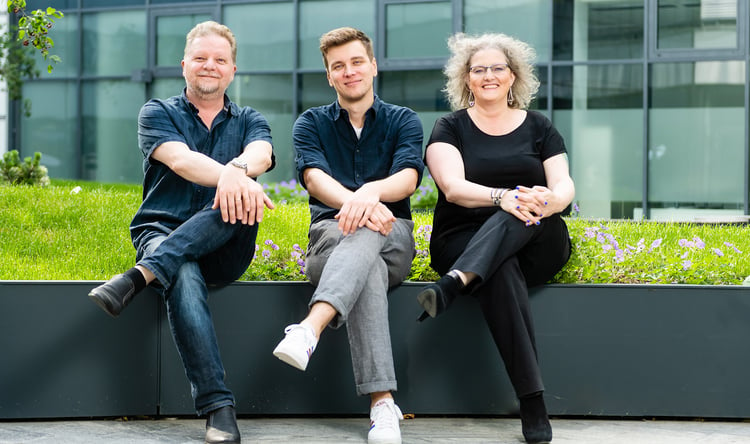 Nagarro TestingPro trainers: Robert Licen, Alexander Birsak, and Katja Piroué (left to right)
After all these years as a TestingPro trainer and the many feedback rounds with the participants, I can only say this is an enriching collaboration. I am already looking forward to the next TestingPro course that will commence in September 2021 and to welcoming an autistic work colleague in as many teams as possible.
Do you have any questions about autism or our TestingPro initiative? I look forward to an exchange: katja.piroue@nagarro.com