Government departments worldwide face a constant challenge – Earning citizens' trust!
Many citizens view the government as a larger-than-life entity that implements political or biased decisions. Govt functionaries are also notorious for releasing incentives, schemes benefit, etc., in a complicated and legally heavy writeup. So the incentives or schemes are not easily understood by most of the average population (take a look at any government policy, and you will get the drift 😊).
This lack of trust leads to lukewarm responses to even highly beneficial govt schemes and initiatives. Even when genuine evasion, money laundering, and wasting public money cases come to light, it is often looked through a tint of biasness as a form of punishment for criticizing the government or being critical of their policies.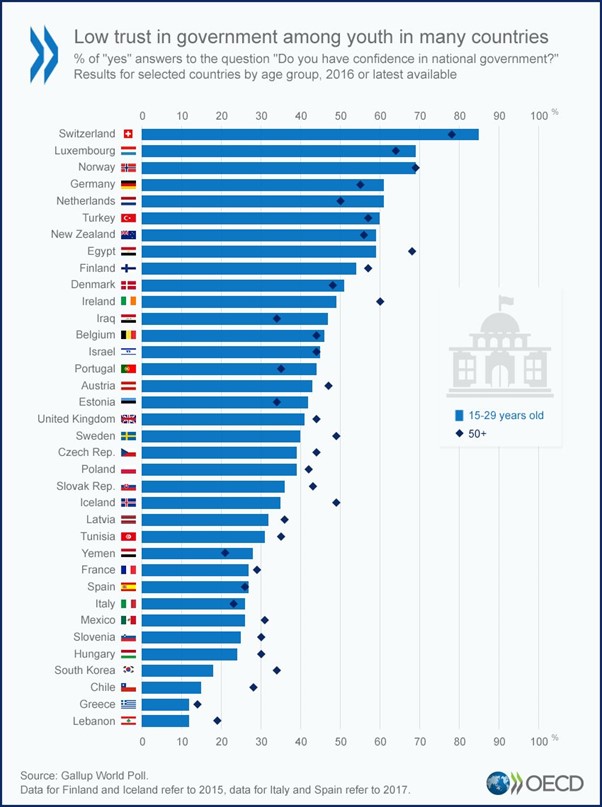 As such, it's necessary for governments to evolve and use technology to ensure their decision-making is bias-free, based on empirical data to conform to the legal requirements.
What if there was a way a government could ensure more transparency in its decision-making, alleviating some of the fears mentioned above?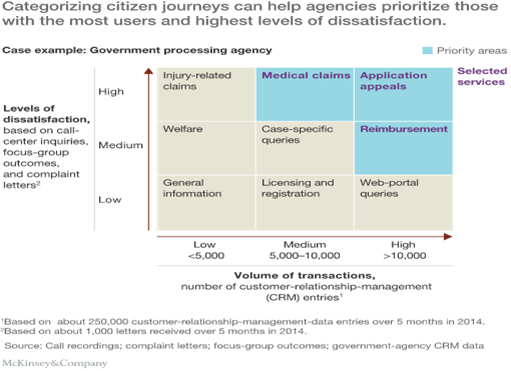 Source
Following are six key areas where leveraging AI in decision-making can help governments produce better outcomes and instill higher confidence in its citizens:
Tracking vision 2030 parameters
Many MENA region Govts are setting up goals, targets, and milestones for realizing their future vision. These include many socio-economic, environment, and other factors that impact citizens' life quality. Monitoring the progress of these vast varieties of KPIs can be made much simpler with an AI-enabled platform that can benchmark these KPIs and provide valuable insights and feedback to the concerned departments. Using a similar solution govts can grasp the true progress without biased officials' inputs. Nagarro has enabled data-driven decision making for our public entity clients in KSA.
Ensuring timely completion of construction projects
AI and ML solutions can enable governments to closely monitor their assigned contractors for construction progress. With the help of facial recognition and smart vision software, ministries will always be aware of the real status of the job site and not rely on second hand reports or word-of-mouth affirmations. This would remove of delays and biasness to award certain contracts to preferred contractors only and help governments ensure the timely construction of such projects.
Helping in recruitment
Often, we hear govts being accused of not providing enough recruitment opportunities to deserving people. There are instances of favoritism, biases relating to caste, community, family relations, putting a question mark on the quality of candidates being hired. However, suppose these interview panels can be made more intelligent by leveraging AI. In that case, it removes all those biases and ensures the same level playing field (regarding questions being asked, response time, evaluation criteria, etc.). This results in most Govts being able to hire the best candidates for their departments.
Disbursing govt subsidies
Providing subsidies, benefits, and social welfare credits to the most deserving is another area where governments are always looked upon suspiciously due to impropriety, pilferages, fake beneficiaries, etc. Many Govts have also fallen due to scandals over such malpractices. An intelligent AI-based decision-making system can help identify the beneficiaries accurately and detect anomalies/irregularities, ensuring the money is spent wisely and reaches its intended target.
Making smarter decisions
AI-based decision-making can enable municipalities, and public works departments to make smarter decisions. Based on empirical data, decisions can be taken in rewarding public contracts like the construction and repair of roads, bridges, streetlights, etc. Govt budgets are limited and must account for a large section of society. Hence ensuring which project takes precedence (without a hint of bias and politics) is critical. Smart decision-making helps departments evaluate which project is of high priority after factoring in variables like impacted citizens, time to complete, costs involved, approvals required, etc.
Municipalities can also benefit from decision-making through various what-if analyses, forecasts, modeling, which is enabled by a mix of AI/ML and Data Science. This helps identify which schemes/decisions would most impact their citizens. It helps considerably reduce the chances of rollbacks in the future, thereby saving money and embarrassment for any public administration.
Preparing for pandemics and other medical exigencies
With the rise in diseases and health issues across the world, public health departments are often racing against time to provide medical support, supplies, medicines, etc., to the most affected regions timely. Often data from different sources isn't collected in time which causes a delay in preparation and reaction time. With the help of Data Science and intelligent AI-based decision-making govts can look at clusters of medical data from multiple regions and identify an outbreak before it reaches a pandemic level. Some of these intelligent solutions can even predict the next outbreak, giving health authorities ample time to prepare and align.
Managing feedback and expectations
Govts all over the world need to listen to their citizens, expat workers, and own govt officials continuously to make services better and easily accessible. Often the key issues get submerged in this vast data set due to preferential treatment for certain affluent individuals/companies or high-ranking govt officials. This can trigger widespread resentment and anger, which can harm a healthy Public-Govt relationship. It is essential that the govt listens to everybody and prioritizes concerns that matter the most. Many AI-powered solutions can perform sentiment analysis on a host of govt service offerings and identify patterns/issues which, if rectified soon, can lead to a greater level of acceptance and compliance from the citizens. Also, having their issues heard leads to a better and healthy relationship with govt officials.
Nagarro has immense experience in NLP and AI-based opinion mining to conduct sentiment analysis for feedback
In each of the above scenarios, we see how technology can help remove bias from the govt decision-making process and help build a greater trust level and relationship with its citizens. At Nagarro, we have been working with multiple govt organizations worldwide to help them make decisions supported by numbers, data, and citizens' feedback. Please do reach out to us to help you make smarter decisions!