AI and data science, the most promising technology of the current age, has the potential to transform many aspects of businesses & industries. According to the latest report by McKinsey, only 8% of companies have managed to make a significant impact (20% or more EBIT) on their bottom line using AI. These leaders in AI are more likely to follow strategy, data, models, tools, and technology and talent best practices.
Let us examine some of the challenges faced by organizations in adopting AI and Data Science, thus slowing down the value generation from data.
Organizational challenges
Siloed systems that hinder effective decision-making
Siloed systems can make it difficult for decision-makers to comprehensively view the organization's data. Suppose different teams or departments are using different tools and approaches to analyze the data. In that case, it can be challenging to integrate and analyze the data together to gain a holistic understanding of the organization's operations and performance.
This can lead to incomplete or inaccurate decision-making, as decision-makers may not have access to all the relevant data. Also, organizations use different tools and platforms for BI and data science, which also adds to the complexity of training the ML models and consuming the inferences. Siloed systems also limit the ability of teams to collaborate and share insights with each other, thus, limiting intelligent decisioning.
Limited or late engagement of the business users
Active or immersive involvement is often missing from business teams as data scientists work in an environment that is not accessible or comprehensible by non-technical stakeholders. Business stakeholders have a great wealth of knowledge about the processes, factors that impact the business, KPIs, etc., and these are insufficiently harnessed by data science teams due to the lack of common tools and vocabulary. This results in delayed feedback or untapped potential of the use case.
Data science and AI outcomes work best at the intersection of domain experts and data scientists.
Identifying AI use cases, the right way
Identifying the right AI/ML use cases is important because it can help businesses realize the full potential of AI and achieve optimal results. Some key considerations when discovering the right use cases include:
identifying problems/challenges AI can help solve,
ensuring that the use case is aligned with business goals and values,
having the right data to solve the use case, and,
evaluating the potential impact and ROI.
Let us now look at how AI use cases are being discovered in enterprises today: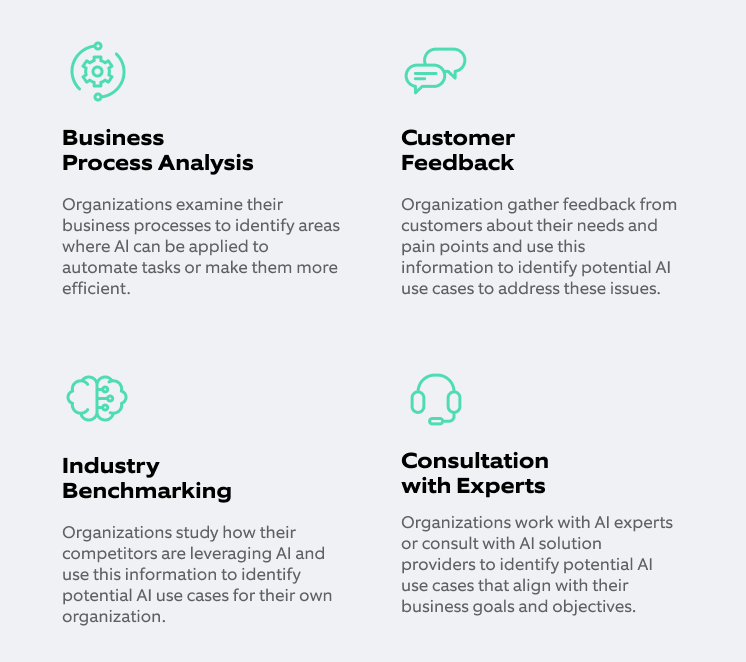 If you examine all the above approaches, it is evident that data is not taking center stage in use case discovery and establishing the ROI. Such a data-agnostic approach has serious limitations and often leads to surprises later when the data does not have enough weightage to implement the use case.
Data must be a central element in use case discovery and benchmarking the business value.
Nagarro's Insights Platform
To overcome the limitations mentioned above and to enable a data-centric approach to use case discovery and insight mining, Nagarro experts have developed an AI and data science-driven Insights Platform. This platform is a software tool that helps organizations gather, analyze, visualize, experiment, and discover automated insights and identify valuable use cases. It can be used to:
track key performance indicators (KPIs),
query data using natural language interfaces,
identify trends and patterns,
join datasets on the fly and examine their correlation, and,
build baseline ML models to evaluate the potential of the use cases
interact with the data using natural language like "What was my revenue last month?".
The Insights Platform has three primary layers (data, analytics, and user interaction), each enabling a particular aspect of the platform. Also, depending on the scale and organizational setup, different personas/roles can take ownership of the different layers.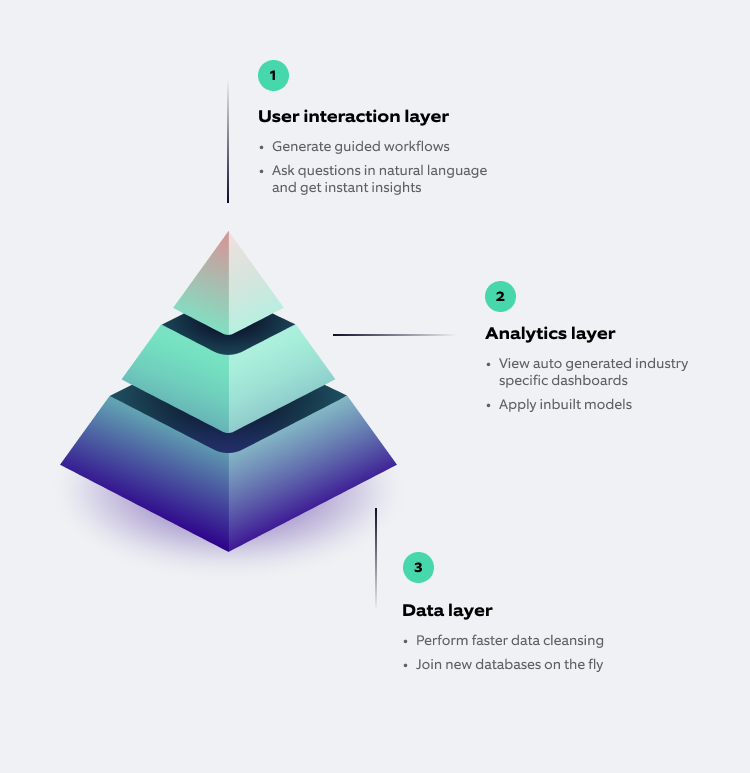 Nagarro Insights Platform:
Individual layers for data, analytics, and user interaction enable quick insights
Data layer
Data layer allows users to bring in a variety of datasets into the platform. Users can connect to S3 buckets, databases, data lakes, or data warehouses stored on the cloud and on-premise systems. Once the data has been brought in, a variety of data cleaning, aggregation, joins, and filtering operations can be performed to prepare the data for analysis. The primary objective of this layer is to ingest the data and prepare it for analysis and insight mining. The data layer also allows for meta-data and catalogue to be maintained, which is very useful for enabling search and natural language query to be executed on the data.
Analytics Layer
Once the data has been prepared, the next step is to start using the data for analytics and insight mining. The Insights Platform comes with a variety of features like statistics, time series analysis, visualizations, and ML models to speed up analysis. The platform enables both code and low code options for insight mining; hence, business users can also use the platform without much learning curve. For analysts, the SQL interface is available to slice and dice the data and perform feature engineering. Analysts can pose a question to the data and perform statistical tests like correlation analysis, ANOVA, t-test, and regression to generate answers and validate the business hypothesis. The platform can be configured for domain intelligence and can automatically mine insights.
User Interaction Layer
The top layer of the Insights Platform enables smooth and intelligent interaction with business stakeholders. This layer enables business users to ask queries in natural language, and it is automatically translated into the required SQL to fetch the results. The finalized plots and analytics can be easily pushed to the dashboard and shared with a group of colleagues. This enables continuous insights and storytelling, enabling analysts and data scientists to move out of the notebook ecosystem for exploratory analysis. KPIs of interest can be created and pinned on the dashboard for performance monitoring. The visuals on the dashboard can also be downloaded for later reference.
Industry/use case specific implementation
While the implementation of the Insights Platform is quite generic and data agnostic, it can be easily customized and configured to serve the needs of a specific industry or use case so that the required insights, trends, anomalies, recommendations, etc., are available directly to the user.
For example, we developed the below supply analytics app for one of our customers to enable to them to make better decisions around inventory ordering. The app supports decision-makers by providing the following information in a single place:
Current inventory levels, open orders in the system, in transit quantity, past consumption patterns, etc.
Stock availability in other locations, transferable stock, distance, etc.
Suppliers, along with their lead times, cost, MOQ restrictions, past delivery performance, etc.
Figure 1: Visibility into inventory and suppliers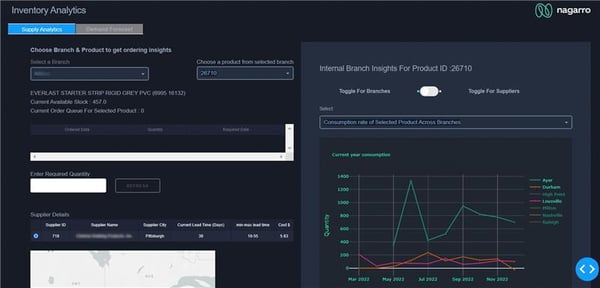 Figure 2: Insights into supplier performance
Users can also seek recommendations from the system by entering the quantity they need. The system will suggest the best ways of procuring it by using a combination of internal stock transfer, ordering from a certain supplier, safety stock, etc.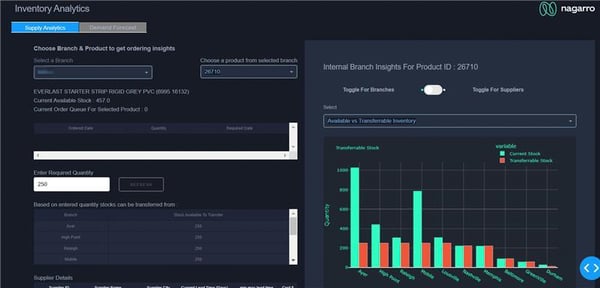 Figure 3: System recommendation for stock transfer
The application also has a demand analytics part, allowing users to get insights into inventory consumption and forecasts using ML models.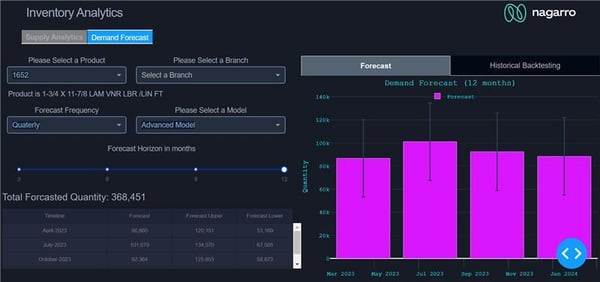 Figure 4: ML-based consumption forecast at product & branch level
Users are using these insights to make better inventory ordering decisions as ML models combine data from several internal and external sources to provide a comprehensive view to the decision maker.
Benefits of using Nagarro's Insights Platform
Insights Platform can help organizations collect, analyze, and visualize data to gain insights and make informed decisions. Key benefits of using this platform include:
Improved decision-making: By providing access to real-time data and visualizations, insights platform can help organizations make more informed decisions.
Increased efficiency: Insights platform can automate data collection and analysis, reducing the time and resources required to gain insights.
Greater visibility: Insights platform can provide a centralized view of data, making it easier for organizations to understand and track key metrics.
Better collaboration: Insights platform can enable teams to share data and collaborate on analysis, leading to more effective problem-solving.
Greater agility: Insights platform can help organizations quickly respond to changes in the business environment by providing real-time access to data and the ability to create insights easily.
To conclude, insights platform can help organizations make better use of their data and gain competitive advantage by improving the top line and bottom line.
Fill up the form here to discuss your use case with us and to get a demo of Nagarro's Insights Platform.