Did you know that one in ten patients in high-income countries suffers harm from adverse events while receiving hospital care? WHO estimates 134 million adverse events(AEs) occur yearly in hospitals in low- and middle-income countries (LMICs) due to unsafe care, resulting in 2.6 million deaths.
With AE increasing 15% annually, the proliferation of data sources, and stringent regulatory requirements, there is a pressing need for enabling and accelerating the digital transformation of the safety surveillance process to facilitate next-generation pharmacovigilance.
Need for automation in the pharma industry
Pharmacovigilance departments today are overloaded with the deluge of cases arising from multiple sources and face challenges in processing these cases and filtering relevant information. There is a pressing need to leverage digital technologies such as artificial intelligence and machine learning to automate pharmacovigilance processes and accelerate the safety surveillance process. According to a McKinsey study, there is a potential to automate up to 70% of the tasks in pharmacovigilance, and its business value can be achieved within three years.
"There is a 10 - 20% increase in AE reports every year - a number not going anywhere but up. This is driven by an increasing number of diversified intake sources" - Lisa George, Global Patient Safety, Case Management Eli Lilly."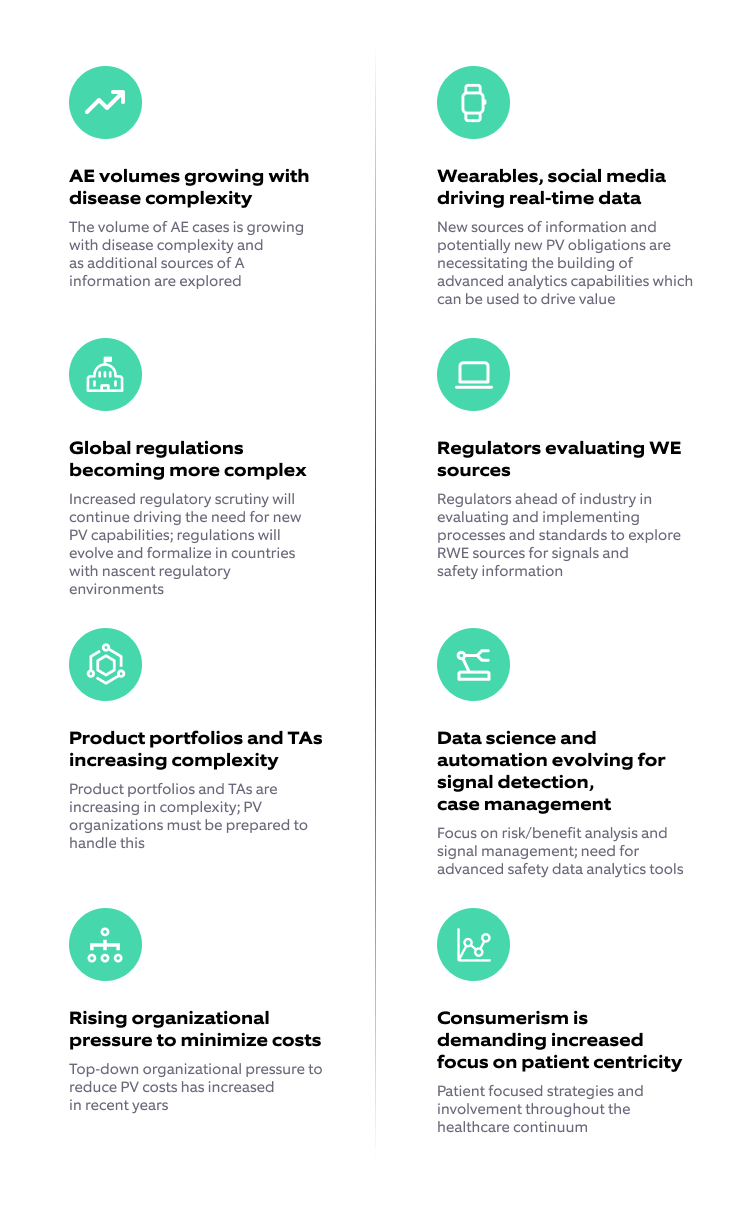 Figure 1: Industry drivers impacting the PV landscape. Source: Deloitte
Technologies such as rule-based automation, data analytics, AI, and ML can help unburden the PV departments and revolutionize the PV value chain by reducing the repetitive manual tasks and assisting the experts with advanced analytics and dashboards for benefit-risk/Signal analysis.
How automation using AI/ML can streamline pharmacovigilance processes?
Automation through technologies such as AI/ML can streamline the pharmacovigilance process and make it more efficient by:
Creating touchless workflows
Using the cloud to process large data sets at high speed
Identifying cases and signals that need additional analysis by expert resources
Expediting product safety reports.


We think the future of pharmacovigilance will be completely automated when the latest automation tools, advanced data analytics, and AI/ML will be used at each step of the PV process.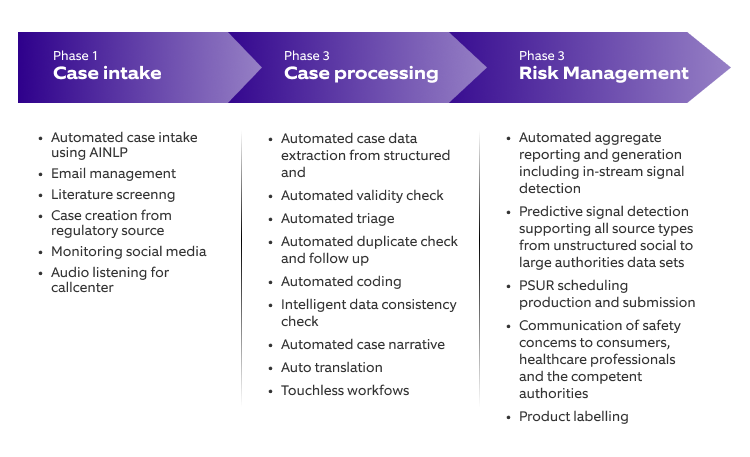 Figure 2: Future of Automation in Pharmacovigilance

Let's look at how automation can improve the three pharmacovigilance phases, case intake, case processing, and risk management.

Automate case intake and processing
Extract and read data from structured and unstructured sources and identify the potential AE cases. For instance, speech recognition can help convert calls to text and generate potential cases.
Natural Language Processing-based tools can process text from the literature reports to identify cases.
Automated solutions can help identify duplicate cases, a follow-up, or new case by scanning the safety database.
The solutions can also assess case seriousness and classify them for expedited reporting
Risk management
Automate regulatory reporting for both expedited and periodic reports
Leverage advanced and predictive analytics and intelligent signal detection and management to assist human decision-making, improve safety, maintain the benefit profile, and minimize risks during the entire product life cycle.
How does automation benefit pharmacovigilance?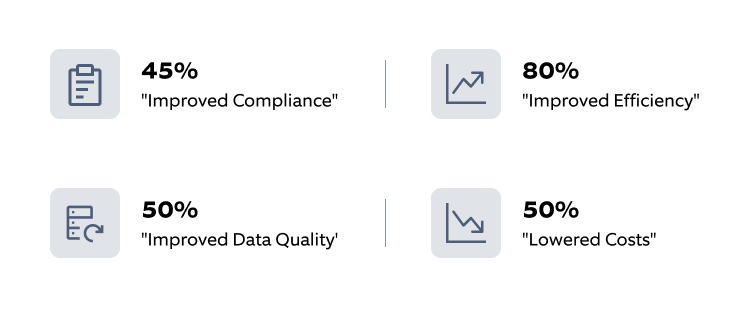 Figure 3: Benefits of Automation in pharmacovigilance. Source: TransCelerate Biopharma Inc
What stops organizations from automating their pharmacovigilance processes?
Despite the benefits, many organizations are hesitant to adopt automation for multiple reasons. In a survey to identify the deterrents to leveraging AI for some or all of AE case processing, key leaders report a lack of knowledge in AI and cost considerations.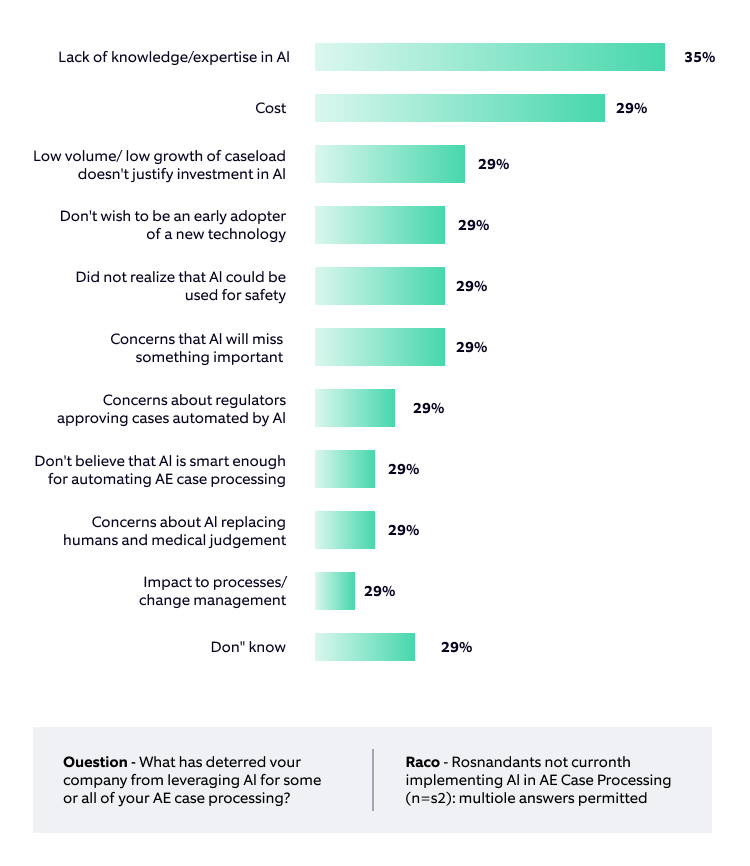 Figure 4: Deterrents To Implementing AI In AE Case Processing. Source: Oracle

Automation is a slow and long process. Organizations must start with identifying the current tech maturity and gaps, the vision of the future PV process, and the commitment of key stakeholders. And then implement it in steps instead of a big-bang approach.
A sample implementation roadmap can look like this:
Step 1 - Automate repetitive manual tasks associated with case management, thereby decreasing the overall pharmacovigilance cost.
Step 2 – Automate activities requiring deep medical knowledge, expertise, and advanced statistical and analytical skills. Product coding, seriousness, duplicate check, etc.
Step 3 – Build predictive capabilities to assist the PV professionals in benefit-risk assessment etc. Potential signals and risks can be predicted early in the pharmacovigilance process using advanced analytics and automation.
Nagarro in pharmacovigilance
Nagarro has worked with the market leaders in this space to develop solutions to complex problems. We have developed multiple solutions for automating case creation from structured and unstructured data sources. This includes email, PDFs, MS Word, MS Excel, CIOMS and meDRA forms, social listening, literature screening, analytics, and reporting. Our few projects in pharmacovigilance include:
A SaaS-based online platform offering end-to-end case processing solutions, including case ingestion from various sources supporting multiple formats, case processing using customized workflows, and final submission to the safety system for a leading Life sciences domain expert offering robust solutions across Medical Affairs, including Drug Safety, Regulatory and Safety functions.
A solution for drug adverse-effect mining through smart text analytics for leading healthcare IT and clinical research firm.
Automating the case intake from social media handles for a leading pharma company.
A SaaS-based reporting and analytics product to store a variety of data for pixel-perfect reporting & advanced analytics for a leading product and consulting company in PV and Medical affairs.
The way forward
The pandemic has changed the way most industries function. But it has impacted the life sciences and healthcare industry the most by creating the need to develop drugs faster. This, coupled with the increasing rate of adverse events, makes it necessary for organizations to reimagine their existing processes. They must introduce integrated, intelligent, and cognitive solutions to reduce cycle time and bring greater transparency, quality, efficiency, and agility to the organization. It is time to transform the pharmacovigilance functions digitally.