Digital and data are redefining customer engagement continuously. The challenge for most insurance carriers, having transactional, reactive, and restrictive systems is to retain customers and sustain business effectively. Can Salesforce Financial Services Cloud (FSC) provide a solution to this problem?
In hindsight, insurance has always been a low-touch industry - the people being insured typically have minimal interaction with their insurers, beyond the regular routine of paying premiums and filing claims. This has led to a transactional relationship resulting in a considerably high churn, where minimal premium cost differences lead to the switching of insurers. Further, a customer's confidence and relationship with the insurer is severely shaken if there is any unsatisfactory service in times of need.
Going by a few recent studies, it is pretty evident that customers have cumbersome experiences with insurance carriers:
69% customers cited long resolution times as a source of extreme frustration
66% customers said having to repeat the same information multiple times is annoying
48% customers feel frustrated when calling customer services, saying it rarely happens that their query is resolved by the first customer service representative itself
Leveraging technology to bridge the gap
Today, customers are rapidly embracing technology to get personalized experiences. They are willing to share their data to get the required value. As per a few recent studies:
54% customers feel that using an insurer's app must be as easy as consumer apps like Facebook or Instagram
64% customers are willing to share their data in exchange for lower insurance premiums
43% customers are comfortable using chatbots to apply for insurance, and 44% are comfortable using chatbots to make insurance claims
43% customers are comfortable with insurers using AI to provide a more tailored policy
Instead of focusing on specific departments, functions, and processes, insurers should put the customer at the center of the business and operating model. The focus should be on how customers want to engage now and in future. The key to building a sustainable and agile insurance business is by continuously delivering a personalized, intelligent, and connected customer experience in order to create a customer differentiation on a 1:1 basis.
Insurers must look at operating as 'one' entity, which means pulling together all data, simplifying processes, connecting channels, and allowing insurer's staff as well as partners to work together seamlessly for awesome customer relationship. In this context, Salesforce FSC comes into the picture.
Salesforce Financial Services Cloud (FSC) for Insurance
Built over the Salesforce cloud-native platform, Salesforce FSC offers an out-of-the-box insurance data model to help insurers deliver the experience that prospective and existing insureds want. It extends the Sales and Service Cloud capabilities, from lead and opportunity management to case management. Further, combined with Community, Marketing, and Commerce Clouds, it redefines the complete customer journey and digital engagement - right from awareness to interest, consideration, purchase, retention, and most importantly advocacy.
The platform is powered by Einstein Analytics, which helps induce an AI-augmented business intelligence layer that provides real-time insights through pre-built dashboards - to prioritize customer engagement, avoid attrition, and deepen relationships. All of this is supported by a strong InsurTech partner ecosystem offered through AppExchange, which delivers integrations to connect all the business processes.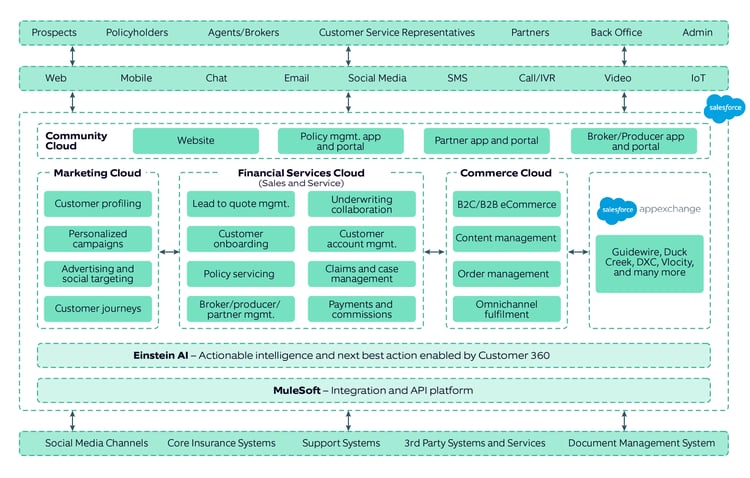 Figure 1: Unified orchestration and engagement layer
Salesforce FSC works as a single front-end orchestration layer for multiple backends, unifying different policy admins, claims, billing, support, and various other third-party systems. It breaks departmental silos with a single shared view of each customer called 'Customer 360' within Salesforce. Such a 360-degree view of the policyholder helps agents and customer service representatives make more informed decisions with the help of advanced analytics, performance metrics/dashboards, and relevant insights leading to more upsell and cross-sell opportunities as well as delivering exceptional services, respectively.
Further, FSC offers purpose-built capabilities for insurers, such as a data model that can handle complex relationships, financial roll-ups, intelligent leads and referral management, action plans, life event and business milestones, along with various other out-of-the-box features. All of this is further supported by role-based console apps for sales agents, underwriters, claims adjustors, and customer service representatives. These apps help in ensuring seamless collaboration, agility, and enhanced efficiency and productivity of front office, back office, distribution, and partner channels for the insureds.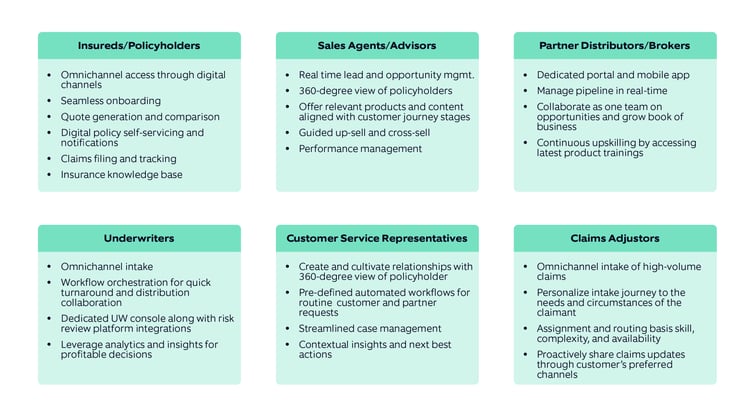 Figure 2: Catering to multiple stakeholder personas
Nagarro and Salesforce
Nagarro is a Salesforce Gold Consulting Partner, focused on creating connected customer experiences. We have successfully delivered over 125 Salesforce projects for more than 50 customers across 15 countries. Our value is evident in how we expedite the go-to-market time through our standard process templates, user journeys, and innovative solutions for Salesforce. We offer a comprehensive set of Salesforce platform services.


Figure 3: Nagarro offerings and services for the Salesforce platform
Summing up, Salesforce platform capabilities and offerings can help insurers lay a strong foundation for customer-centricity where they can innovate continuously at lightning speeds to stay relevant for both internal and external stakeholders.

References: