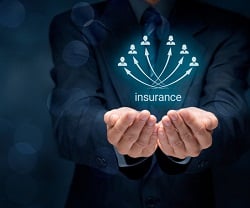 The role of technology in the insurance domain is not limited to performing core operations like quote generation, policy processing, endorsements, renewals, cancellations, claim processing, and more. Retaining customer loyalty and improving customer experience are now at the forefront of this competitive landscape. Glitches such as passing on non-competitive rates to the clients, generation of faulty policy documents, delay in claim processing, so on, can result in significant financial attenuation and tarnish the brand of a business in the insurance domain. Thus, insurance firms these days invest considerably in the development and modernization of their IT infrastructure. Moreover, they need the best testing and validating capabilities that comprises a perfect blend of business understanding and technical acumen.
Here are six key factors to consider while testing and validating applications in the insurance domain.
1. Domain knowledge
In the majority, insurance companies use an enterprise level software solution for performing their core business operations. They have a policy management system, allowing the users to generate quotes and converting these quotes to policies. They also enforce a transaction management mechanism and a core rating engine. For testers not well-acquainted with the insurance domain, understanding these complex business rules and workflows becomes a challenge. It is essential to put yourself in the shoes of an insured or an insurer while validating critical scenarios. The QAs must have cognizance of important functions such as policy admin, underwriting, claims, billing and collection, and operations to add merit.
For instance, to validate the FNOL flow, a QA should be aware of the primary and secondary actors and their respective actions while processing the same. Leakage of a significant defect in this scenario can result in monetary loss to the business. Thus, it is essential for QAs to undergo proper training of the core processes of insurance business to add value to their work.
2. Legacy systems
Today, the majority of insurance companies are focused on the digital transformation of their IT systems, but these innovations are being built on top of outdated legacy technologies and risk-averse cultures. Adding to this complexity is the hesitancy to upgrade their platforms because it calls for considerable investments. A legacy system is a combination of multiple modules and integration points. Even a minuscule change can impact multiple modules or integration systems. Though insurance firms are taking the necessary steps towards modernizing their existing IT infrastructure, they often remain tied to their legacy systems with a notion of "if it ain't broke, don't fix it" in mind.
Testing such applications is a challenge whenever they are undergoing enhancements because QAs are not aware of the solution architecture. Also in the majority of cases, the documentation for these legacy systems is missing or insufficient. Therefore, testers need to understand the detailed architecture of the backend software solution from various available sources (individual or artifact) and understand how different downstream systems interact with each other.
3. Strategic regression
The enterprise level insurance system comprises hundreds of use cases and workflows. Testing such a large software can involve the creation and execution of thousands of test scenarios. As a result, the significance of regression testing is bound to increase many folds. A minute code change in a distant module might involve thorough validation of numerous downstream systems which are interconnected.
A smart strategy should be employed while designing a regression suite such that the business-critical scenarios are never left out in each regression cycle. This could be achieved with various test automation tools available. The choice of tool should be compatible with the System Under Test (SUT). There should also be provisions of enhancing the regression suite when new features are developed in the software.
4. Extensive document verification
Insurance workflows that include both policy administration and claims settlement come with lengthy document generation. Since most of the documents are shared with the end customer, it is critical to validate them for precision. This can be achieved manually in case there are fewer documents to be tested and can be automated in case multiple artifacts need to be validated.
5. Mobility
Social and mobile technology investments are top priorities for achieving business innovation today. Mobile apps are being extensively used in both policy administration, FNOL & claim processing and customer engagement. QAs must validate all business-critical scenarios and non-functional aspects such as cross-browser testing, device compatibility testing, performance testing, optimizations, telecom protocols, and more.
6. Digitization of the insurance landscape
The insurance industry has evolved, propelled by a series of digital innovations whose widespread adoption is just a few years away. As per a report published by Bain and Google, this radical disruption has been primarily led by technologies like ML, telematics, distributed ledger, and advanced analytics. Nowadays, several insurers are trying to persuade the customers through modern concepts including usage-based insurance (UBI), which is powered by telematics, thereby charging premiums based on their driving behavior (in case of motor insurance) and lifestyle (health insurance). In an evolving landscape, it is imperative that the testers ramp-up their testing abilities. In simple words, the QA efficiencies must reach beyond the traditional QA pursuits.
Many QA practices have been instrumental in creating smart test automation frameworks, which can optimize their test suites by predicting the key parameters based on the historical data, analyzing the RTM, and conducting defect analytics which can also assist in risk-based prioritization of test cases.
Nagarro offers the best in industry QA capabilities with deep domain expertise across various insurance segments. Our test automation competencies keep pace with the latest technology trends. Moreover, our experienced BAs and QAs who are certified in end-to-end policy management cycles can help deliver high-quality solutions. For more details, explore our offerings in detail.