Welcome to our on-site trainings and virtual classrooms! Both offers an ideal learning environment allowing you to interact with our trainer face-to-face or through videoconferencing. Find out about our current training courses and chose the training that fits your needs. If you wish to have exclusive training for your employees only, we can also arrange an individual format tailored to your needs.
It is no secret that we're in a war for talents. On average, searches for IT and software experts take around six months, and end often in vain. Years ago, Nagarro identified the importance of further training within the company as well as with customers and developed its training programs.
The importance of upskilling
In an era of increasing automation and changing business priorities, upskilling is taking on new urgency. It is more than just a new term for professional training and development. It comes along at a time when learning new skills is no longer just a nice thing but a must-do; therefore upskilling
ensures meeting employees' aspirational goals,

increases employee motivation,

makes employees more effective at their jobs,

ensures excess capacities of the employees can be better utilized,

provides strong ROI as it costs less than new hires.
When do you need a virtual classroom?
'To make distance irrelevant between intelligent people.' That is what we have defined as our corporate mission here at Nagarro. We believe remote working is the future of workplace productivity and we should try to focus on providing our offerings in a more remote manner. This proves to be right on the pulse of time. Virtual trainings allow people to accommodate upskilling in their regular schedules with their jobs and it also provides a more economical alternative for upskilling. Finally, new technologies are allowing virtual classrooms like real-life and software is more immersive and dynamic than ever. Why don't you give it a try?
When are on-site trainings the right choice?
Digitalization brings about more and more different learning and teaching methods; at Nagarro we would like to offer you an optimal learning environment. The great advantage of face-to-face courses is the personal relationship building and the direct social exchange between trainers and fellow learners. Particularly in certification courses lasting several days, on-site training makes it easier to learn and apply necessary practical skills together. Parallel to the wide range of digital media (text, video, sound recordings, images), on-site training courses can ideally incorporate interactions such as discussion rounds or situational exercises.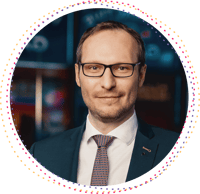 "Nagarro is our partner of choice not only for single trainings but for a full curriculum of virtual and physical class room trainings. The satisfaction score is extremely high – all our employees upskilled by Nagarro are more effective at their jobs."
Mario Dambauer, Senior Head of Product Development, Admiral Sportwetten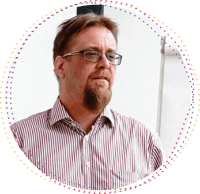 "One of our dev teams completed the training "ICAgile-Programming" - an important topic for us to be able to deliver high quality software despite fast moving requirements. We especially liked the practical hands-on method and the fact that both Nagarro trainers are actively involved in projects themselves and could share valuable experience with our team."

Gerald Hochreiter, Head Software Engineering, Government of Lower Austria
Our expertise is your benefit
Our high-impact learning offers can take you or your team to the next level of engagement and productivity. When it comes to ensuring you are properly trained with the knowledge and tools you need to do your job efficiently and correctly, it is important to work with a team that brings decades of experience in the field of on-site trainings (either public or individually tailored) to the table. That is where Nagarro can make all the difference: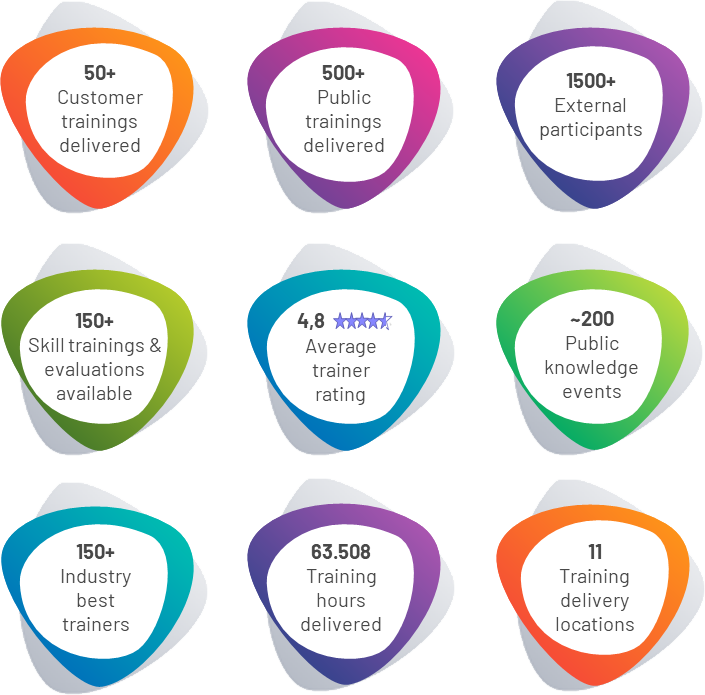 How our Virtual Classroom works
It can be hard to participate yourself or get your staff together for on-site training these days, especially when an increasing number of people are working remotely or from different locations. The solution is virtual classrooms, where you log in at a designated time and follow our facilitator through a class or a lesson. To make it successful, we ensure the following:
Break times and exercise supervision are optimized for the format.

The group size does not differ from an on-site training, so that your trainer can devote the same attention to you as if you were on site.

A good internet connection for the audio & video conference is required as a technical prerequisite, as well as the appropriate equipment (in addition to a PC, ideally a headset and screen).

Special software is not necessary, we work with our enterprise partner Allgeier Education (https://allgeier-education.com/).

Examinations for these trainings can be taken at an examination centre of your choice. This can also take place later due to the current Covid-19 exceptional situation.