California, United States, October 14, 2020: Nagarro, a global leader in digital engineering and technology solutions, and Rootstock Software, a leading provider of cloud Enterprise Resource Planning solutions built on the Salesforce platform, today announced a partnership to expand the cloud ERP Market in the United States, Middle East, and the DACH region.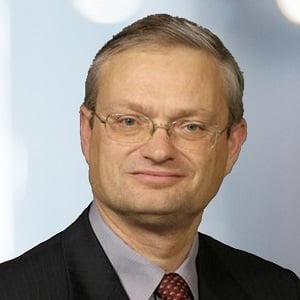 Per Norling
"We're excited to work with an innovative solutions provider of Nagarro's caliber. As a longtime Salesforce partner, they understand the benefits of having ERP and CRM on one platform. They have customer relationships with global leaders in manufacturing, distribution, and supply chain management, which is our target. Leveraging Nagarro's ERP team enables us to quickly extend and deepen our market reach," said Per Norling, General Manager of Rootstock International.
Salesforce, manufacturing cloud and others are among the trademarks of Salesforce.com Inc. Nagarro as a Salesforce consulting partner provides specialized cloud consulting and solutioning. With Rootstock on Salesforce, the Nagarro ERP team will be able to help customers optimize complete life cycle from leads to order shipment.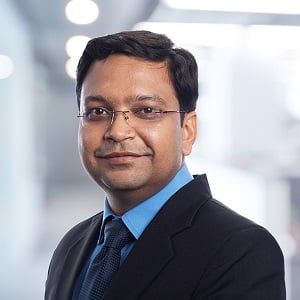 Viyom Jain
Viyom Jain, Global Business Unit Head, CRM & ERP at Nagarro, said, "With Industry 4.0, a cloud strategy with a 360-degree view of customers and business intelligence tools are crucial to the new enterprise. We view Rootstock's modern, flexible cloud ERP as a core component enabling companies to accelerate their digital transformation to foster a connected workforce, and push the boundaries of what's possible with the Salesforce Platform."
As a cloud ERP on the Salesforce Platform, Rootstock bridges a gap, offering sales order processing, engineering, supply chain, production, inventory, logistics, and financials. Combined with Salesforce, Rootstock will enable Nagarro to help clients get a 360 degree view of customers and operations while increasing agility.
About Rootstock
Rootstock Software is a worldwide provider of cloud ERP on the Salesforce Platform. When combined with Salesforce CRM, Rootstock Cloud ERP offers manufacturing, distribution, and supply chain organizations a single platform to grow and manage their businesses. Rootstock Cloud ERP is a flexible, modern, and digitally connected system that transforms companies to deliver a more personalized customer experience, efficiently scale operations, and out-service the competition.
About Nagarro
Nagarro is a global digital engineering leader with a full-service offering. Nagarro specializes in "change the business" technology services, including digital product engineering, e-commerce and customer experience services, Artificial Intelligence and Machine Learning capabilities, cloud and IoT solutions, and consulting on next-generation ERP. The company has a broad and long-standing international customer base, primarily in Central Europe, particularly Germany, and in North America. This includes a number of global blue-chip companies and leading independent software vendors (ISVs), other market and industry leaders, and public sector clients. In total, the group employs over 8,400 people worldwide (as of June 30, 2020). Further information is available at www.nagarro.com.